Though it's a year left until these collections are "relevant", I can't help but look at all the stylish resort collections  for 2019 that are being released right now. One resort collection that caught my eye is this stylish one from Zimmermann which balances perfectly between wearability and fun details and twists. Here are three stylish looks from Zimmermann resort 2019 (see the full collection here):
Zimmermann Resort 2019
Mint Green and White
Oh I have several things to talk about regarding this look. First of all, how cute isn't the color combination of mint green and the off-white? It's divine! Secondly, love the details of the buttons on the shirt and the small pom poms by the hemline of the skirt. Thirdly, how cute isn't that skirt? Love the silhouette, the flow and textures of the fabric. I want one for sure! And lastly, note how chic it is to have the blazer on the shoulders rather than wearing it. Ugh, such a fashionista-detail, impractical but stylish!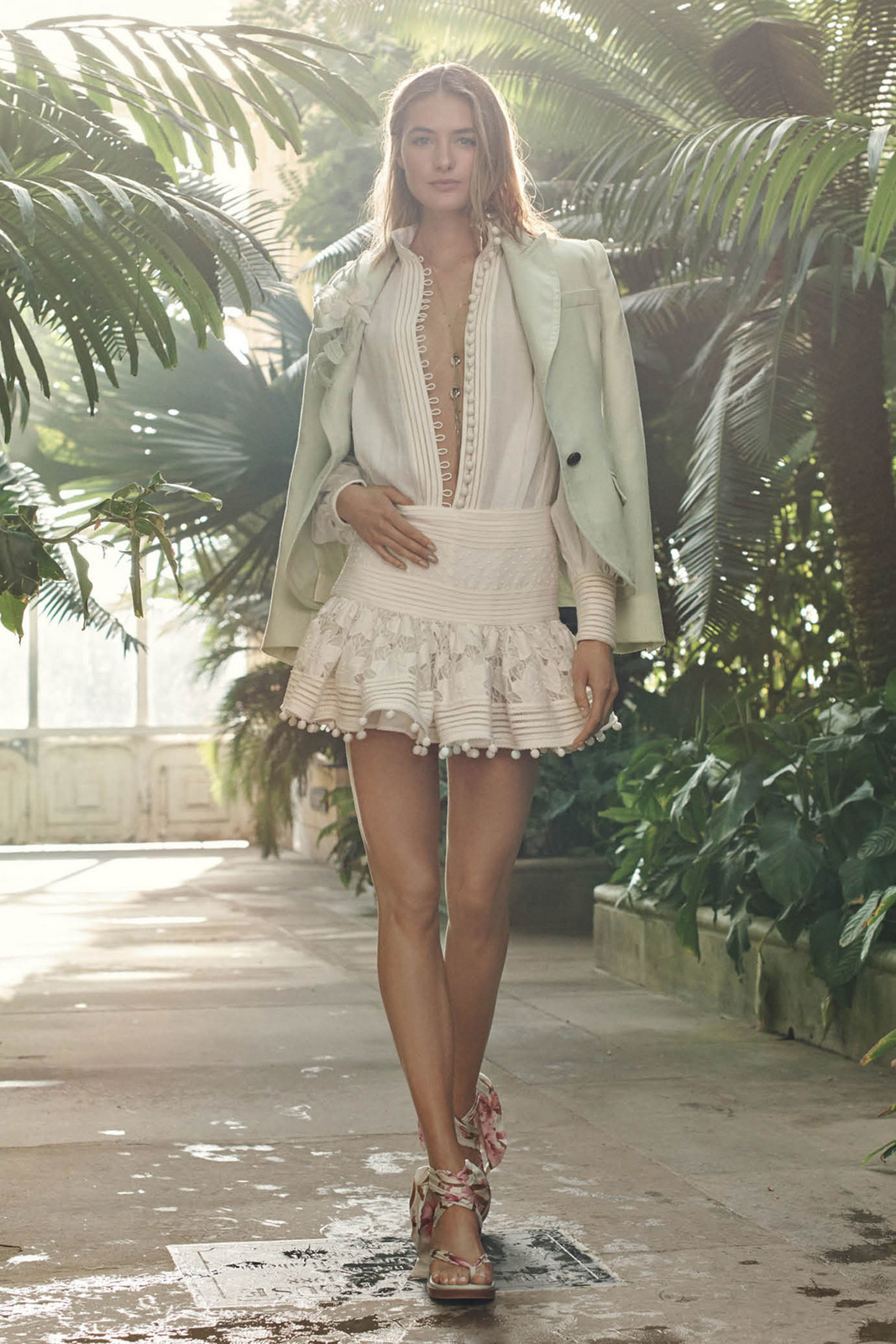 White Lace Dress
I know it was only last week that I gushed about this dream from Alexander McQueen, but I must say that this one is preeetty good as well. It follows the same style of the skirt from the look above, and I must say that I enjoy the subtle tension of the lace and the stripes. The sharp neckline also adds a nice sporty touch which is enhanced by the sneakers. The placement of the pom poms is also favorable, delicate yet with a function. Do I want to wear this dress with anything straw? Yes I do!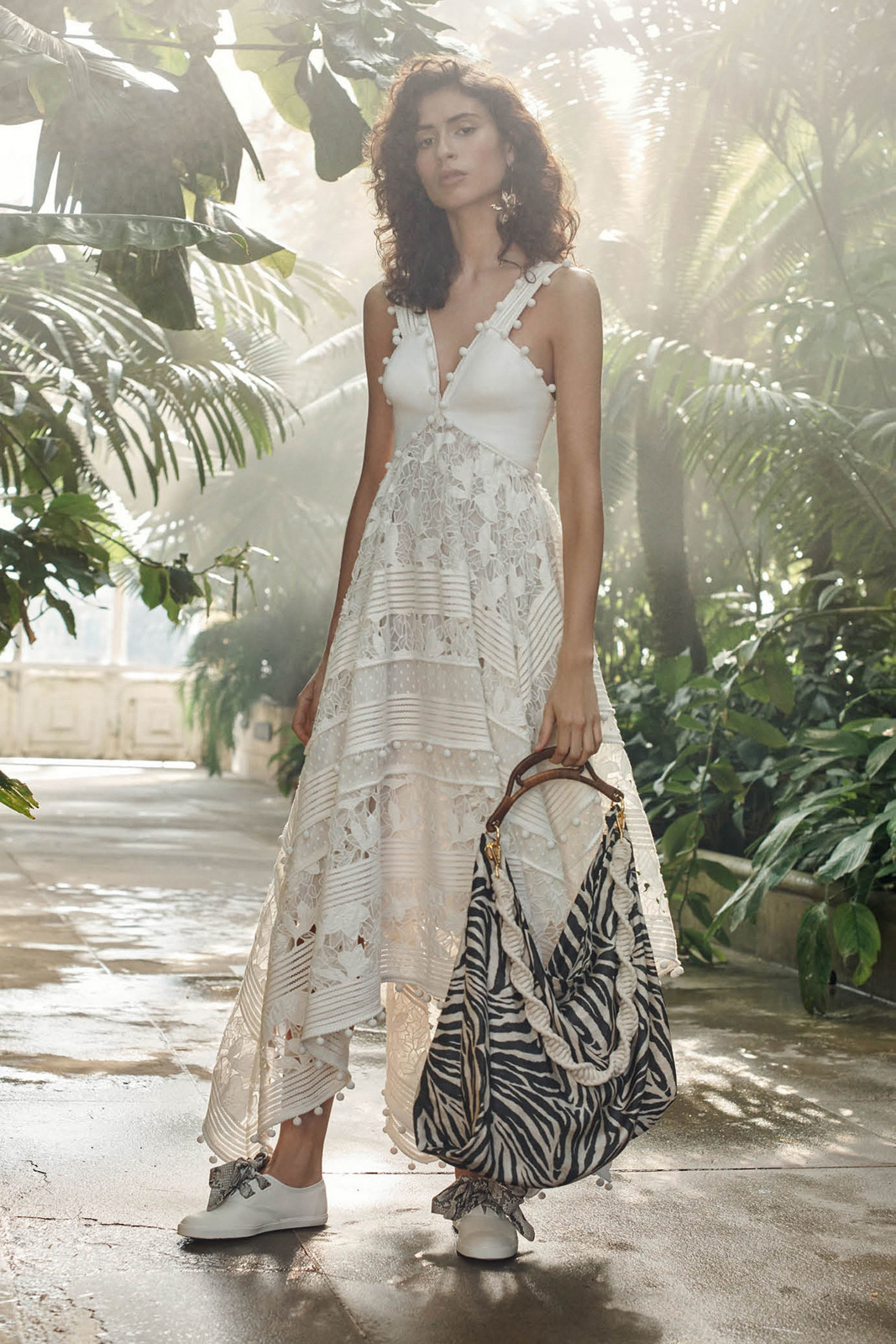 Polka Dots Dream
So this one's for the polka dots dorks out there, but how stylish isn't this one? I love the contemporary twist of the print that's closely associated with 1950s vintage. The cutout between the two bows adds that modern style and the clean silhouette as well which feels both functional and relevant of today's trends. I think the matching scarf adds a lot to this look as well, but the outfit is more wearable without it. This dress with a low bun, with the hair parted in the middle, a pair of black pumps and perhaps a pink floral print for a clutch = totally here for the look!
Folks! Which one of these looks from Zimmermann Resort 2019 is your favorite? Let me know in the comments! Xx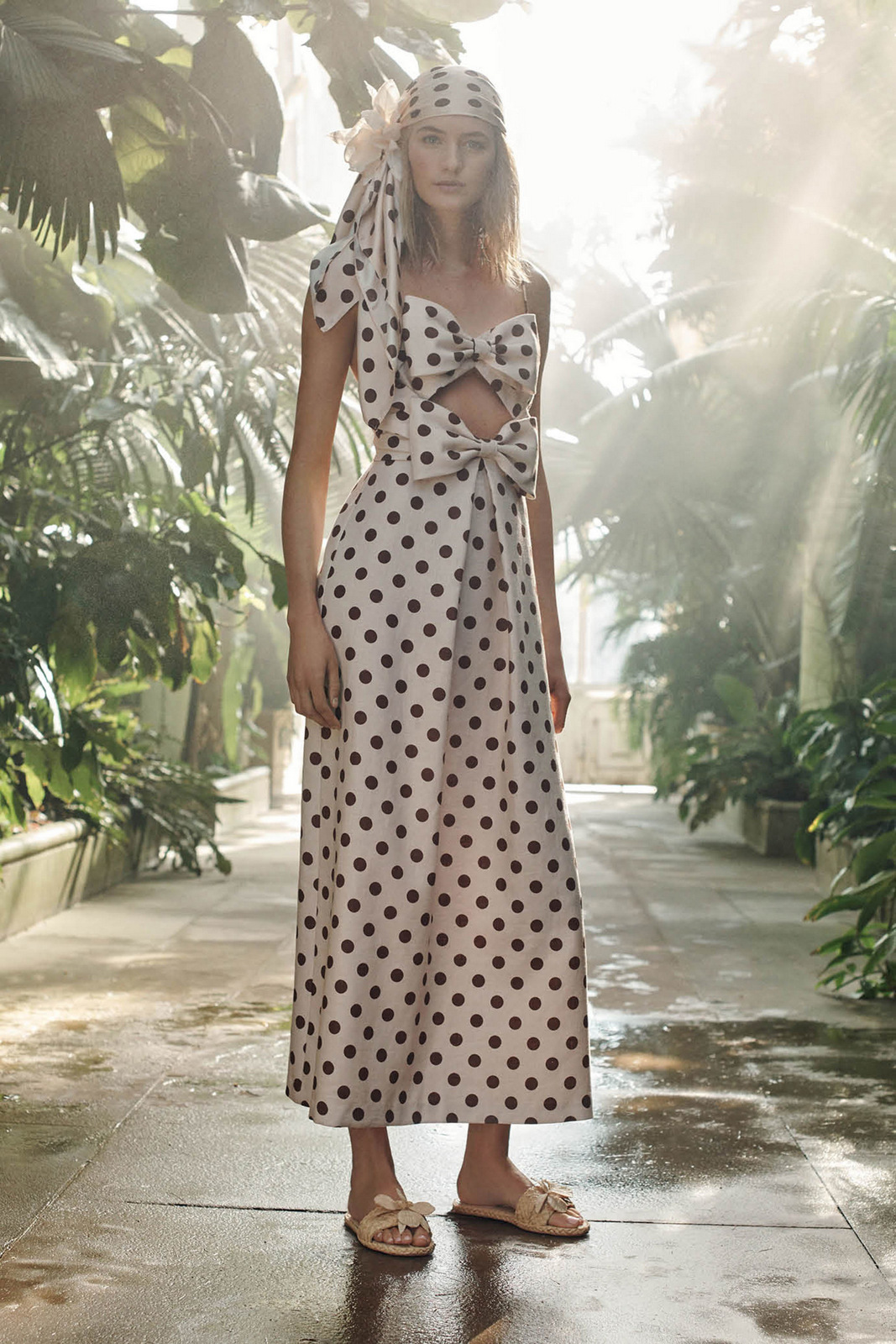 All pictures belongs to Zimmermann