Folks! As much as we're all crushing big time on hanging out in the sun, it's really important to protect yourself properly. As summer is around the corner, and we spend a lot of time in the sun, I think a sun protection 2019 guide is a good idea. Do remember to adjust properly to where you live and what your life look like. If you're never out in the sun, less SPF is of course needed and vice versa.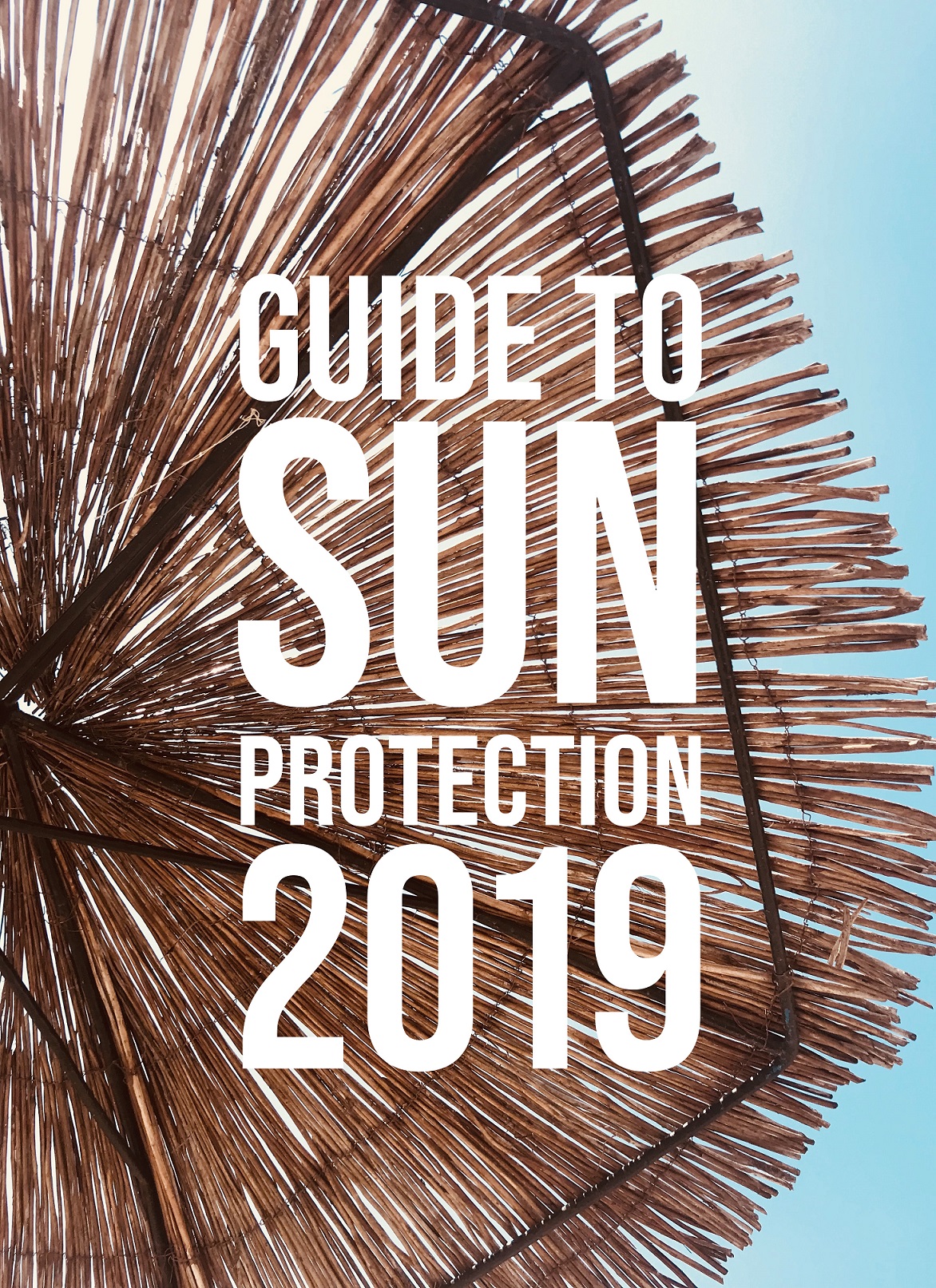 Sun Protection 2019
Multifunctional SPF
So SPF is key when it comes to protecting your skin. Investing in one SPF for the body and one for the face will definitely save you on sunny days when your skin is exposed to the sun for hours. Make sure that you choose an SPF that's high enough for where you are. In areas where the sun is stronger, it's important that you choose a really high SPF, preferably around 50. It's also crucial that you reapply during the day if you're exposed to the sun constantly. When it comes to your face, you can easily make SPF a part of your daily routine by choosing skincare products with SPF. Make sure though that the SPF is high enough and not only there for "marketing" purposes. From 30 and up for the face is often a general guideline.
Useful Hats
An easy way of protecting your scalp, hair and face from the sun is to wear a hat. I'm not talking about the neat ones, but the summer hats with a wide brim. Straw hats are really popular this summer too, so why not invest in an elegant one and go fashion and safe this year? Especially the scalp is heavily exposed to the sun, but can be easily protected with a hat. So even if you don't wanna go for a wide-brimmed hat, going for any hat is still a good idea!
Sunglasses
As many of you know by now, I'm a big fan of sunglasses. Perhaps mainly for their fashion statement but a big plus that they're also protecting the eyes and the skin around it. Maybe that the mini sunnies of the 90s/00s are not that helpful for this cause, but oversized, round shaped or cat eyes are timeless and functional! Invest in sunnies with UV protection to make sure that they're fully effective. And I promise that that there are a lot of stylish, contemporary sunglasses that comes with UV protection!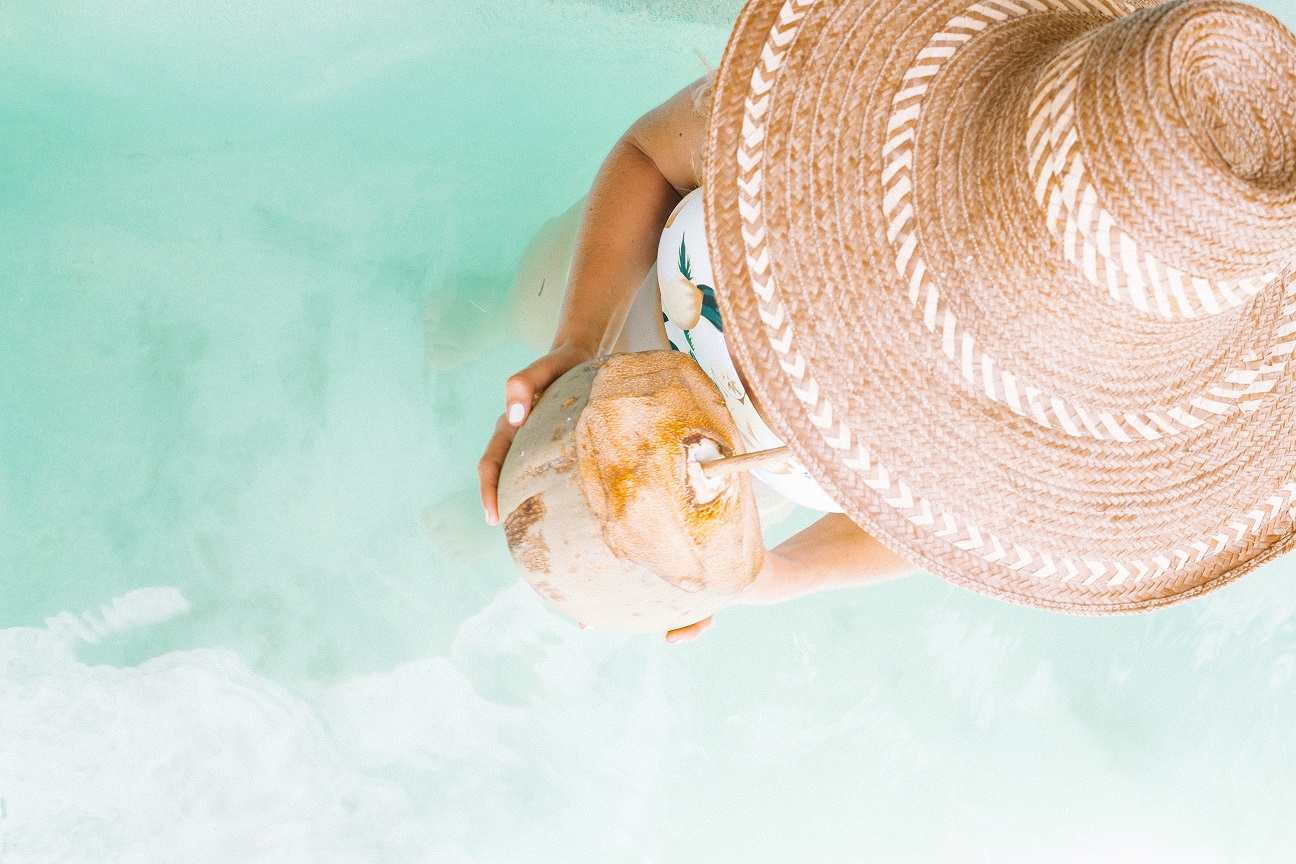 Protective Clothes
If you want to think about the fashion future a bit, I think this is it. Clothes with UV protection seems to increase in popularity and that's rightfully so. Clothes that comes with a built in UV protection are equally, if not more effective, than sunscreen. There are clothes that protects us from UV lights too, but far from all (denim is an example that's effective though). That's why investing in clothing pieces with UV protection can be a good idea. I'd say you can start with swimwear, and from there work yourself up to t-shirts, dresses and so on. As the market will expand, so will the options. By that said, hopefully we'll have more alternatives in the coming years. That your go-to clothes from the high street shops will be available with UV protection.
Shadowed Places
Lastly, an obvious but important reminder. You don't have to be in the sun all the time. Instead of sitting completely in the sun, go for a half sunny and half shadowed place under a tree. Or bring an umbrella/parasol to the beach so you can have a break from the sun. Also, a good rule is to avoid the sun when it's at its strongest which is usually midday +/- a few hours. I mean, the sun is great but it's even more great to stay protected and safe!
Folks! How do you embrace sun protection 2019? Share your tips in the comments! Xx