Folks! Let's talk about the neon colors today, shall we? There's something about the energetic vibe neon possesses that makes them perfect for the summer life. Here is how to work the neon colors summer 2017!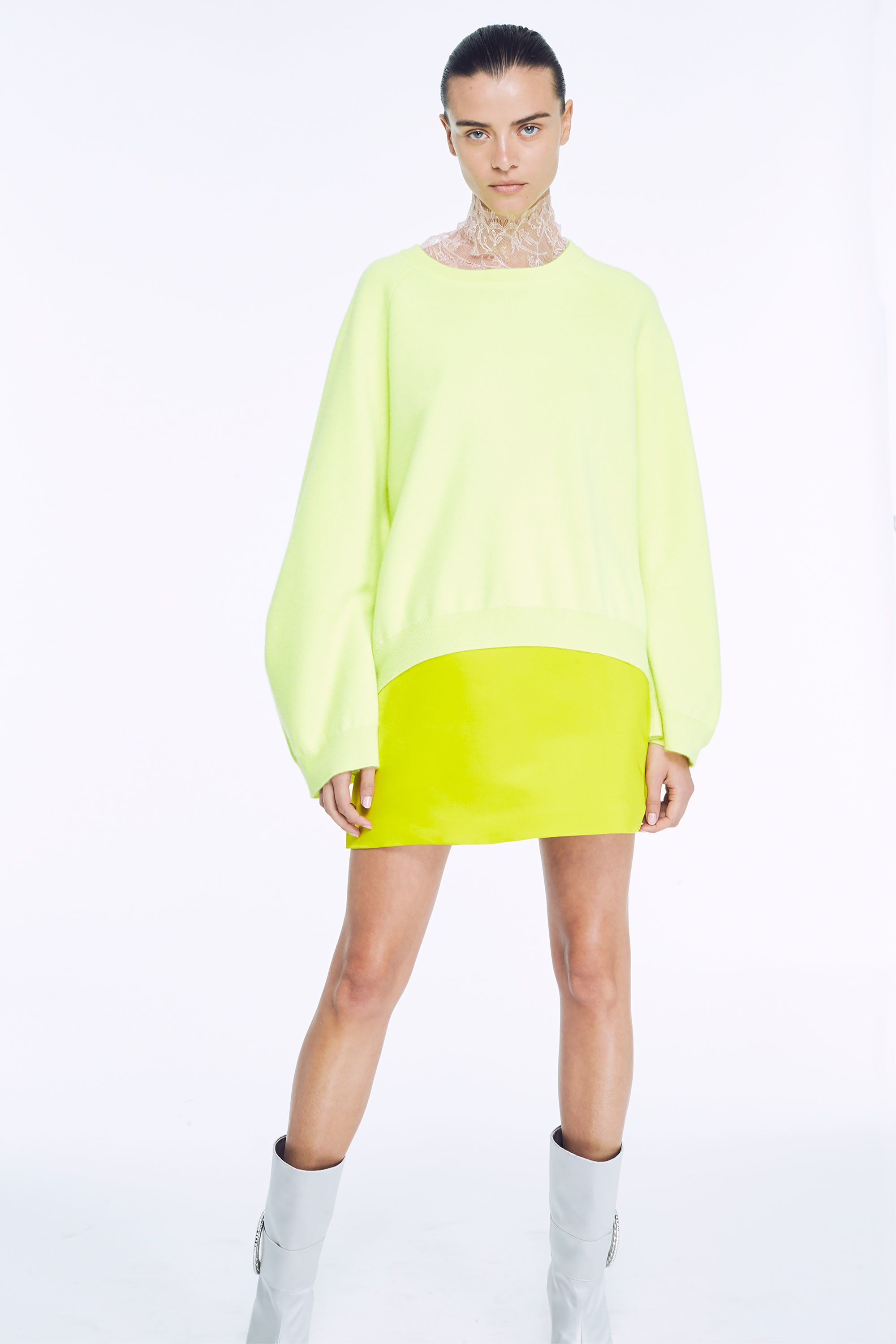 Courtsey of Adam Lippes (resort 2018)
General styling tips
Whenever going for the neon colors there are some things one can think about to make the neon colors look flawless! Generally speaking, matching the colors with neutral shades are a great way one can neutralize the intensity. Especially white, grey and tan are favorable with neon colors. As black can be quite harsh with intense colors, the contrast can intensify rather than neutralize the neon. So if you want to keep the neon outfit safe: avoid black!

Another styling tips in general terms is to go for the neon shade of a color you enjoy. If you love orange, and it's a color of yours, the chance is high that you'll enjoy neon orange. Same goes of course with yellow, pink, green etc! Finally: if you're uncertain about the neon shades, go for neutral colors and let the neon colors function as accessories! A white playsuit with a neon green clutch? A grey midi dress with neon pink earrings? Yes!
Neon colors x summer 2017
So how can one spice it up for summer 2017? Well, several of the current trends are fun ones to mix and match with neon. One trend I talked about last week is the straw trend. The straw accessories are highly popular atm and stylish to do with neon as the neutral straw color makes the neon pop. Think straw + pompom to get a better idea! Another stylish way to work neon summer 2017 is to go for the tropical prints. A white/green palm leaf print with a neon pink is a score and so is also the classic combo of navy stripes and neon yellow. Another combination I can't stay quiet about is all shades denim and neon green. It's still too good to ignore, honestly. Beige and a neon color (mainly neon green/hot pink) is also a trendy one for 2017!
Folks! How are you working neon colors summer 2017? As a statement or accessory? Let me know in the comments!