Yeah yeah, we might have trends occurring and reoccurring each and every other year, but they would be nothing without the wardrobe classics. One of the most beloved wardrobe classic are the denim shorts. They work as a basic, are comfy to wear and gives a perfect casual and chic vibe. Here's how to work the denim shorts summer 2017!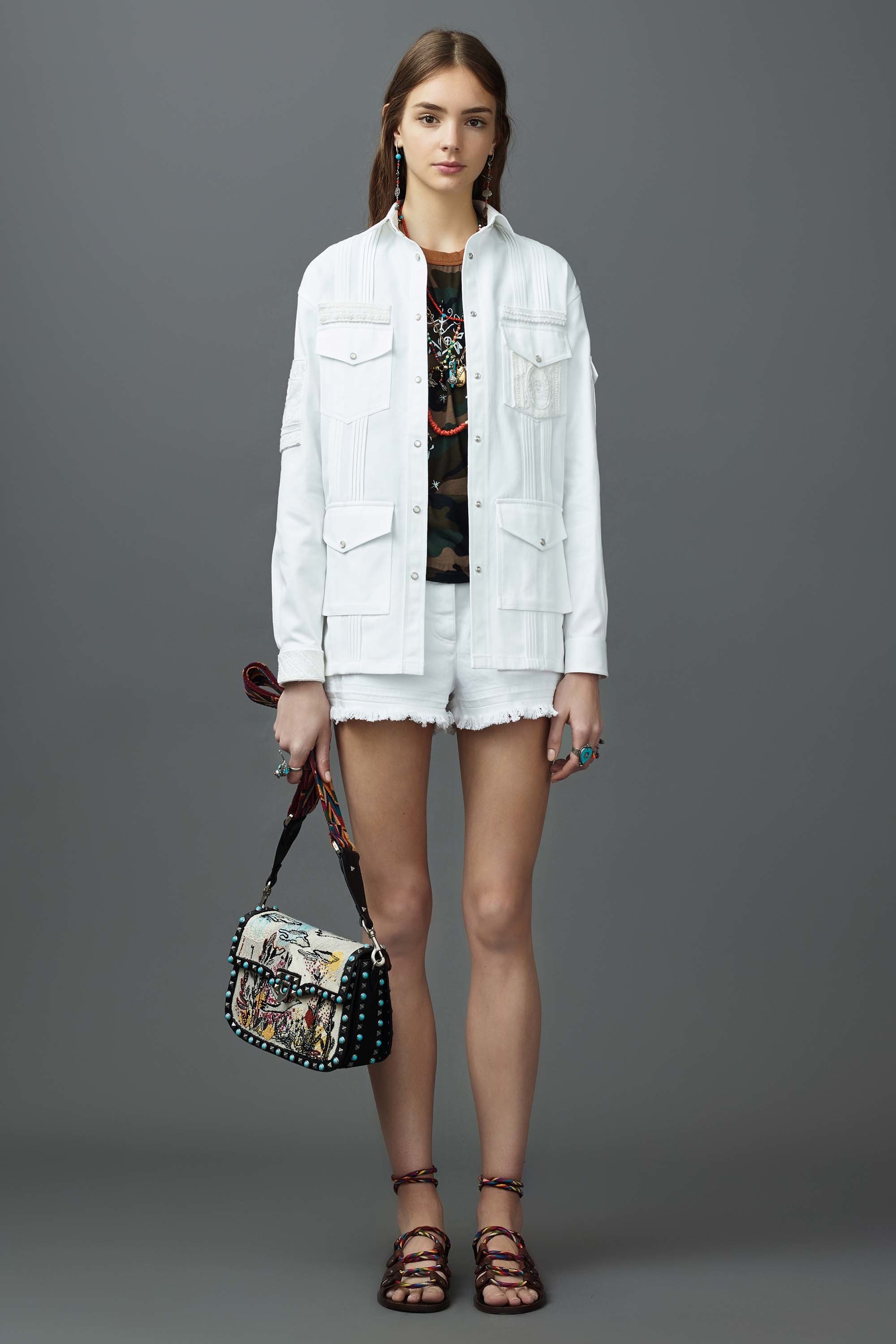 Courtsey of Valentino (resort 2017)
Styles of denim shorts summer 2017
All kinds of denim shorts remains stylish more or less each year. There are however some styles that are particularly trendy or beloved each year. For 2017, the high waisted distressed denim shorts are highly popular. They are a chic match to the crop top trend, follows the style of the distressed look that's been trending and also gives the boho vibe that is a go to for many during summer. Denim shorts with embroidery are also popular for summer 2017 and so is denim shorts with patches. If you're not too keen on going for a mini style, the more moderate knee-length style has also been given some love.
Also colored ones have been increasing in popularity, mainly for a fun and festival fashion. As in lavender purple, pastel yellow or bubble gum pink. Some colored ones in silver or gold have also been frequent. Not to mention, white denim shorts are everywhere these days, aren't they?!
How to match it
The best part about the denim shorts are that they often gives a casual edgy vibe. The matter of fact is that the tops that are trending atm, and have been trending, are quite romantic, flirty and sweet in their style. This makes the denim shorts + current top trends perfect to match with one another. As talked about in this post, knowing how to contrast is one of the best fashion secrets out there.
With this said, add your statement sleeves, your ruffles, embroidery, crop tops and cute blouses to your denim shorts. The sweet balance of the tops will complete the street style vibe of the denim shorts. As denim is a neutral, whatever color or print you can imagine will more or less work. To keep the playful style going, add a pair of sneakers! If you want to add a more classic style, go for a pair of flats or even heels.
Highlights to try
Even though the genius idea behind denim shorts is that they work with anything, there are always some looks that are specifically favorable and fun to do. Denim is great to match with neon colors as well as pastel shades. It's also a classic mix with stripes as well as basic white shirts. A white shirt, a pair of denim shorts, red lipstick, white sneakers and black sunnies might be one of the most classic and chic go to looks. Denim shorts with floral prints are also a match made in heaven, as floral prints adds a sweet touch to the already cute tops. And the denim shorts? Well they contrast this perfectly!
Folks! How are you working the denim shorts summer 2017? I'm working a denim skirt (same same but different, lol) today with a shirt and neon green nails, pretty stylish if I may say so 😉 Let's chat in the comments! Xx