So it's International Women's Day today, and as there are a bunch of awesome women in the fashion industry – we'd like to highlight these a bit extra today!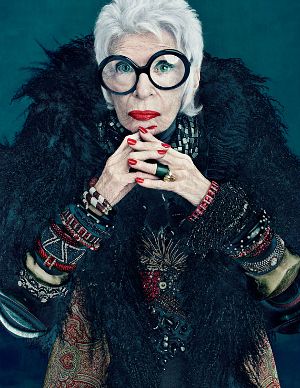 So here we go women in fashion:
Iris Apfel (left)- This gem  is the unofficial spokesperson for the more is more life and we adore it! She's famous for her personal taste, which reaches over fashion and interior. She had an exhibition about her in the Metropolitan Museum of Art, starred in a documentary about her life and drops the coolest quotes. And hey, yeah, did we mention that she's 94?
Stella McCartney – This woman has successfully launched her own label and plays an important part of the minimalistic fashion of today. Her acknowledged collaboration with Adidas took sportswear from functional to functional and fashionable! She never uses fur, leather or feathers in her collections and speaks warm about alternatives for a more sustainable fashion life. If only everyone had a bit more of McCartney in them!
Anna Wintour (right) – The woman of the women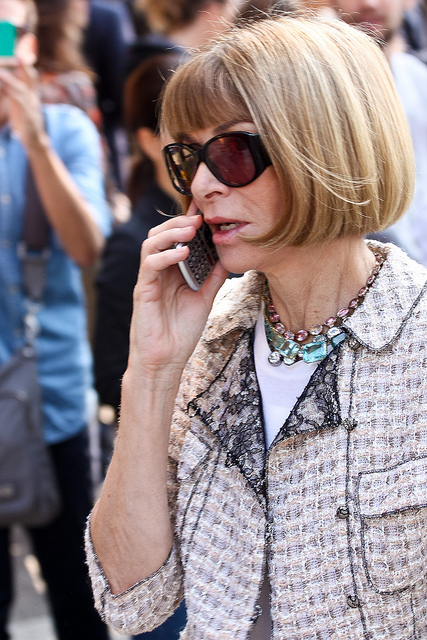 (or all people for that sake) is the legendary editor-in-chief at American Vogue and has had the position since the late 80's. She's the person who literally made celebrity fashion a deal, with famous people being the trendsetters of our time. A majority of the fashionable folks in the fashion world today owe a lot of their success to this woman.With her signature look, a bob and a pair of sunglasses (and dedicated work ethic!) she embodies fierce and shall forever more! 
Victoria Beckham – To some she's famous for being the wife of legendary soccer player David Beckham, too others, a memeber of 1990's pop band Spice Girls. But no, to us she's the ultimate definition of going your own way and, along the way, prove people wrong. She's a fashion designer to count on with her chic and consistent fashion designs that appeals to many by its minimalistic style. Brava Beckham!
The picture used is not the property of The Fashion Folks.
Iris Apfel/Anna Wintour (Creative Commons)