We know that we just go on and on about patterns and the pros of working them. But we listed some awesome reasons why you should work white during summer, so why not do the same with patterns? Here is how and why you should wear patterns!
Why You Should Work Them
Because, when we wear patterns, the (fashion) world gets better! Patterns often brings out the best of summer clothes such as rompers, off shoulder pieces or maxi dresses. As the summer is a rather vibrant and lively season, why not "sing along" to the rhythm? As colors do bring out certain feelings, patterns can also make you feel more energetic, and frankly speaking, happy. It might sound superficial, but lively clothes sends both you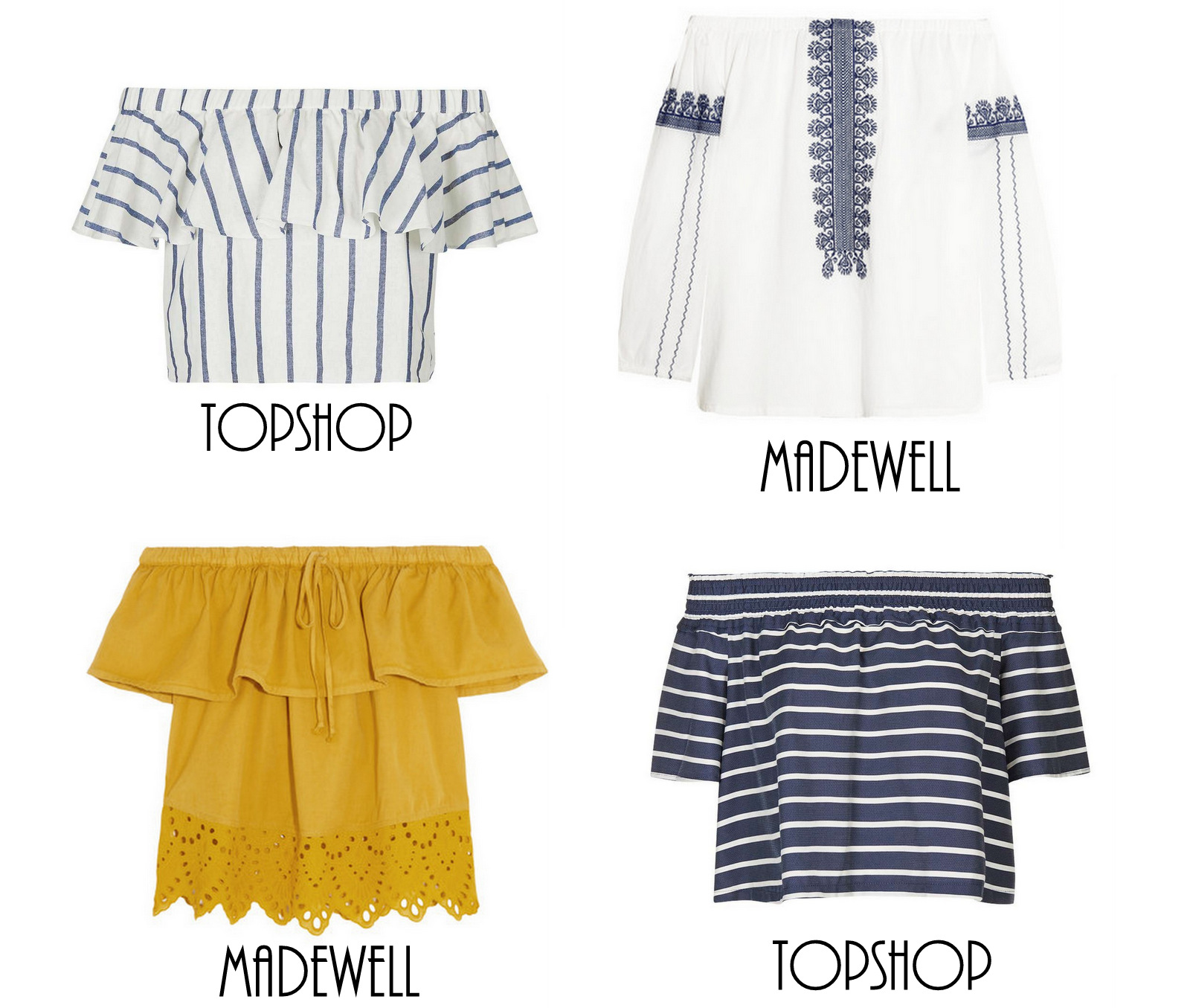 and people around you happy signals!
What To Think About
We've stated it before and we'll state it again, patterns are not for everyone. But we do believe that everyone who are interested in them can find some that works! Do stripes, small dots or a pattern in a subtle color if you want to head minimalistic. Do florals, tropical patterns or just artsy statements if you want to step up the game. If you want to tone down the patterns, wear neutral statement pieces to it. If you want to give the pattern all the spotlight, let the pattern be the statement piece. See the difference between a statement pattern and a more minimalistic one below (not that minimalistic perhaps, but rather discrete and a lovely pick for someone who's unsure). 
Patterns and clothes
Some summer clothes are extra favorable and fun for patterns (almost everyone though). But we're particularly in awe of  patterned maxi dresses, culottes, jumpsuits, rompers, and off shoulder tops(see our picks above we did in June!). These pieces are easy to match with other clothes as their style doesn't require too much effort from you. For instance, a pair of patterned culottes with a white tee is a lovely summer look. A patterned romper with a colored sweater is another easy one. The combo of light fabric and a vibrant pattern is simply a perfect go for the vacation!
And that's why you should wear patterns in summer!