No this is not the personal post of April (it's due on Friday) but just more "me" than the usual "me" in the post (me-inception here). But I thought it'd be fun to go more personal in a post and talk more directly about my own style and what I do. I do usually agree with my own styling tips, would be hard otherwise, but sometimes I do things in different ways depending on the situation. Here are things I do when my outfit isn't right (and apparently also these strangers that I've tracked down). I'd also like to apologize in advance for all the bad jokes I make in this post, I was tired when I wrote this, haha sorry (not sorry).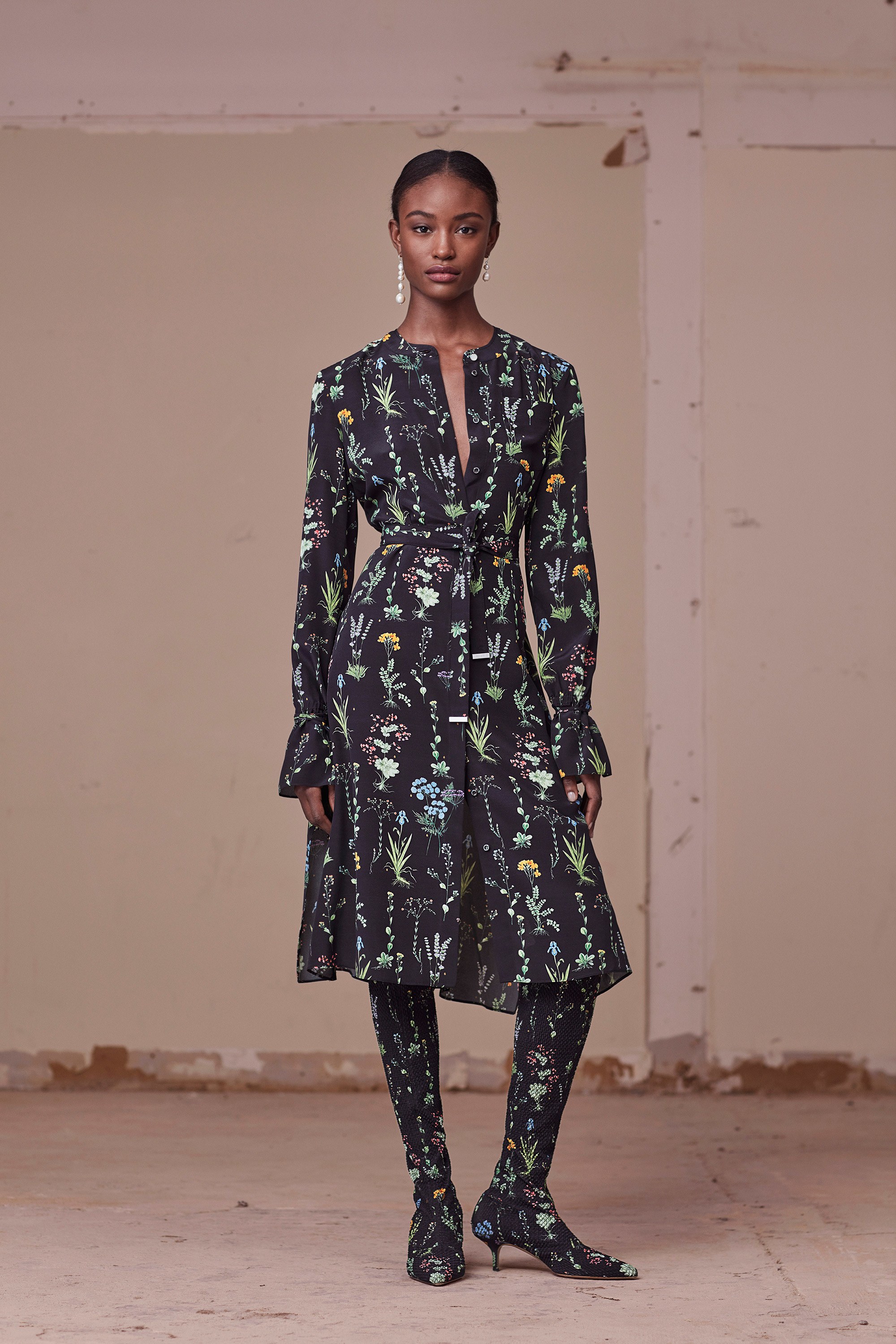 Courtsey of Altuzarra
When My Outfit Isn't Right:
Okey Sherlock I know, the logical thing here is to change your outfit when it isn't working. That is obviously the obvious thing to do. But often, if your outfit isn't completely beyond saving, it's about tweaking the details. Cause' you do know that fashion is all about the details – right? Ask yourself what is not working and be really specific about it. Don't just think: I look way bigger than I am or my skin looks green. Ask yourself what is it that looks wrong? The clothes? The colors? Then ask yourself again: what is it about the clothes that isn't working? Perhaps the silhouette is off, or the length of the dress is bothering. And somewhere, in all those essential questions of (fashion) life, I guarantee that you'll find the answer. When your have an answer, you create a solution (feel free to quote me). So, here are some random, but common, situations where your outfit might need some touches of re-styling.
When wearing a belt:
Whenever I add a belt to an outfit and I'm met with dislike from the mirror (lol), I have a few things that are usually wrong. Sometimes it's the size of the belt. The color might be perfect but the oversized style is unflattering. So I change to a same colored belt but in a smaller size. Even more so, I often change how my dress/top is fitted under the belt. Because often you want to work that specific belt and if your name isn't Carrie Bradshaw you probably don't own 5 different shapes of the same color and style. So what I do is that I pull up the fabric gently to give it a more puffy style. This will create more movement to the outfit and the belt will look more natural and not something that is just there randomly placed. I also always avoid placing the belt by the hips where my body is the widest as it'll create quite the rectangular shape (something you often want to avoid).
When working a loose silhouette:
No, the obvious styling alternative here is not to add a belt or anything that will change the loose silhouette. I like sometimes to go full on Olsen twins and wear a loose silhouette that hits midi-length or the floor. We like em' maxi dresses long and flowy, right? So what I do is that I make sure that the rest of my accessories are neat and proper. I often work the long maxi dresses with a low bun, and sharply defined sunnies to contrast the flowy life. A clutch in a rectangular shape will definitely do and shoes that are simple (like flats or sandals) are perfect to match. If I go for a midi coat or cardigan I make sure that my pants underneath are rather straight or slim. Even a bigger styling bonus is to go for same colored pants and shoes to add that length to all the heavy volume.
When wearing an all denim outfit:  
Not sure though how often you find yourself in a situation when you wear all denim, but you should as it is THAT chic. Some think that the trick is to work different shades of denim, but I think that you're fine working a full on monochrome scale. What you do want to do though is to break it off with a third piece. It might be a turtleneck, a tee underneath or a colorful accessory – but something that makes the denim pop. Styling tips I'm not allowed to say (due to overuse) are; tan, neon green or yellow. So forget that you read it here okey? Even if Wintour herself ask where you got the genius idea from, don't say The Fashion Folks.
When wearing an odd color:
I'm not even sure what I mean when I say that I wear an odd color because I love all colors. But you know when a color just doesn't come off right? And there's something odd about it all? Well the trick here is not to think about what to add that would suit you, but what to add that would perfect the color. What color that would make the other color even better. For instance, if I'm working yellow, I try to work it with white or orange for a better effect. If I'm working a bright pink, try to deepen it with red or make it more funky with silver. See where I'm going? Go try it yourself!
When wearing a tucked in t-shirt:
It doesn't only have to be a t-shirt, it can be any type of top you tuck in. The biggest mistake is similar to the one of working the belts: to not "puff up" the t-shirt. It doesn't have to be much, but just enough for the top to look more casually tucked. Also making a twist somewhere in the front, or a knot, gives more life to the outfit. I often choose highwaisted pieces to go for the tuck in, as it's more flattering doing that way by the accentuation of the waist, it creates a casual hourglass silhouette! Like, contouring your body but by clothes. Quite the genius fashion trick if you ask me…*insert upside down emoji*
So that are some specific styling situations and that's how I solve them! How do you deal with an outfit that isn't looking as you planned? Let me know in the comment section, Xx
Did you like this post? Hit the share buttons below!