Folks, July is coming to an end (say whaaat?!), which means that August is arriving and without us even realizing, it will be September and time for fashion week! And anything regarding the fashion weeks is never too early to speak about, so we might as well highlight the magical weeks now!
Life of Fashion Week
Fashion weeks for Ready-To-Wear (RTW) collections, aka the most common ones,  are held twice a year. Mainly in February and September, but as different cities have different dates they usually begin earlier and lasts longer. However, the big four cities that are the most essential (New York, London, Milan and Paris) are held during this month. Fashion week kicks off in New York and runs for four weeks in the order above! Against popular belief, fashion week doesn't display fashion of the coming season, but next season. So in September, we won't see fall fashion (as it was shown in February), but the fashion of Spring 2017. This is mainly due to buyers and media that will have time to preview the collections (and the rest of the world too).
The circus of fashion week
Owe to the cultural phenomenon, celebrity-buzz and media institution fashion has become, the fashion weeks are rather complex. It's not only the designer showing clothes, it's also the buyers viewing, the journalist reviewing, the photographers photographing, fashion bloggers attending and celebrities giving the glam. And except that, it's also chic backstage photos, street style pictures before and after the shows and also the models off duty street style. And if there are famous models walking, there will be some extra coverage of that. Not to mention the circus of front row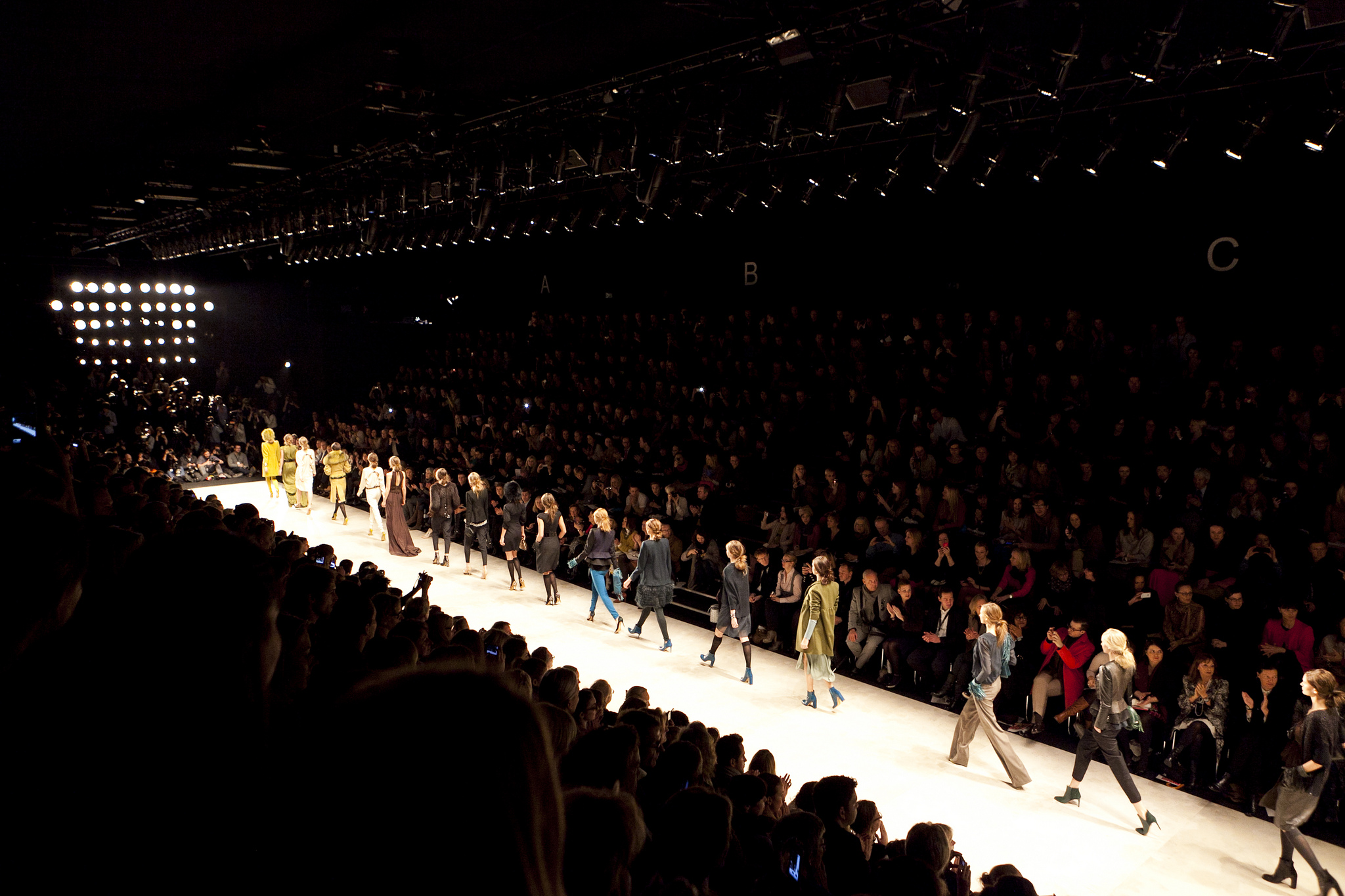 where the most famous and important people should sit and everbody wants a spot. Oh, and the fact that there are at least 100 events during the weeks that are discussions, panels, campaigns etc.
What to Expect
So after all that is said and done, what is there left to expect? Well, hopefully we'll se fun, inspiring and innovative collections. Some of the shows that usually get the most hype are Chanel, Louis Vuitton and Balmain. The two first because of their iconic status and elaborate shows. The latter because of the celebrity buzz that's around Olivier Rousteing with the Kardashians and Jenners. These shows are probably the ones you'll see most of in social media. As for the inner people of the fashion world, sophisticated and minimalistic designs are usually praised. Celine, Acne, Chloé, Stella McCartney are some brands to mention.
What is fashion week? Certainly a fashion circus!