I gave some simple tips on how to style the stripes this spring and I thought I'd continue with the denim shirt today. The denim shirt is according to me a perfect balance of preppy and casual with the more proper structure of the clothing piece but informal style of the material. Here are three different ways you can wear your denim shirt spring 2018: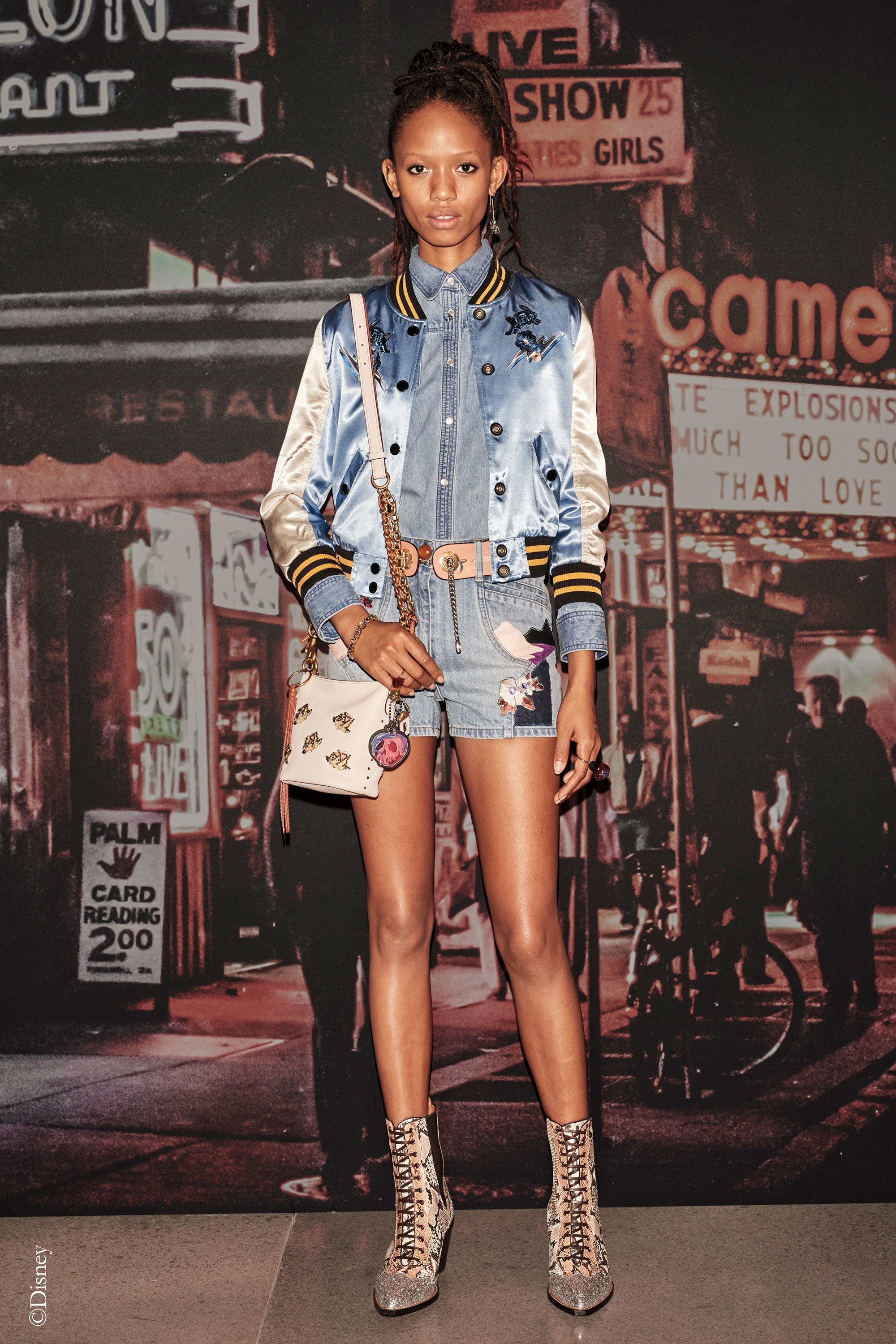 Courtsey of Coach | Pre-Fall 2018
Wear Your Denim Shirt Spring 2018
Denim Shirt With Jeans
The monochromatic style is a trendy one this year, both when it comes to materials, prints and colors. This means that you favorably can work the same style of clothing piece top to toe. As the denim material is a neutral one and common for both jeans and shirts, you can easily recreate this look. It won't be too much of a statement either as denim is neutral as a material. To break the look off, you can add some colors. Denim, either if you're working a light or dark shade, is chic to do with statement colors. Doesn't matter if you choose the pastels, neon shades or fall colors – the monochromatic denim outfit will have your back! Add a pair of sneakers for the definite street style look or some flats if you want to go more refined!
Denim Shirt With Stripes
Two classics in one outfit creates a classic outfit, right? The stripes are of course vital for the spring fashion and when paired with denim it's even better. There are two natural ways you can go on about this combination. Either you can choose pants with stripes or you can layer your denim shirt with a top in stripes. I think the pants option is perhaps the most statement one and a fun challenge if you like stripes but often wear them in neutral ways. A flowy style of pants is perhaps most favorable to do in the style of stripes. As for the second alternative, either unbutton your denim shirt and let the top be visible or go for a sweater over the denim shirt. Kind of navy when done as stripes but so chic!
Denim Shirt With Colors
I always try to encourage us all to wear more colors, especially as spring is here. One way to start wearing the colors is to match them with basic pieces. The denim shirt is an example of this as it will neutralize the intensity of a statement color. If you have any crazy colorful accessories, the denim shirt will be a perfect match! Also if you have any colorful pants or skirts, they're a great match with the denim shirt. Especially red and denim is a chic combination, but also anything neon or something more subtle as the pastels! You can take it even more subtle and add a colorful lipstick!
Folks! Which one of these ways to wear the denim shirt spring 2018 is your favorite? Do you have another way you're working this clothing piece? Let's chat in the comments! Xx