Let's do a quick one today on how to wear prints 2018 successfully. Nothing I haven't talked about before but a necessary reminder of how to work the prints in the best way. I'm a firm believer that a good print adds energy to any outfit and is a great thing to  do for your style. Whether it is the classic check pattern or the romantic flowers – working the prints is about winning and winging it! Here's how to wear the prints successfully 2018: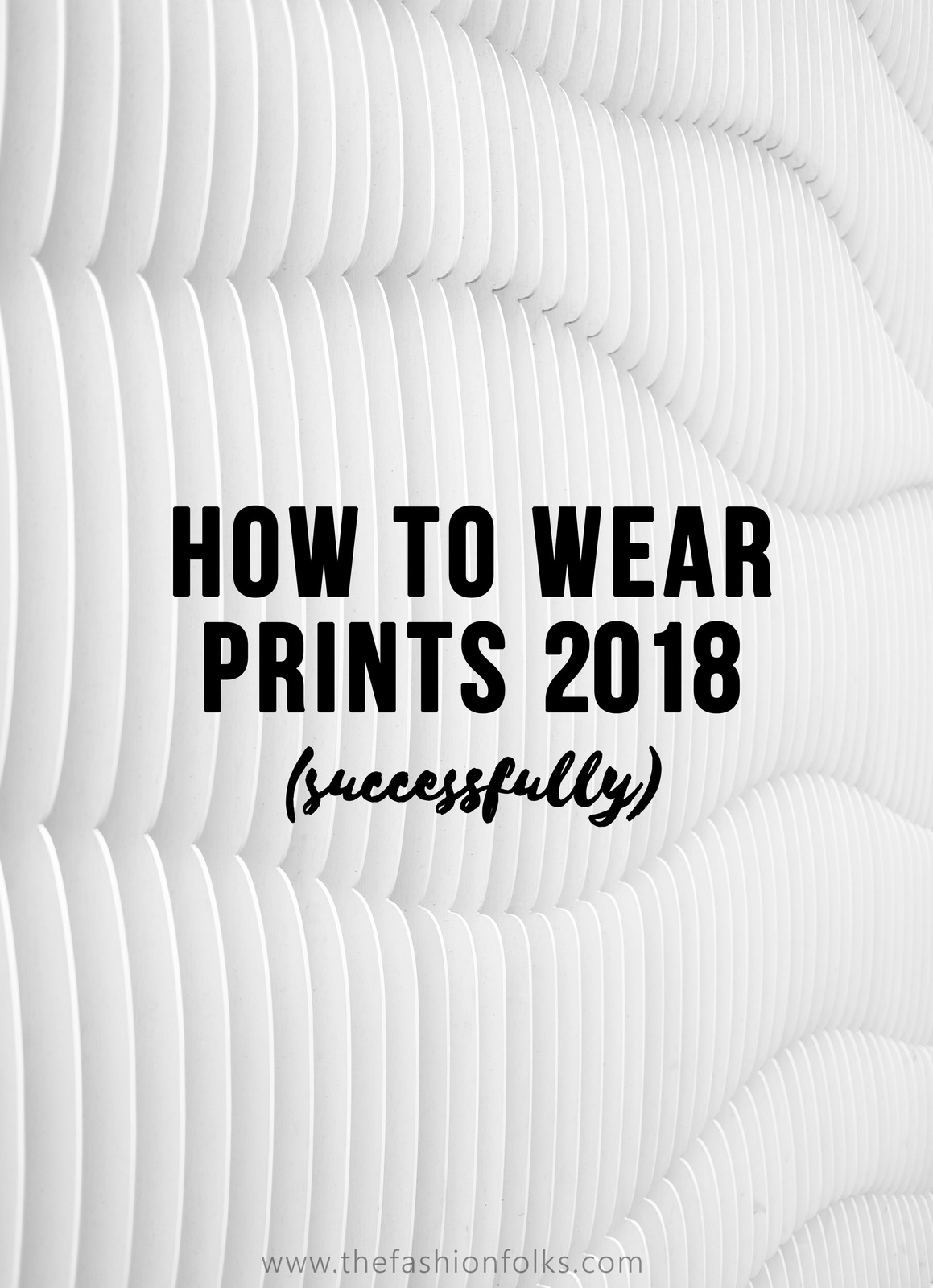 Photo by David Jorre on Unsplash
Wear Prints 2018
Match It With The Same Color
This is one of the best styling tricks I know and I think it's rather foolproof too. The idea is that you pick a color from your print and match it with the clothing piece you have. If you have a combination of blue, orange and green in one print, go for the blue shirt you might have – or whatever color of the colors in the print that works best for you. This will make the outfit keep the energizing feeling the print adds and also keep the look together in a favorable way. Matching colors gives a more refined impression, which is often a coveted feeling to go for. Some prints that consist of popping shades are seldom justified when you match it with a neutral color such as black or grey, but is enhanced when you pair it with a matching color.
Neutralize The Print
If you're a beginner and want to wear more prints but is unsure how to, these ideas are great. The first thing you can do is to kind of embed the print in your outfit. Let the print be an accessory, most likely a scarf, whilst the rest of your outfit is neutral. This will sort of make the print pop, but still keep it rather anonymous as it will blend with the rest of the outfit. Go for a print that matches the colors of your outfit and the transition will be even more smooth.
A second thing to try is to do a layered outfit where you let the piece in print be the first layer. That way only parts of the clothing piece will be visible which will keep the look more neutral. One chic outfit idea that work for this is to go for a  shirt layered under a sweater. It's a chic one to do as the collar, the sleeves and the lower part of the shirt will be visible. That will add some splashes of print but not outdo it which is a great beginner's step. Once again, pairing the color of your sweater with the print of your shirt is a fashionable move!
A third idea that sounds weird but works is to go for a print in skirt/pants/tights etc. We often compare prints and colors with our faces, quite naturally so, so "moving away" the print from the face can help you feel more comfortable with the print. Also a fourth trick that's obvious but still worth a mention is to, of course, choose a clothing piece in a subtle print. A print that is barely notable, but a chic difference from a one colored piece. It's about the details, right?! The check pattern is trendy atm and is an example of a print that's rather neutral!
Mix With More Prints
From some beginner's tips to a bold statement is to mix the prints with another print. I've already written an article on the subject which you can find here. But we can always use some repetition, right? There's mainly three things to think about when you match prints with another. You can 1) go for two prints in the same color scale 2) pick prints with similar patterns 3) choose prints that are complete opposites. As for the first one, it's about choosing the main color in the same shade. A pink floral print with pink stripes is a combination that works. Regarding the second one, prints that are reminiscent of each other are favorable to match. Paisley prints works well with floral prints. The third one creates a crazy clash and is a fashionable statement. Stripes and leo dots in combo is an example where the prints nor the colors are a match which makes an interesting and electrifying outfit of contrasts!
Folks! How are you going to wear prints 2018 successfully? What prints are you working at the moment? Xx