If you've been sleeping under a rock lately, here's a fashion update for you: office wear fall 2017 is kind of a thing. I wrote about it in the trend report here, did a trend alert about the oversized check blazers here and summarized it here. So here's a proper styling post on the office wear fall 2017: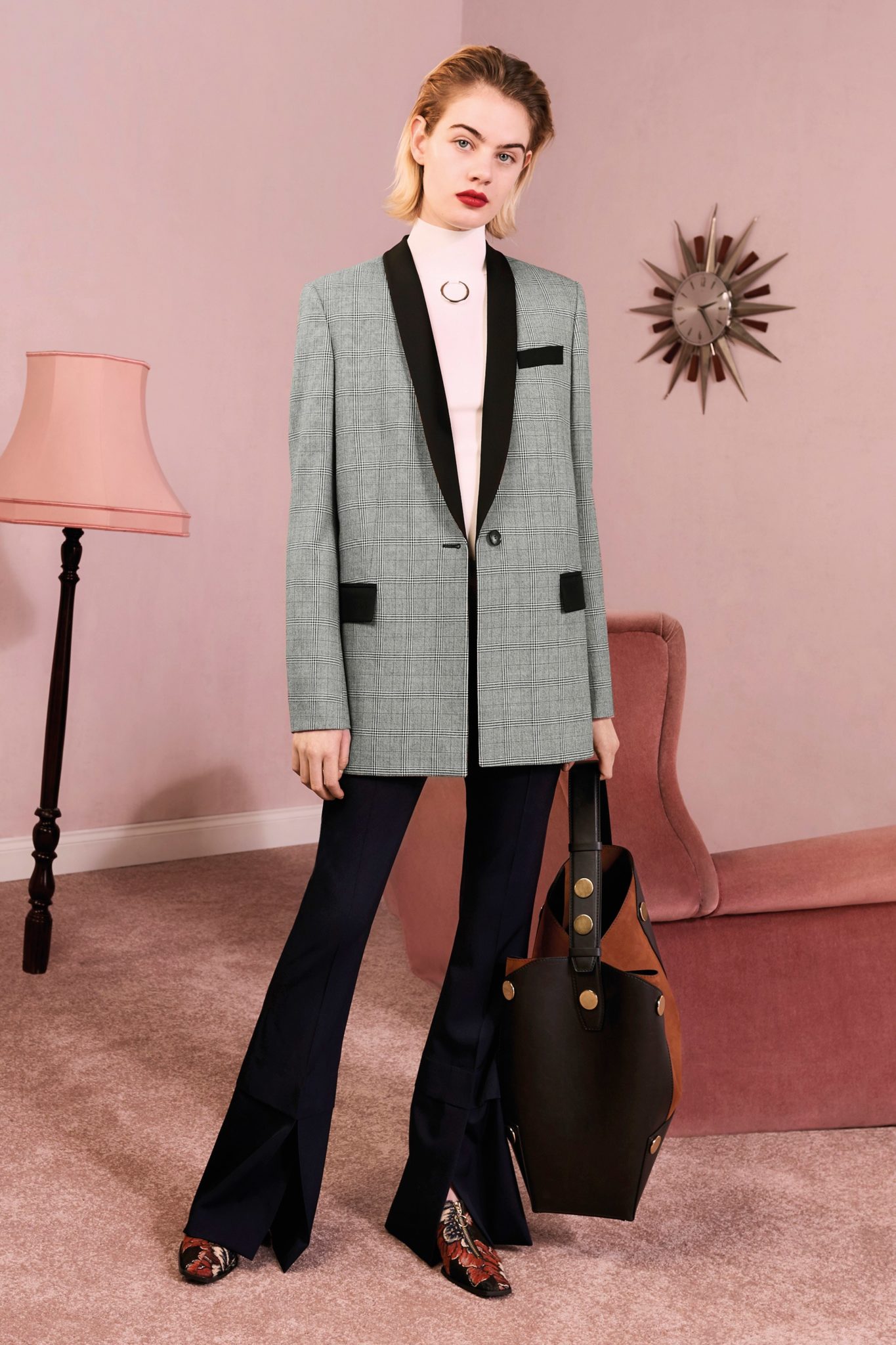 Courtsey of Stella McCartney | Pre-Fall 2017
Office Wear Fall 2017
First of all, don't be bothered if you don't work in an office and also don't be bothered if you do work in an office. The name is more about the style than an actual idea that you should work it. There are of course elements of this style that people are wearing on the daily, but this is the fashion version of it. It's more extreme, less practical and more of an idea than something realistic for a 9 to 5 job.

With that said, the office wear fall 2017 is a revival of the 1980s style. That means oversized items, pantsuits, turtlenecks, luxury and elegance. If you also add the trendy elements as in patent leather, the baker boy hat and OTK boots, you have a complete mix of what the style is about. A lot of grey, check patterns, black and details of gold is included. Some designers that worked the style: Stella McCartney, Calvin Klein, Jason Wu and Mulberry.
How to Style It
The one thing think about, as I often bring up, is to contrast the look.  As the 1980s style of the style, still with its modern twist, can look quite outdated, it's all about contrasting the dusty vibe with modernity and edge. Perhaps not go for all the 1980s elements in one look but choose few wisely? Meaning that pairing your oversized blazer with a turtleneck and a pencil skirt might not be ultimate. Instead, go for a nice pair of jeans or ignore the turtleneck and add a white basic tee? Remove an unmodern element, or two, and replace it with something more contemporary! 

As the color palette of the style is rather neutral you're pretty safe to mix it up with a few colors too. You have red that is the color on fire (see what I did there) this season or choose wisely from the fall colors. I think mustard yellow or wine red are the best two options from the fall color palette. And oh, when speaking of texture, add some statement ones (faux > fur, leather, suede) to contrast the anonymous textures of the style. Mix it up a bit!