I wrote about the fall fashion 2020 in this article, but how about a closer look at the wardrobe staples fall 2020? Wardrobe staples are more or less the same every year; the leather jacket, jeans, boots and the knitted sweater. Same is true for this year, but with some influence from current trends.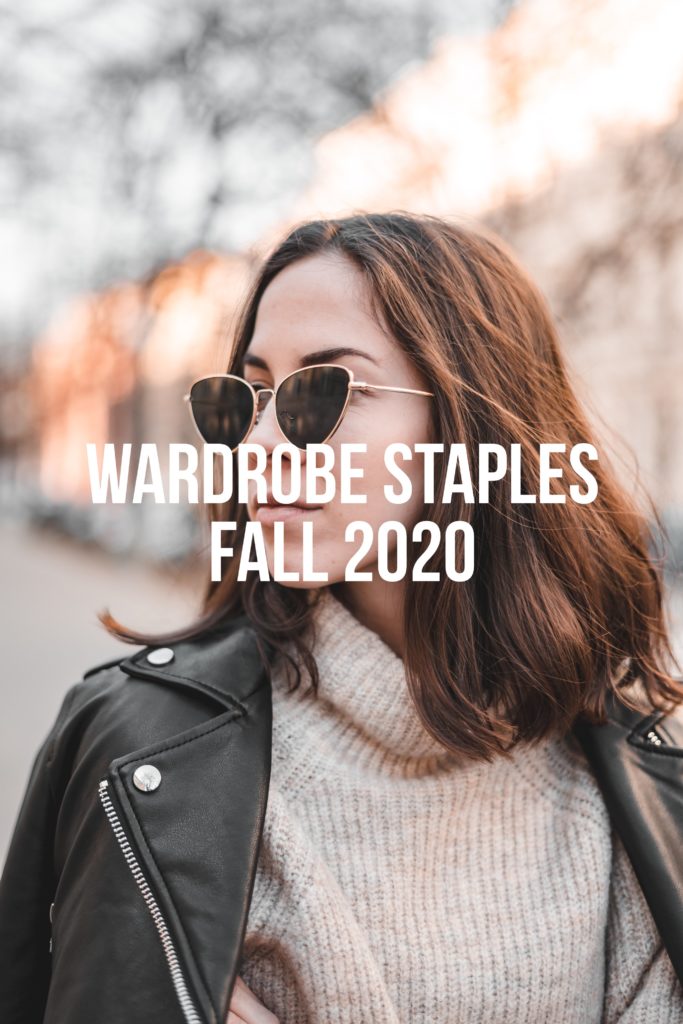 Wardrobe Staples Fall 2020
Knitted Dress
The knitted dress is always a fun idea for fall, but for fall 2020 it's an extra trendy one. Especially if done fitted and midi length. The knitted piece will keep you warm and in style. Love the idea of working your knitted dress with some high boots, or why not layered with a blazer or a leather jacket? You can also go for a knitted skirt, if you don't own a knitted dress!
Patterned Boots
The patterned ankle boots have been major for fall 2020. Really chic to work with classic jeans, black leather leggings or patent leather. Leopard boots have probably been the most common, but zebra and snake print has also been trendy. What's great about the animal pattern, when done with their "normal" colors are that they're quite neutral in their style. Perfect if you want to contrast a pattern or a color. Love the idea of picking a shade from the boots and work it in the outfit. 
Mom Jeans
Jeans are always a good idea, and mom jeans are an even better idea. This style of jeans is often a bit high-waisted and more loose in their fit. Perfect if you love wearing jeans but hate when they're too tight. As the mom jeans are really casual, they're great to work with glam and delicate pieces such as silk, organza and pastels. A puffy blouse with the mom jeans is a superb idea. Also really chic to highlight the waist with a belt!
Folks! What are your thoughts on these wardrobe staples fall 2020? Let's chat in the comments below! Xx