As much as I love boots, there's nothing like the feeling of starting to wear your spring/summer shoes when spring arrives. The trendy shoes spring 2020 are nothing new in particular, but continues in the same spirit, with the same elements, as previous seasons. The common thread? Easy, breezy, wearable shoes! Learn more about spring trends here.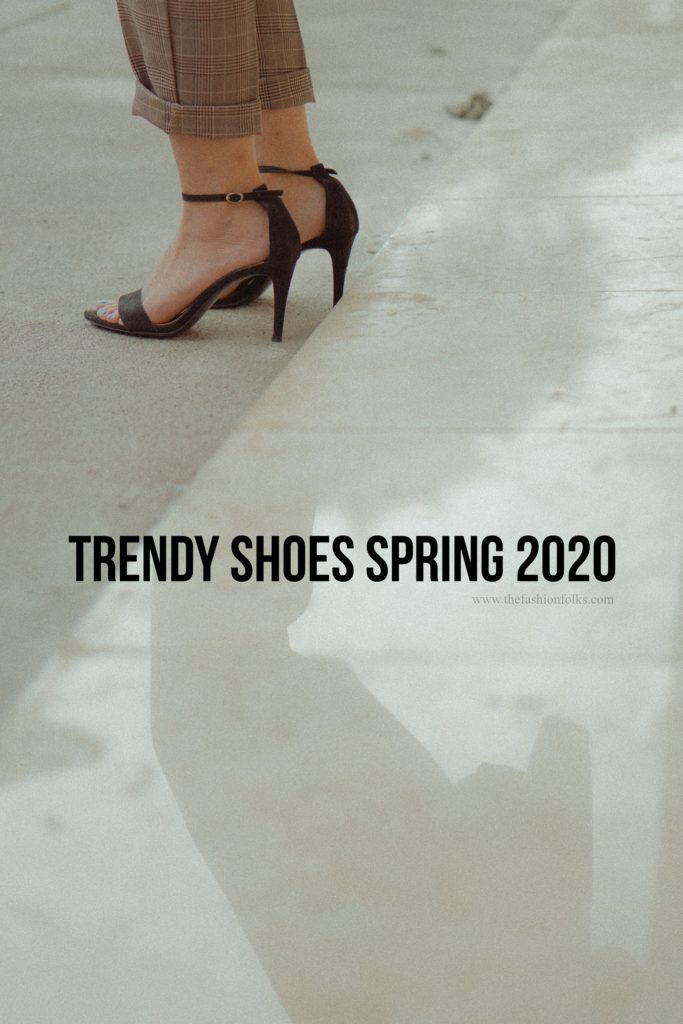 Trendy Shoes Spring 2020
Squared Style
One of the trendiest styles this spring is the squared style. It doesn't matter if you're working ballerinas, slippers or high heels – the front part of the shoes should be squared. This style was popular during the 1990s and early 00s and to be honest, I'm not too certain that this trend is going to last that long. So if you're not absolutely in awe of it and you want to invest in a pair of shoes that's more timeless, go for the classic round style. On the other hand, if you're looking for something more unusual, the squared style is pretty entertaining!
Platform Shoes
Another trendy design spring 2020 is the platform style. Sure that the crazy platforms á la the 90s are trendy, but more subtle platform shoes are trendy too. It's common with ballerinas or sandals done in a platform style, about 2-3 cm/1 inch high. Also sneakers have been popular to do in a platform style. If you'd like to add some height to your outfit, the platform style is a great alternative. They're also comfortable really comfortable!
Mules
The mules have been trendy for some seasons now and it's easy to understand why they're still trendy. They're comfortable, simple to style and they come in various different designs. They're fairly neutral in their design too, making them a perfect choice if you don't want your shoes to outshine your outfit. They're also neat, which makes them a great match with voluminous dresses and skirts. Perhaps they're not that comfortable to walk around in a full day, but perfect for running errands or attending casual parties! 
Folks! What trendy shoes spring 2020 will you be working? Let me know in the comments below! Xx