Fall might be my favorite season for shoes as I can wear all the boots! Especially high boots. Both knee-high boots or OTK boots are favorites. I also love the simplicity of Chelsea boots and how comfy they are for long walks. This article though is a trend update on some of the trendiest shoes fall 2019! What's great about this year's shoe trends, is that they're all pretty comfortable and suitable for the fall weather! Here's an article on the trendy shoes fall 2019: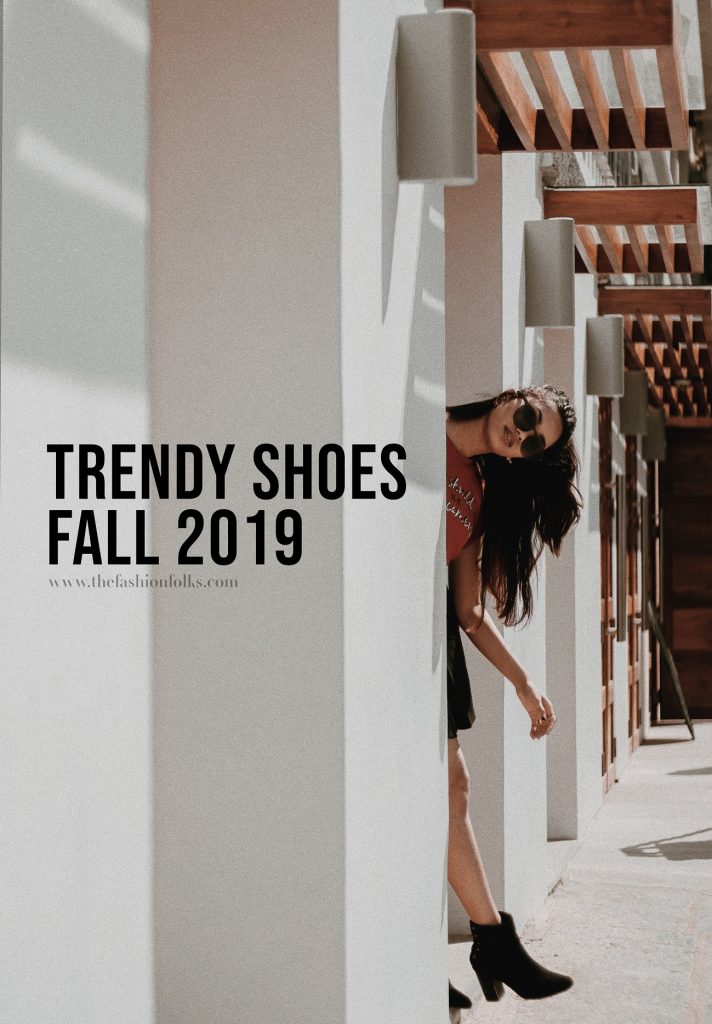 Trendy Shoes Fall 2019
Cowboy Boots
The cowboy boots are quite debated and quite the fashion statement if you ask me. They're distinct in their style and therefore not the easiest to match as they're hitting mid-calf and are often quite colorful. The cowboy boots are nevertheless trendy and are to be worn with tight jeans and midi long skirts and dresses this year! I'm not too sure about these boots from a perspective of sustainability and investment, but if you've always had a crush on them: now is the time to go for a pair!

Chunky Sneakers
I've written about the chunky sneakers in a few articles but as they're still trendy, here's another article on them! The sneakers this season should come with a thick sole and have that 90s sporty street style look. They can favorably be colorful or in a print if you want to take the trendy style one step further. White, grey, beige or black shoes are perhaps the most timeless ones and easiest to style! Sneakers in general are comfortable and a fashionable match with preppy dresses and skirts. 

Kitten Heels
In contrast to the chunky sneakers we find the kitten heels. This style of heel is petite, refined and pretty lady-like. The kitten heels are to be paired with skirts and dresses for the ultimate luxe effect. They are however a nice match with jeans and culottes too. They're perhaps not the most comfortable shoe there is, but nice for an evening out or a date night! 

High Boots
My favorite out of these shoe trends are the high boots. I love boots that are knee-length or OTK. They're my favorite fashion statement to work with skirts and dresses due to the intense contrast of the boots' heavy material (leather/suede) and the light one of the dresses. The high boots are also practical for fall weather and keeps you(r legs) warm. These shoes are pretty timeless so invest in a black, brown or grey pair! 

Loafers
Lastly, loafers are quite the hit this year. To be specific about the subject, loafers in an animal print is the trendiest style. Both snakeskin and leopard are common choices for the shoes. I think shoes in an animal print can be a chic way to add some edge to your outfit and make it more interesting. Perhaps some black leather pants with some leopard shoes to make it pop? They're comfortable too and pretty neutral in their design, so they're a great alternative when it comes to styling! Brown, black and floral patterned loafers are other common styles this year.

Folks! Do you have a favorite from these shoes fall 2019? Let me know in the comments below! Xx