I've said it before, but summer is the season for prints! Yup, if there's one time you should try wearing prints it's during summer. The combination of more lightweight clothes and prints is a good one! There are some prints that are extra trendy right now, so I've compiled a list below of trendy prints summer 2020. You can learn more about wearing prints here.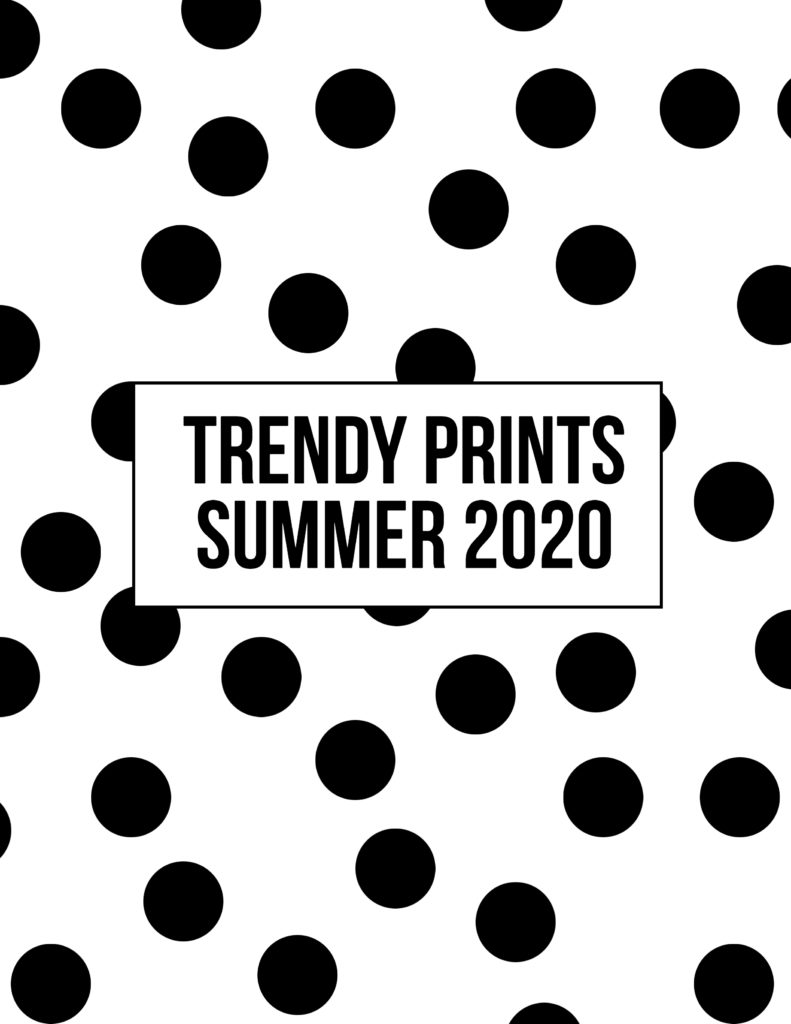 Prints Summer 2020
Leopard
Yup, you guessed it! The leopard print is definitely trendy this summer. Leo dresses, bags, shoes, blouses and so on. What's great with the leo print is that it works well with the summer colors of lavender, baby pink, baby yellow, dove blue and so on. Leopard is also chic with the more mature colors such as olive green, blush and rustic red. If you want to elevate your leo print, add some gold colored accessories and jewelries. A pair of leopard shoes will definitely make your summer dress more interesting! Leopard is also a chic match with beige, brown and black – classic and fantastic! If you want to push yourself this year, try leopard with coral or peach.
Palm Leaves
I'm a big fan of the palm leaves. I can't think of another print that embodies summer like palm leaves. Closely related to the palm leaves, we have patterns of lemon and oranges, with green leaves, that can be styled in a similar way. As palm leaves are commonly done in a green/white color combination, going for energetic colors is a good idea. You can intensify the green with more green in your outfit, or add some magenta or orange. A sunny yellow is also a chic alternative. Purple, red and blue can work but I suggest sticking to pink, orange and yellow for that tropical style! 
Polka Dots
Of course I have to mention the polka dots too, they're not going anywhere anytime soon. Polka dots for dresses, blouses, skirts and accessories have been trendy the past 2-3 years. Often in combination with some shoulder pads, voluminous pieces, ruffles and bows – all in a true 1980s mood! The polka dots are pretty preppy, which is something to keep in mind when you style them. Match them with some leather for a more balanced look or add a headband for a preppy look. Polka dots are often black/white which makes them a perfect match with anything red. A polka dot dress and red lipstick? Definitely! Polka dots can be fun to mix with other prints such as check, stripes or floral. Have a look at this guide for some styling tips! 
Folks! What are your thoughts on the trendy prints summer 2020? Let me know in the comments below! Xx