What I love about fall are the dramatic prints. They're a bit more bombastic, a bit more melancholic and often more wearable than the summer prints. The prints fall 2020 are all about the darker vibe, but with some exceptions of pastels and dove colors. It's also quite the retro mood!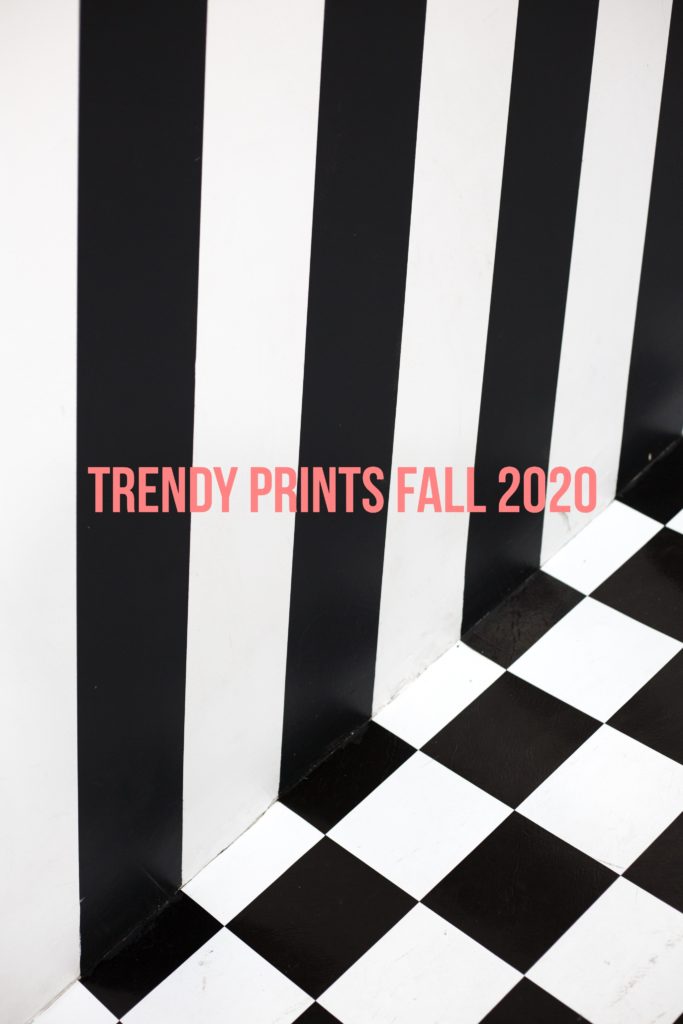 Prints Fall 2020
Buffalo Check
The buffalo check pattern has the 1990s written all over it. Such a nostalgic pattern to embrace with graphic t-shirts, jeans and sneakers. The buffalo check is definitely more street style and casual, but can be done more edgy too with some leather or patent leather. A pair of boots will also balance the casual style. The buffalo check pattern is mainly common as white/black combination or red/black combination, which can be good to keep in mind when styling too. A buffalo shirt with a darker denim skirt sounds like a fun and trendy mix for fall! 
Darker Paisley
So the 1970s are coming back with full force. One chic way of embracing the decade is to go for a paisley pattern. The paisley pattern is often done in more earthy, neutral, colors which is great from a wearability perspective. For fall in specific, darker paisley patterns will add that fall touch to your outfit. But whatever paisley you might own, you'll be good to go with some pattern. Make the look more neutral by pairing it with shades of brown or beige. Orange and olive green can also work if the paisley is more earthy and toned down. 
Classic Zebra
If the 90s and the 70s is covered, let's not forget about the 1980s. Black and white zebra stripes is crazy trendy this fall. Especially if it's done like a pant suit or just a blazer. Chic with some leather, a basic white t-shirt and some glam shoes. The b&w combination will also do with anything red. If you want to turn up the 80s volume, add some pastels or anything turquoise!
Folks! Do you have a favorite of these prints fall 2020? Let's chat in the comments below! Xx