How about an article on the trendy prints 2019? Prints are one of my favorite things with fashion. I just love the energy they add, the life, the mix of colors. Prints are a great way of elevating your wardrobe as they'll make your outfits more lively. If you're working a neutral outfit, try and add at least one patterned clothing piece to make it pop. Perhaps a leo scarf to your black outfit or some stripes to your white outfit? Anyways, learn more about prints here. The subject of today are what prints are trendy 2019!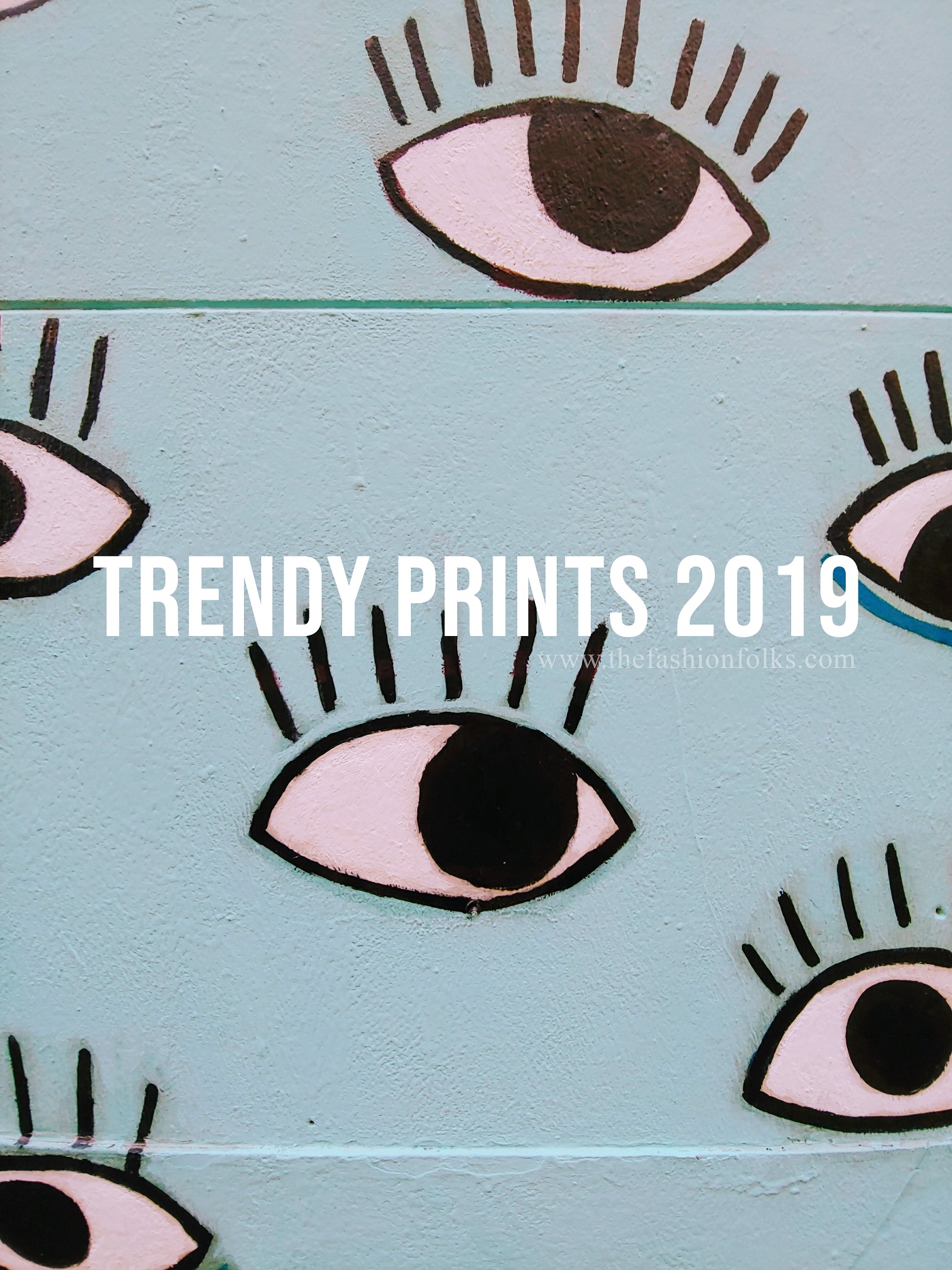 Trendy Prints 2019
Zebra Print
The zebra print is one of the most classic prints of the animal pattern. Its black and white colors are neutral and much similar to classical stripes. The zebra print this year is often done for shoes and sweaters, but also popular for coats and t-shirts. The pattern definitely has a fun 1980s vibe to it, so don't be afraid to embrace it with oversized pieces! 

Polka Dots
Another pattern of the 1980s is the polka dots. This timeless pattern is a great complement to the basic stripes and fun to match with other prints that are geometric or floral. Love the idea of going for colorful polka dots or ones that are oversized, it's a fun take on a classic pattern! Try your polka dots with pastel colors for a fun mix. Read more about the pattern here. 

Loud florals
One of my favorite prints this years are the loud florals! The florals this year should be bigger and better. Love the more classic, historic, romantic style of them. Such a pretty print for a dreamy dress or blouse. Love the idea of going for big florals for a skirt or even pants too. If the florals are more neutral, pair them with some leopard boots!

Buffalo Check
This pattern is one of the 90s, which I'm sure you're familiar with if you're millennial. The buffalo checks are a bit informal, but still fashionable and pretty easy to style. The simple, structure way of the check pattern is a stylish one to pair with other prints or graphic t-shirts. The buffalo check pattern is undoubtedly the best when done as a jacket or a shirt!

Folks! What are your thoughts on the trendy prints fall 2019? Let me know in the comments below! Xx