Folks! I talk way too little about nail colors on this site so let's change that for 2019! I know that I don't pay enough attention to my nails as much as I could and want to. But let 2019 be the year where we all pay more attention to our nails and acknowledge the (subtle) power they have. To get this going, here's an article about the trendy nail colors 2019: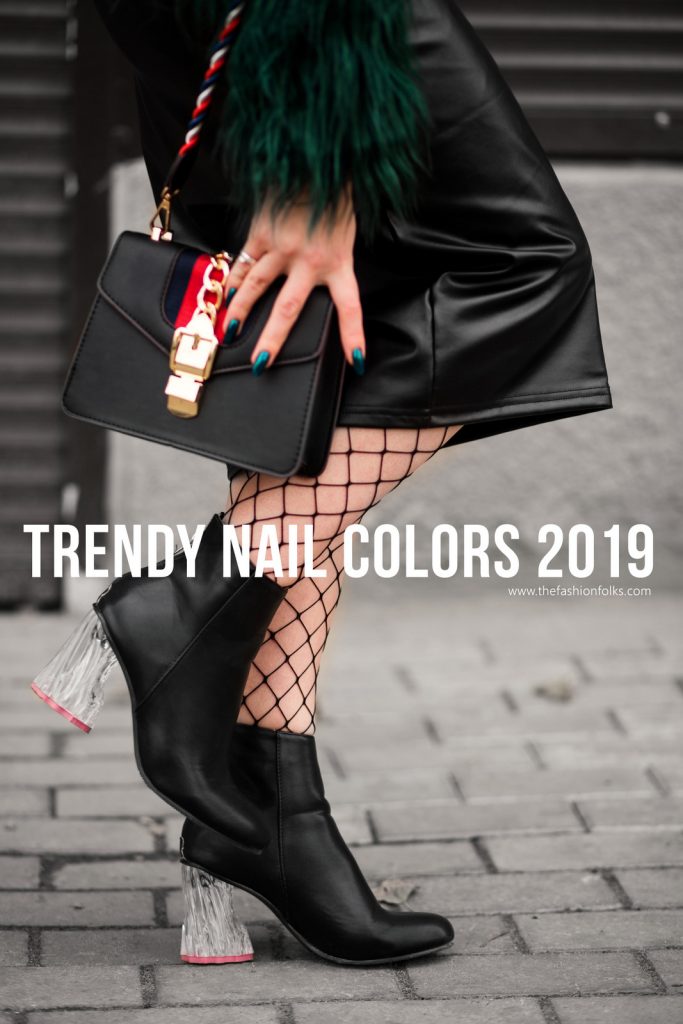 Nail Colors 2019
Lavender Pop
Lavender was a popular shade in 2018 and will be trendy this year too. I think this shade is probably one of the most exquisite ones to work for winter and spring as it goes so well with the other shades. Lavender with the other winter colors such as white, metallic grey and beige are a lovely combination and so is lavender with the spring colors such as baby blue, mint green and dusty pink.

Pale Dusty Rose
Speaking of a dusty pink, a dusty rose is a pretty one good too. It's similar to the beige colors that have been trendy but offers more warmth. I think this shade is a great alternative if you want to keep it basic yet add at least some color to your outfit. As it's pretty neutral you won't grow tired of it as quickly either.

Gothic Shades
Darker shades for your nails are also a trendy alternative this year. I'm talking oxblood, deep purple and forest green but also classic black, grey and brown. These darker shades adds a good intensity to your nail game and can favorably be done with more bright outfits of pastels or other basic colors. If you're wearing a lot of beige and grey, an oxblood red will give the look a good contrast yet remain pretty basic. Don't forget to match and play with the colors of your rings and bracelets! It's a detail but a fun one!

Coral Color
The coral color is the color of the year! That's why it's of course a trendy choice for 2019. This pinkish/orange shade adds a lot of energy which is why it works well during spring and summer. It has a tropical vibe to it so it's chic to match with navy, tropical green and grey. Love this color with white too as it makes up for a crispy contrast. Perfect to add summer to your winter outfits!

Folks! What trendy nail colors 2019 will you be working? Let me know in the comments! Xx