I normally don't write that much about hairstyles, as changing the hair is something people rarely do drastically.  But anyways, I thought it could be fun to talk about two trendy hairstyles this fall and also a more casual one! Maybe you're up for a change in 2020 or you just like the dose of inspiration, who knows, but here's an article on trendy hairstyles fall 2019!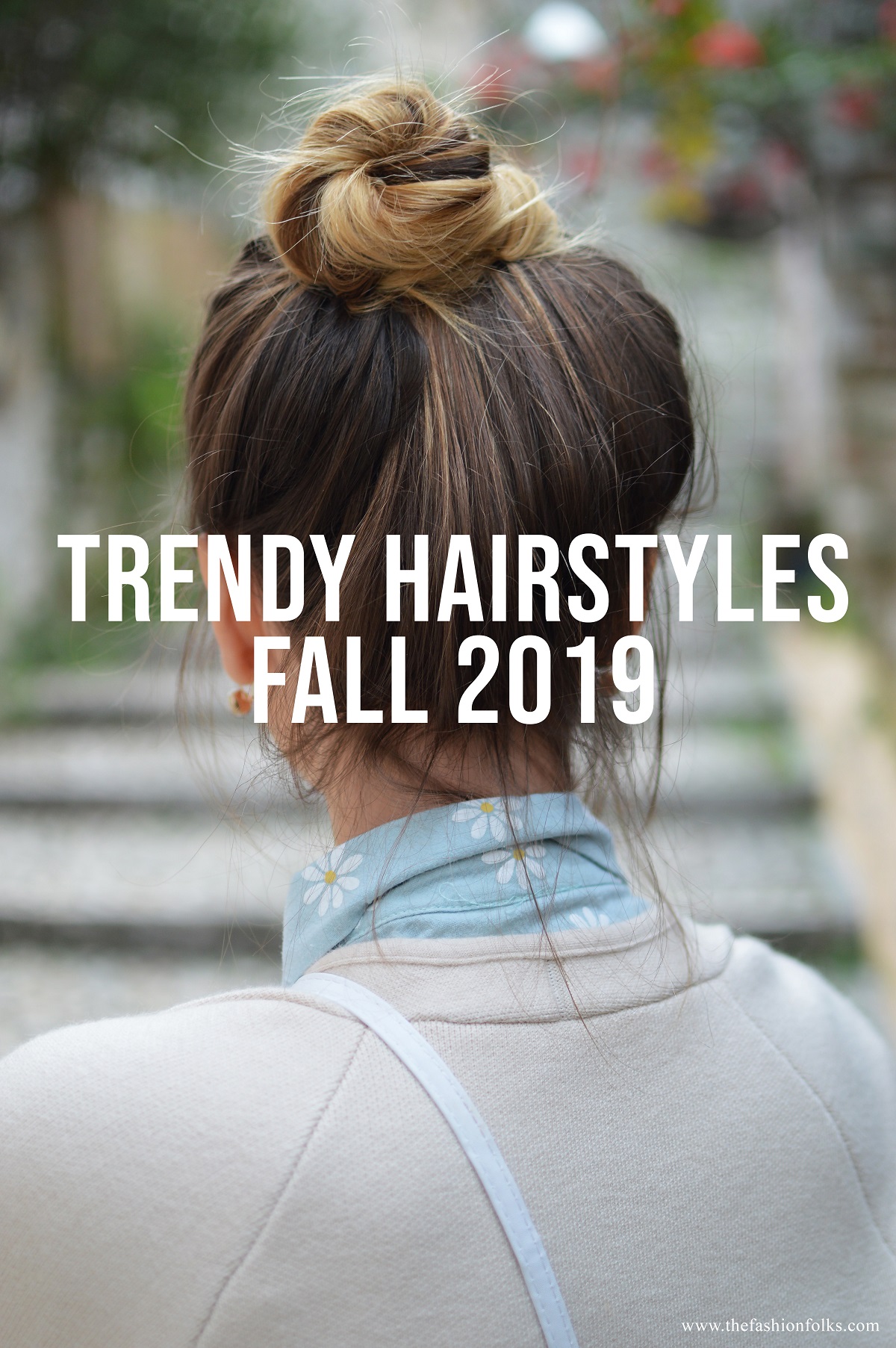 Trendy Hairstyles Fall 2019
The Bob
One of the most trendy hairstyles this year, and probably last year too, is the bob. This iconic 1920s' haircut is back in style and by all rights. The bob is edgy and full of attitude when done a bit shorter and with a straight look. Perfect if you want to frame your face more intensely. A bob can also be done a bit longer and with curls or softer waves, which gives a perfect casual chic look. What I like about the bob is that it's fairly easy to maintain and a perfect style if you want to make a drastic change.

Curtain Bangs
The second really trendy hairstyle is the curtain bangs. I feel like there's something that happens to people every time fall arrives, as every other seem to be wanting to cut bangs (me me me!), but it's undoubtedly entertaining. This year though, the more soft style of bangs have been trendy. The curtain bangs are a great alternative if you want to channel the 1960s' Brigitte Bardot look but also if you're unsure about a full, sharp, bang cut. The curtain bangs are stylish to do with some softer curls or with half of your hair up. As with all styles of bangs, they often need to be dried and styled in the right way, but the result is definitely worth it! You can start by cutting a longer bang and if you like it, cut a bit more!

Hair Accessories
If you don't want to cut your hair, one way you can make your hair more exciting is to follow the trend of hair accessories. This trend has exploded completely the past year and rightfully so. The hair accessories of barrettes, headbands and scarves tends to make the outfit more interesting. Choose barrettes in a popping style to be extra trendy. Perhaps with pearls, a symbol or anything metallic. The scarves can favorably be silky and done in an animal pattern. Also love the idea of choosing hair accessories in fall colors such as mustard yellow, plum, forest green and navy blue. Great way to match your outfits! The accessories also helps keeping your hair in place and I never say no to a multifunctional trend!

Folks! Do you wanna try any of these trendy hairstyles fall 2019? Let me know in the comments below!