Folks! Let's not forget about the trendy hair accessories spring 2022! Adding one or two accessories to your hair is a great way of making your outfit more detailed and interesting. Read more about how to work the trendy hair accessories this season below: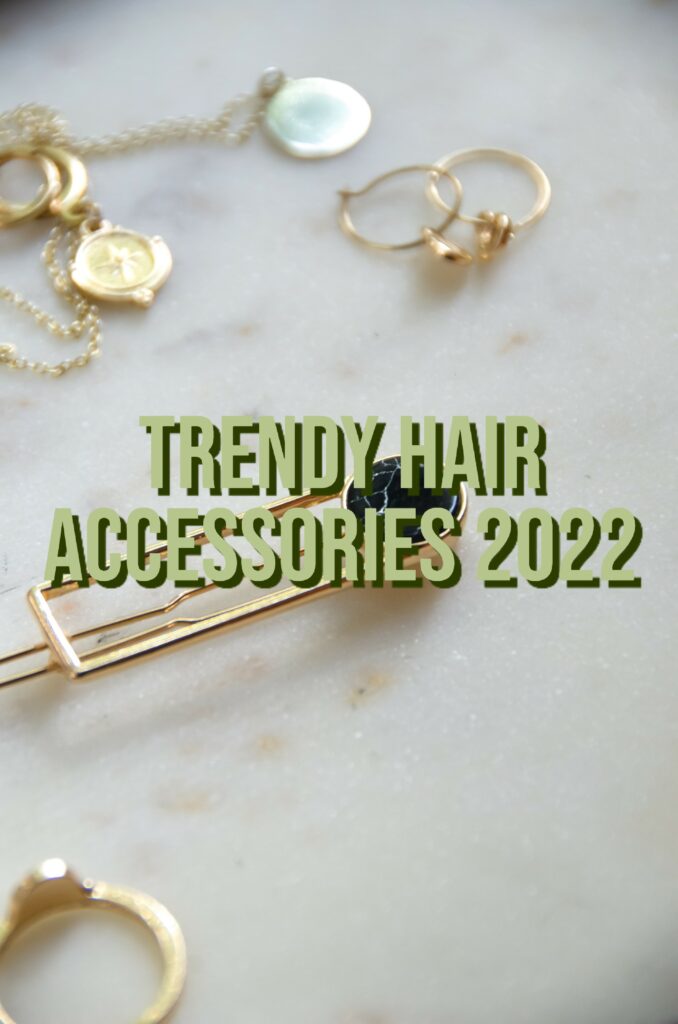 Statement Scrunchie
A must this year is to work a statement scrunchie! I'm talking about scrunchies that are patterned, colorful or done in a fun material. I think it's really cute to match your scrunchie with your outfit or your accessories, one way or another. You can also make your scrunchies more statement by doing your hair with a neutral hair tie first and then add the scrunchie on top. By doing so, you'll keep the volume of the scrunchie intact.
The Hair Clip
The hair clip is also a big one this year. Perfect if you need to get your hair out of the way quickly, but also want to embrace that 90s' elegance. Go for a hair clip in a color that's close to your hair for a minimalist look, or choose a hair clip in a statement color for a chic wow-effect.
The Scarf
Adding a patterned or colorful scarf to your hairdo is also a must this year! It's been popular to do them with braids, or around a bun for a fun detailed look. You can also use it instead of a headband! Perfect if you want to match your outfit, but you don't have a hairband that suits.
Folks! What are your best trendy hair accessories Spring 2022? Let's chat in the comments below! Xx