Folks! I took some days off to enjoy the spring weather and recharge. Hope you did the same this long weekend. Anyway, hair accessories are a big thing 2021! I wrote a lot about them last year, but new year and new ways to style them – or just kind of. Here are the trendy hair accessories 2021: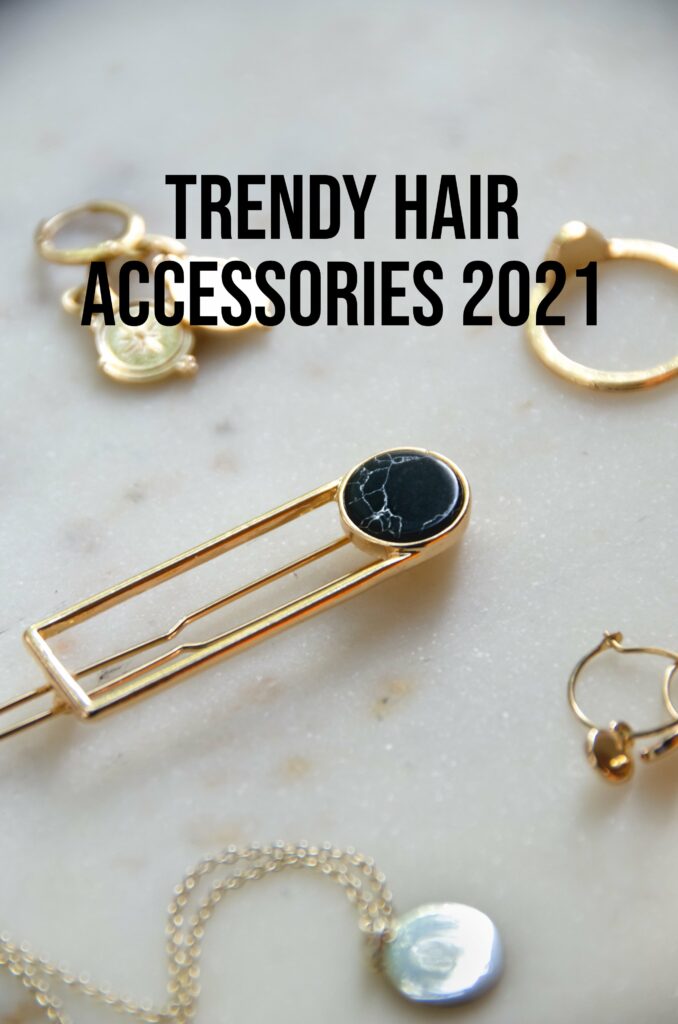 Hair Accessories 2021
Alice Headbands
One of the biggest trends last year (and this year) are the Alice headbands! This padded style of headbands adds that voluminous, preppy, vibe to any outfit. They're commonly done in basics such as beige, black and white; but pastel colors are also common. I'd say they're either done in a silky material or in velvet. Embellished versions are also popular. If you don't like the Alice headbands, you can of course go for a regular style!
Embellished Barrettes
The barrettes aren't going anywhere anytime soon either. They're popular to do embellished, often with pearls in focus! Barrettes done as words or names are also fairly popular, as well as patterned ones. I've been spotting a lot of leopard barrettes lately! What's great about this trend is that it's also functional, keeping your hair in place and everything!
Pastel Berets
If you're more about the hat life, the pastel berets might be something for you! This trend is adorable if you ask me. Berets themselves are really cute, and the pastels are also a hit! These two in combination adds that refined, sophisticated, style; but with the playful twist of the bright colors. If you own a pastel beret, it's a must to match it with your top or dress. Nothing like being too matchy matchy this year!
Folks! What are your thoughts on these hair accessories 2021? Let me know in the comments below! Xx