What is a summer of life if not what lies within the details? Summer fashion excels with its contrasting details and clashes of materials, so I've compiled some trendy details summer 2017! Chic materials, current trends and style ideas that never grows old.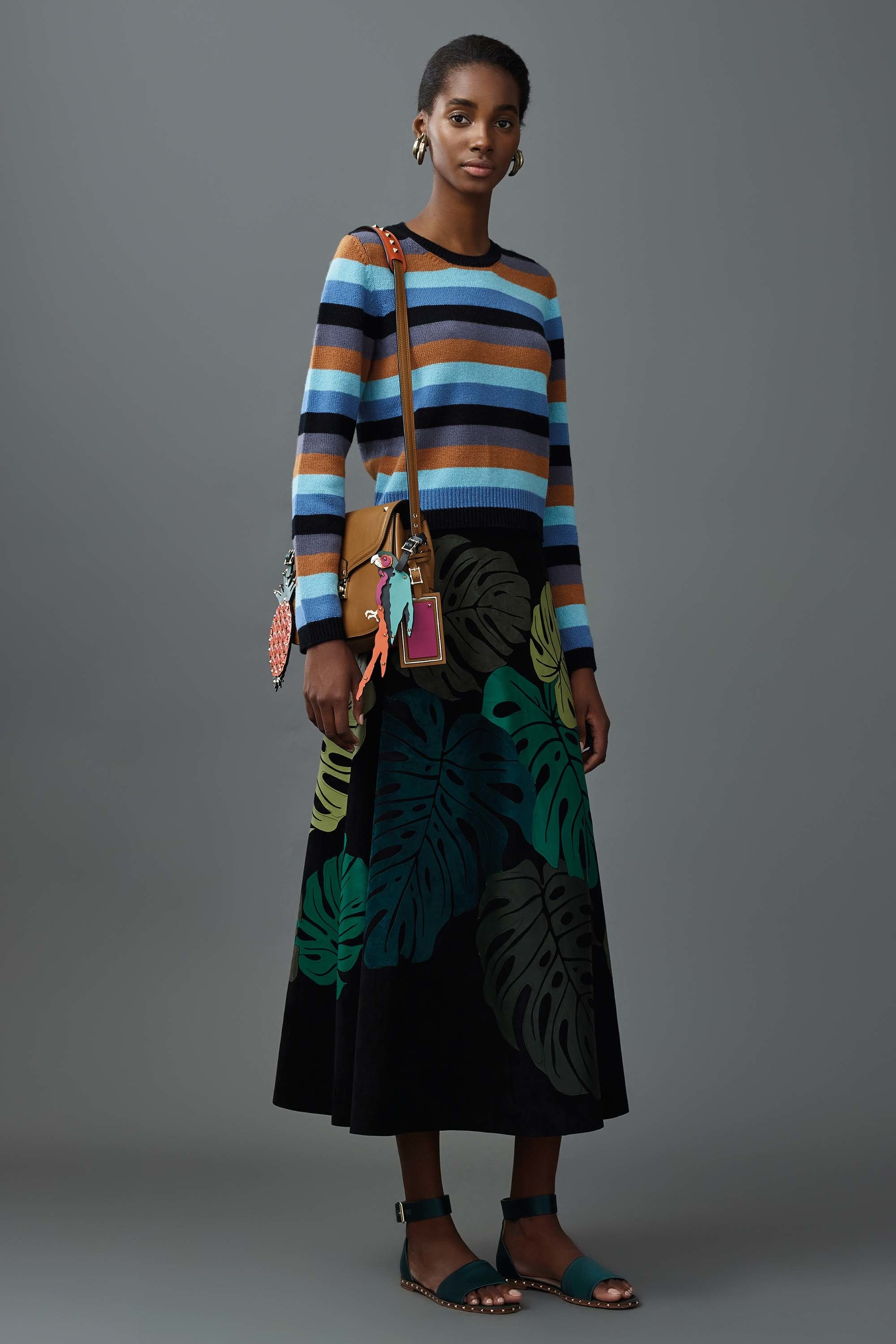 Courtsey of Valentino (resort 2017)
Patent Leather And Denim
Patent leather has yet to grow as a trend  (it'll probably hit big during fall, let's make it happen), before that though, there are ways you can work the material of statement though it's not a practical choice for summer. How? By accessories! Accessories are something you'll work nevertheless so why not do them in patent leather? Going for a chic pair of boots in patent leather and contrast them to your denim shorts or skirt.  The match is striking!
Tropical and straw
Not everyone's summer consist of tropical islands and vacations. But that's not an excuse for not bringing the summer vibe to you. Do a tropical print as in palm leaves or a floral one and add straw accessories. The combo is ultimate when going for that classic summer vibe! Straw accessories are going more and more popular too, so you'll stay on the trendy side undoubtedly. Not to forget, straw to anything blue/white striped is fashion magic!
Midi length and high shoes
There are plenty of style options on colder summer days. They are after all another version of spring weather (or fall weather if you so may). A really chic combo that is for the fashion bold is to do a midi length (culottes, skirt or dress is your choice) and pair with knee-high shoes! Preferably shoes that shows some skin as in lace up or gladiator sandals. It creates a bit of an over the top feeling but in a fun way.  Regular OTK boots are fun too as they work as tights or pants!
Socks and Shoes
So this trend has been around for quite some time now, but I still think it has a lot left to give. The trend is ultimate when your new shoes are uncomfortable as socks softens the friction. Do your flats or sandals and cute socks in a contrasting color or style. Easy as that!
Pink and yellow (or anything)
This trend never really happened. It was mainly the designers and fashion brands that thought it was a good idea (and me perhaps). I still think pink is a genius alternative to start with as base when you want to mix different colors. Pink with red is a classic, pink and yellow is a bold one and pink and blue is a matter of style!
Folks! What trendy details summer 2017 are you weeeerking? Let me know in the comments!