As much as I love talking about trends in general, I also love getting nerdy and talk about trendy details. What's great with trendy details is that they're often easier to try than full outfits. With that said though, they're not always the most sustainable ones, which means that if you don't own any of the things mentioned below, ask yourself if it's something you really want or if you're going to sit this one out. Here's some trendy details fall 2020: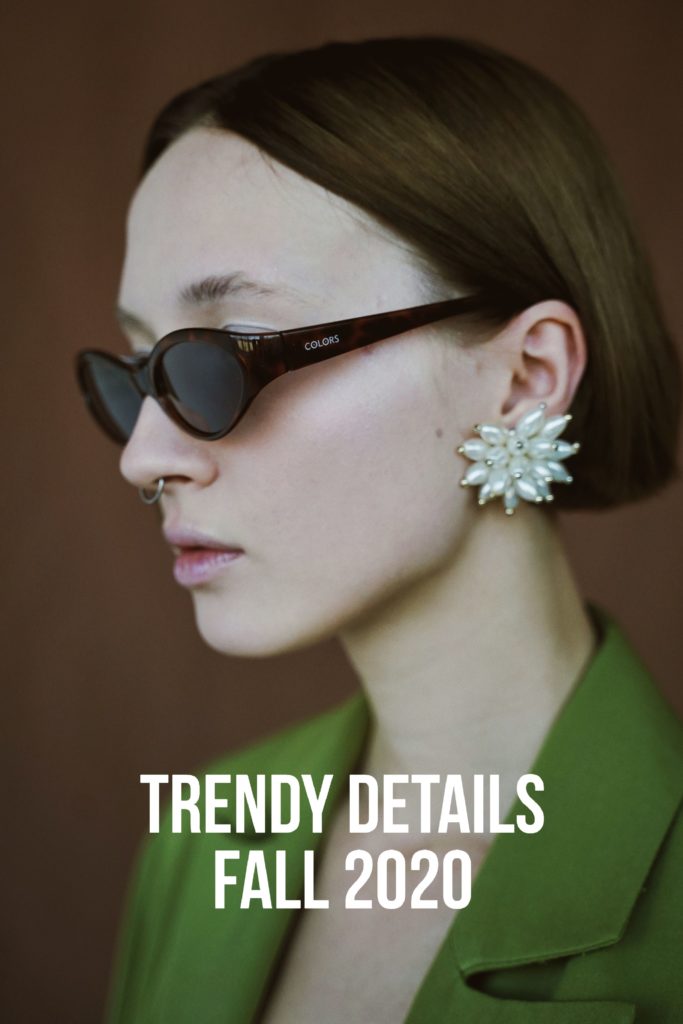 Details Fall 2020
Buttoned Cardigans
A trendy detail I talked a bit about last year is to button your cardigan. This works well if your cardigan is shorter, as it can function as a top when buttoned. You can also button your cardigan and tuck it in! Chic to wear a blouse under or a shirt, perfect opportunity to get your layering game on!
Pastel Bags
A really sweet trend that's been popular the past seasons is the pastel bag. Especially bags that are done in a cross body or baguette style have been popular to do in pastel shades. Lavender, baby yellow, mint blue, green, pink – you name it! What's cute about the pastel bags is that they're superb if you want to add a splash of color to your outfit without going crazy with it! 
High-Waisted Mom Jeans
So mom jeans have been super trendy for a while now and especially when done high-waisted. It's been popular to work the high-waisted mom jeans with tucked in t-shirts, crop tops and delicate blouses. Chic to work with a pair of sneakers or boots for some contrast! 
Semi-transparent Sunglasses
Sunglasses with a semi-transparent glass are also trending this fall. Especially if they're a bit tinted, such as yellow, orange or pink. This trend is not that sustainable and very 90s. At the same time, interesting if you want to mix up your regular sunglasses game!
Gold Jewellery
Gold earrings, bracelets and necklaces are everywhere right now. You might think that gold is always popular for jewellery, and so is surely the case, but right now it's about classic, timeless, pieces. Especially gold hoop earrings in various sizes, gold necklaces that are layered and bracelets. Gorgeous if you want to embrace something timeless and glam! 
Folks! Do you have a favorite of these trendy details fall 2020? Let me know in the comments below! Xx