Nothing like staying warm and fashionable these cold winter days! My favorite way of staying warm, which I've talked about before, is to focus on trendy details to make the outfit more fashionable. That is, dress warm as usual and then add some fun parts to make it more interesting. You can also keep it chic from the beginning and choose pieces that are warm and fashionable in combination. I'd even say that many of the trendy pieces right now are quite classic, and I wouldn't be surprised if you already own these items I've listed below. Folks? Here's some trendy fashion details fall 2019: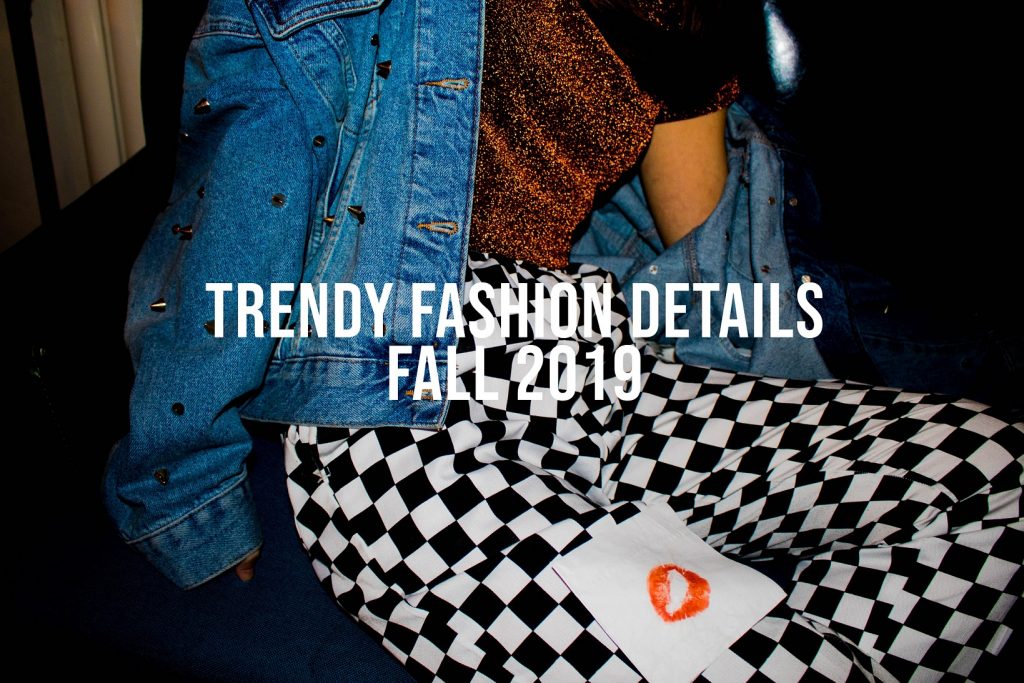 Trendy Fashion Details Fall 2019
Buttoned Cardigans
Cardigans are such a great clothing piece on so many levels. They're great for staying warm, layering and also framing the outfit. The cardigan is also probably one of the most common wardrobe staples, which makes the trend a great one to try. Because this year, according to the world of fashion, we should button our cardigans and kind of turn them into sweaters! The buttons will work as a fun fashion statement. I'm a big fan of tucking the cardigan in and making the outfit more structured. Perhaps with a high waisted midi skirt or a pair of leather pants?

Statement Bag
As many of you already know, the statement bag (more precisely: the baguette bag) is a must this season. I don't think you need to buy a new bag, but ask your mom/aunts/anyone older in your family that might have followed the trend when it was huge during the 90s/early 00s. Perhaps you have a bag like that yourself in the closet? If not, have a look in your closest second hand shop, or why not just wing the most artsy bag you have at home? The idea is to let your bag be the star of the outfit, nevertheless! Read more about the statement bags here.

Puffy Jackets
The puffy jackets were really popular last season and they're going strong this year too. They are more or less timeless, so it's not too weird that they're as popular as they are. The puffy jackets are a must if you get cold easily. Choose a black, grey, brown or white one if you want to keep it neutral. Blue, forest green and red ones can also be fun alternatives. Love when the puffy jackets are a bit oversized so you can wear some layers under, or just for the sake of its coziness. A matching belt to go with your puffy jacket is also a great idea! 

Black Boots
The black boots are a must in every wardrobe and especially so this winter! The boots are neutral, often comfy and easy to match with whatever you're wearing. The black boots this winter are perhaps a bit more statement than normal, they're popular with a more pointy or squared front. Doing them in patent leather is also quite the trendy statement. Wearing your black boots with leather pants is really chic, but also with your jeans and layering with a skirt/dress!

Folks! Do you have a favorite of these trendy details fall 2019? Let me know in the comments below! Xx