Folks! I wrote about trends in this article, but what about the trendy details 2022? Well, details are definitely in focus this year and fashion is moving towards a "more is more" mindset. I welcome this change of course. It's creative to clash colors, mix prints and go for statement details. Here are some of the trendy details 2022.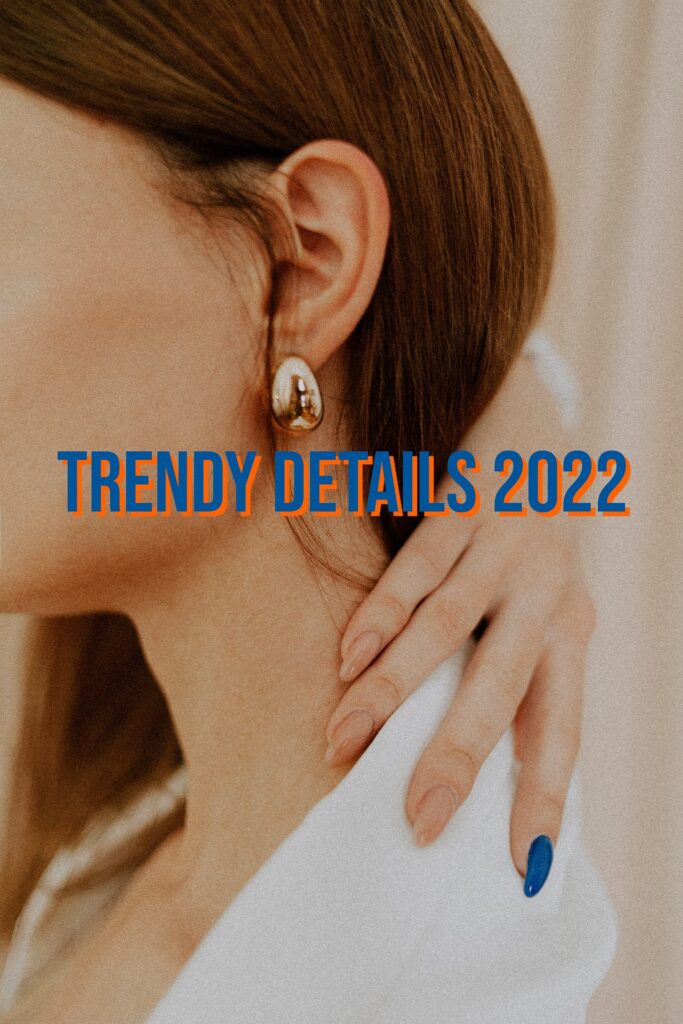 Trendy Details 2022
Faux Fur Bags
Maybe you've already noticed it, but the faux fur bags are growing in popularity. Mainly tote bags and crossbody bags are done in the faux fur style, often in black or an early 00s color like orange, purple or pink. The faux fur bag is perfect with a denim jacket or anything leather for a fun material contrast.
Statement Hats
Hats are also a major detail this year. Not only the classic beanie, but bucket hats and berets too. The bucker hats gained popularity when the late 90s/early 00s fashion emerged and aren't going anywhere anytime soon. The beret is a timeless fashion piece but is extra popular this year, perhaps due to the cottagecore trend. Berets done in pastels are a major hit. 
Plastic Accessories
As the 90s/00s are dominating fashion right now, of course plastic jewellery and accessories are trending right now. Sunglasses and bags are commonly done in plastic or with plastic details. Also rings done in plastic and bright colors such as orange and purple are popular, as well as chain necklaces done in plastic. This adds a playful vibe to any outfit, giving that Barbie/street style look. Perhaps this trend isn't too sustainable, so feel free to sit this one out.
Knitted Vest
Yes, maybe the knitted vest is more of a clothing, but surely it counts as a detail too? The knitted vest is immensely popular in 2022. It's all about layering it up with a t-shirt or shirt under. Knitted vests are fairly easy to find second hand too, so why not have a look there if you want to try this trend? Vests done in bright colors are also popular, but also a bit oversized in neutral styles are popular. 
Folks! What are your best trendy details 2022? Let's chat in the comments below! Xx