First of all, we're just gonna ignore you all that are still having faith in summer (sorry though), and talk more about fall. Secondly, we talked about refreshing your style for fall last week. And a part of refreshing the style includes refreshing the wardrobe, but as always, there are some trends that sticks around for a bit longer. Now we don't state that one should toss all the other non-trendy clothes, we're more enhancing what will keep you extra trendy this year for fall! Here are our trendy clothes to keep for fall:
Statement Sleeves
In fact, we probably haven't seen the peak of the statement sleeves yet. And we're too happy about it frankly speaking. We love the development of bell sleeves and who knows, we might see the return of ham sleeves too!  As the extra fabric can look a bit heavy, be sure to balance it out properly. We'd do tops with statement sleeves with both defined jeans as well as bootcut or 70s. 
Turtleneck
We love the cozy fashion of fall and working a fashionable turtleneck is just another excuse of going even more cozy. The piece have been around for a few seasons now, but is a safe fashion choice this fall too. An oversized turtleneck and a cup of tea on a rainy day and we're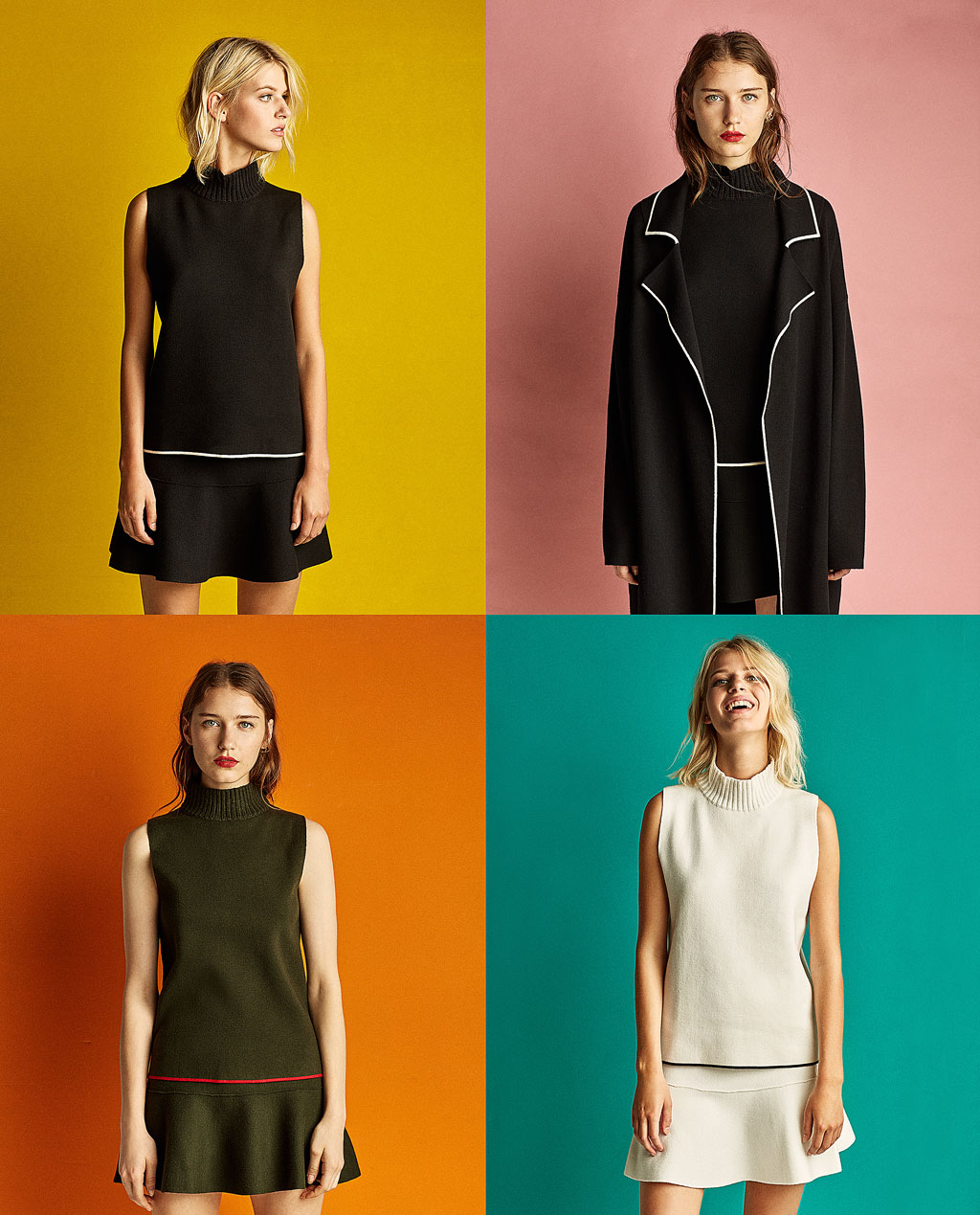 happy! The turtleneck is perfect for a layered look and we love it with both coats, denim jackets and shearling jackets! See some inspo from Zara to the right!
Slip Dress
Perhaps not a fall piece, but folks, the slip dress is hanging around this fall too. Do it over a turtleneck or invest in one that's knitted and you'll be able to work it for colder days too. We love the idea of doing layers with a slip dress as well as working it with contrasting tights! The limit is in your mind really. 
Bomber Jacket
We're not sure if they've ever been out of fashion, but they are however bigger than biggest  this fall. You'll get extra fashion points if you pick one in floral pattern, or why not one with patches? Another crazy idea is to do one in velvet, two trends in one piece! Keep the edge this fall with the bomber jacket! And if you want to balance it, match it with softer fabrics such as velvet or a knitted piece. 
Culottes
Another piece that might not be the best for colder days are the culottes! The flowy fabrics of the pants are extra fun to do with layers on the top, and we don't mind the sharp contrast between culottes and chelsea boots (or ankle boots). Go for the culottes folks!
Folks, anything to add to the list? Comment on what your  trendy clothes to keep for fall are!