Folks! Let's talk a bit about accessories summer 2023, because I don't think they've ever been more relevant? The current craze of the 90s and 00s' fashion has led to an overload of accessories, with all those nostalgic pieces being back in style. I'm talking bucket hats, frameless sunglasses, butterfly hair clips and vibrant mini bags. Here are three trendy details to love today!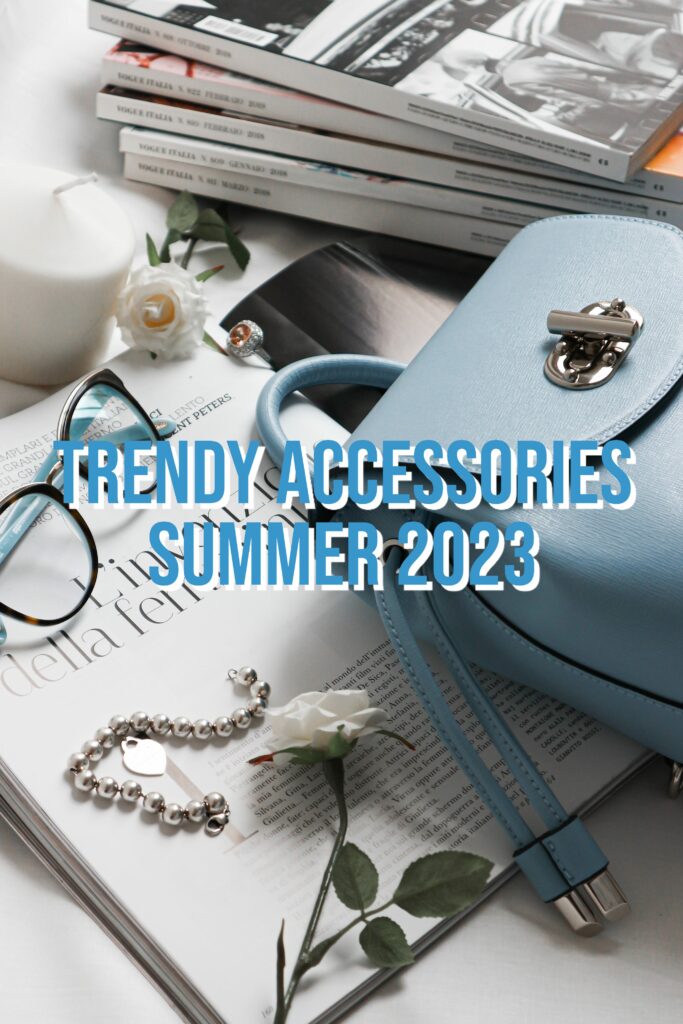 Trendy Accessories Summer 2023
Barbie Shoes
I don't have a better word for describing these style of shoes than Barbie shoes (which is quite fitting considering the release of the Barbie movie in July). They come in different shapes and styles but have in common: the heel and the popping color. A big bonus if there's something metallic, sparkling or embellished with the shoes. I know they are maybe the most fitting for a night out, but challenge yourself and work it with the LBD or a matching dress. This might sound contradicting, but hot pink shoes are not as intimidating if you wear them with a hot pink dress!
Colorful Hair Accessories
Scrunchies, hair barrettes and headbands have all been in the spotlight for a few years now. This time, á la the 90s style, they are supposed to be done in popping colors such as hot pink, lime green or an azure blue. Even hair clips done in the shape of flowers or butterflies are popular now and commonly paired with other 90s elements such as silk dress, or a t-shirt and flared jeans and the mini bag. I think, out of all these trends, if there's one you want to try it should be this one. Colorful hair accessories are fairly easy to find, they're not expensive and in case you don't like them you can still use them at home!
Mini Bags
And let's talk about the mini bags! They emerged a few seasons ago, with the baguette bag making a big comeback. Ever since, the fashion houses have relaunched their most popular bags from the 90s/00s. I'd say these are especially big in the fashion influencer community but also for millennials! The younger generation seems to love this it-style of bags and pair it often with typical 90s' clothes. They are maybe not the most practical version of a bag that exist, but can be a nice change up. Perfect if your mini bag has the option to attach a strap and turn it into a cross body bag!
Folks! What are your best trendy accessories summer 2023? Let me know in the comments below! XX