As fall is the season of dressing warm, one simple way of making your outfit more fashionable is to focus on the accessories. If you have a warm base, it's easy to add a few details to make the outfit pop more. So here's an article on 5 trendy accessories fall 2019. I've talked about many of them before, so make sure to check out the links for more inspiration!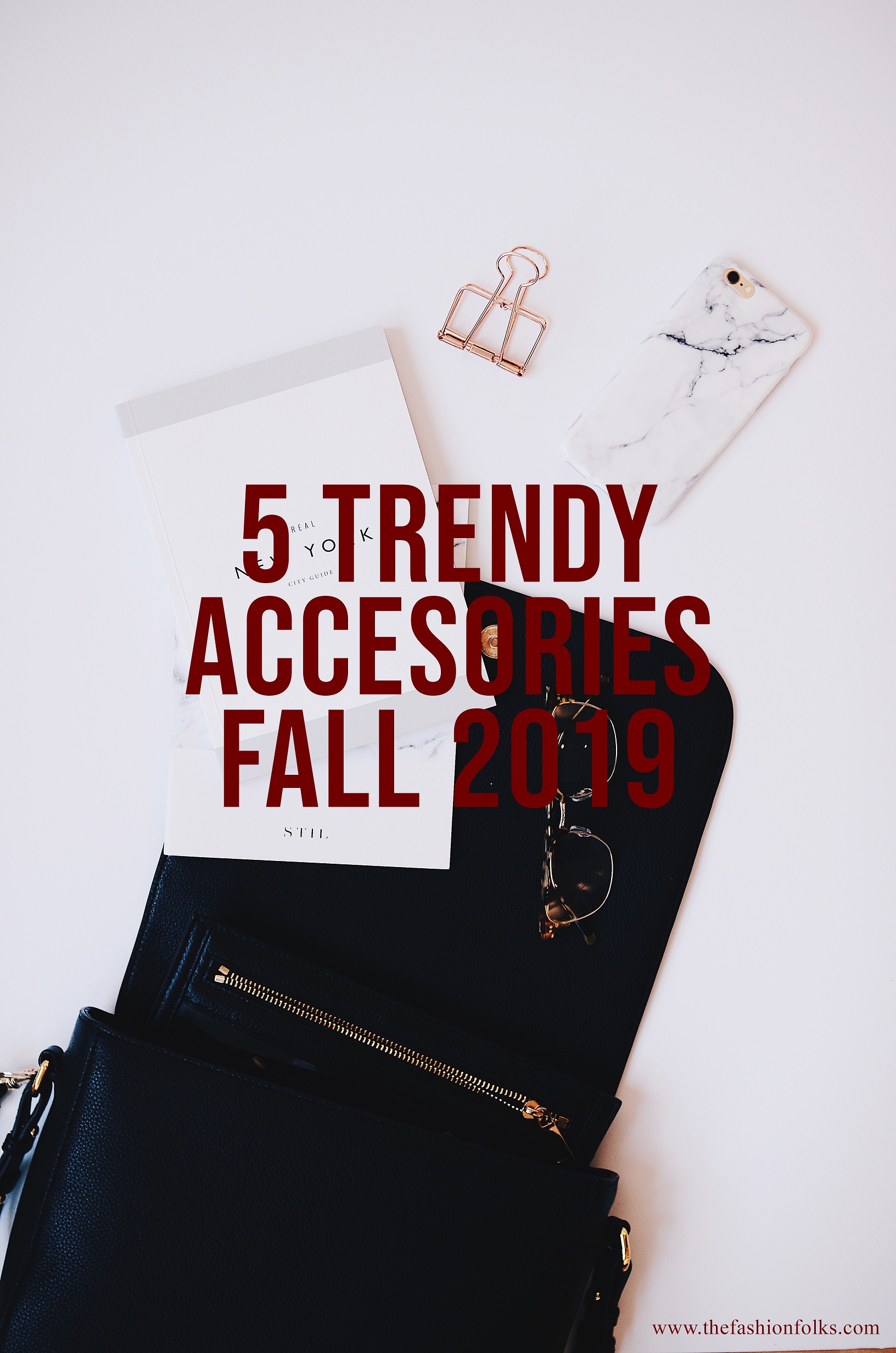 Accessories Fall 2019
Hair Barrettes
Without a doubt one of the most hyped accessories 2019, but with all right – it's terribly chic! A hair barrette will keep your hair in place but also make it more glam. A hair scarf, beanie or headband will also add a fashionable touch yet keep it functional. I've written about it in this article, but also this one and this one. Make sure to invest in one for Christmas, as this is indeed the season to be jolly and bright (+ glam and fashionable ;))!

Brooches
In contrast to the trendy hair barrettes, the brooches perhaps feels a bit more timeless.They add a glam touch to any coat and are chic to pin with your scarf. Choose a brooch in a shape/style you like and you'll have a go-to staple for years. The brooches can definitely be seen as a more glam version of patches, that were trendy a few years ago! A floral brooch or one with in an animal shape that's more timeless and chic. 

Oversized Belts
If you like chunky coats you know that sometimes it's nice to style them in a more structured way. One way to do it, is to add a belt. Especially if the belt is a bit oversized, you have a good chance at structuring the coat in a favorable way. A belt by the waist will make the silhouette more dynamic and by doing so, make the outfit more interesting. I also like the idea of doing your blazer with a belt, to give the classic clothing piece a new look! 

Berets
I don't know if an item has been more romanticized than the beret? You know the image of wearing a beret, walking around in Paris during fall and eating croissants? Well, definitely here for that! Anyways, going for the beret for fall is a must if you want to embrace that cinematic feeling. A black, red, white or brown one are all classic and trendy alternatives.  It's quite the trendy element in an outfit with a turtleneck and a blazer atm as well, so don't be afraid to try that outfit! 

Statement Bags
I wrote about the oversized tote bags in this article but also mentioned that bags in general are trending. Whether you're working the baguette bag or the tote bag, it ought to be a stylish outfit! I have to say though that if you're gonna buy a new bag this season, invest in a timeless one. Try grey, brown, red, plum, green or navy if you want a classic one yet not choose a black or white color! There are some styles right now that perhaps are not done in the most timeless design, such as the mini bags or the baguette bags!

Folks! Are you working any of these trendy accessories fall 2019? Let me know in the comments below! Xx