If you speak in general terms, trends are something temporary whilst classic pieces are what lasts. Adding some trendy pieces to your wardrobe though is a simple way of elevating your style and expand your comfort zone. However, reaching for trendy pieces always comes with the risk of only using the clothing pieces a few times and then ignore them when they go out of style. This pattern of consumption is problematic from several perspectives, especially concerning sustainability and the environment. So, to get to the point, I thought I'd share some thoughts on what trends to invest in 2018. You are of course free to buy whatever you want, but here's an indication of what will stay!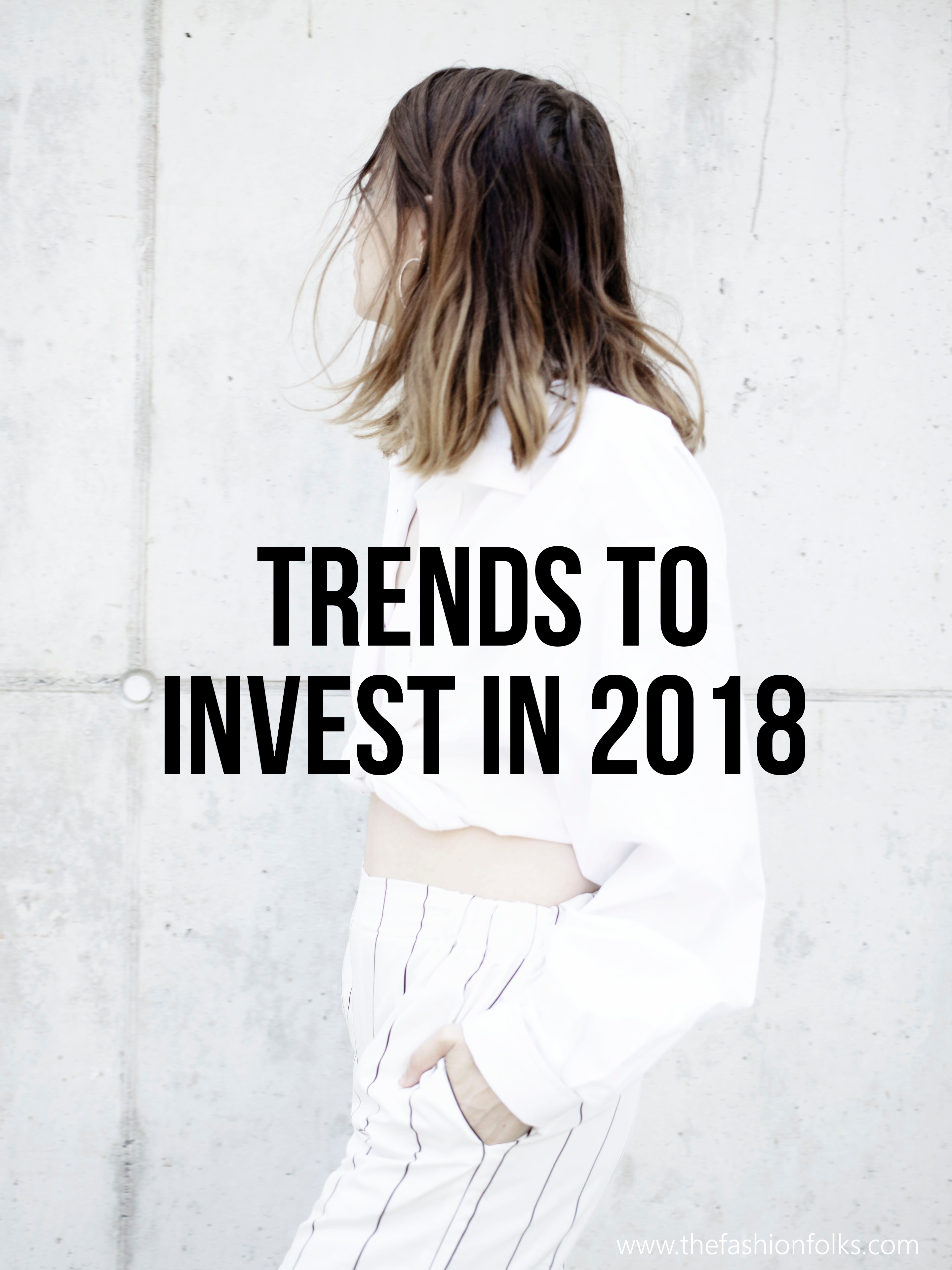 Photo by Sylvie Tittel on Unsplash
Trends To Invest In 2018
Leopard Print
The leopard print is a classic one, but also one that exists in the periphery of the most classic fashion items. I'd say that there are only a few items of the leopard print that are timeless, which are: shoes, scarves and bags. Other more specific clothing pieces in a leo print are more trend sensitive. As for the moment the leopard print works in quite a lot of different contexts, like in a true 1980s style with oversized shoulder pads, but also mixed with other prints in the same clothing piece. If you want to invest in a piece with a leo print, I suggest that you choose it for accessories or make sure that the clothing piece is neutral in its style. Like a defined dress or a simple loose tee.
Check Pattern
The check pattern is another print that's been going back and forth the trendy life and the forgotten one. I dare to state though that the check pattern is rather timeless with the often neutral colors of grey, beige and green – which means that it's one that you can have in your wardrobe for years. Especially if you choose clothing pieces that are in line with the more preppy style of the check pattern, like an A-line dress sans details, a pair of cigarette pants or a classic blazer. I know that more colorful versions of this pattern, like with yellow (á la Clueless) or orange, blue, etc, are popping up – but if you want to invest, you're more safe to choose the neutral style of the pattern.
Midi Length
The midi lengths were for long considered to be out of style (especially when everyone worked the maxi length), but it's been around for a few seasons now and I think it will stay even longer. That means that you're safe to invest in midi skirts, culottes, cigarette pants, midi dresses and other clothing pieces that are hitting the calves. Just make sure that you choose the length in a print/color that's not too trend sensitive and I'm sure you'll have a new wardrobe staple to rely on!
Chunky Sweaters
The chunky sweaters have also found their way back in the spotlight (probably thanks to the 1980s oversized style) and I think they're here to stay! The chunky sweaters the pasts seasons have often been done in a colorful style, with overdimensioned sleeves and with a turtleneck.  Though this style of the clothing piece is full of statements, a knitted sweater IS a knitted sweater after all = you can't get it that wrong. So if you're looking for a sweater for colder fall days, you have an investment that's waiting for you in the chunky sweaters. Choose though a color that you really like or one that's more timeless if you want to make sure that you won't grow tired of it!
Folks! What are your thoughts on trends to invest in 2018? Do you agree with this list or not? Let's chat in the comments! Xx