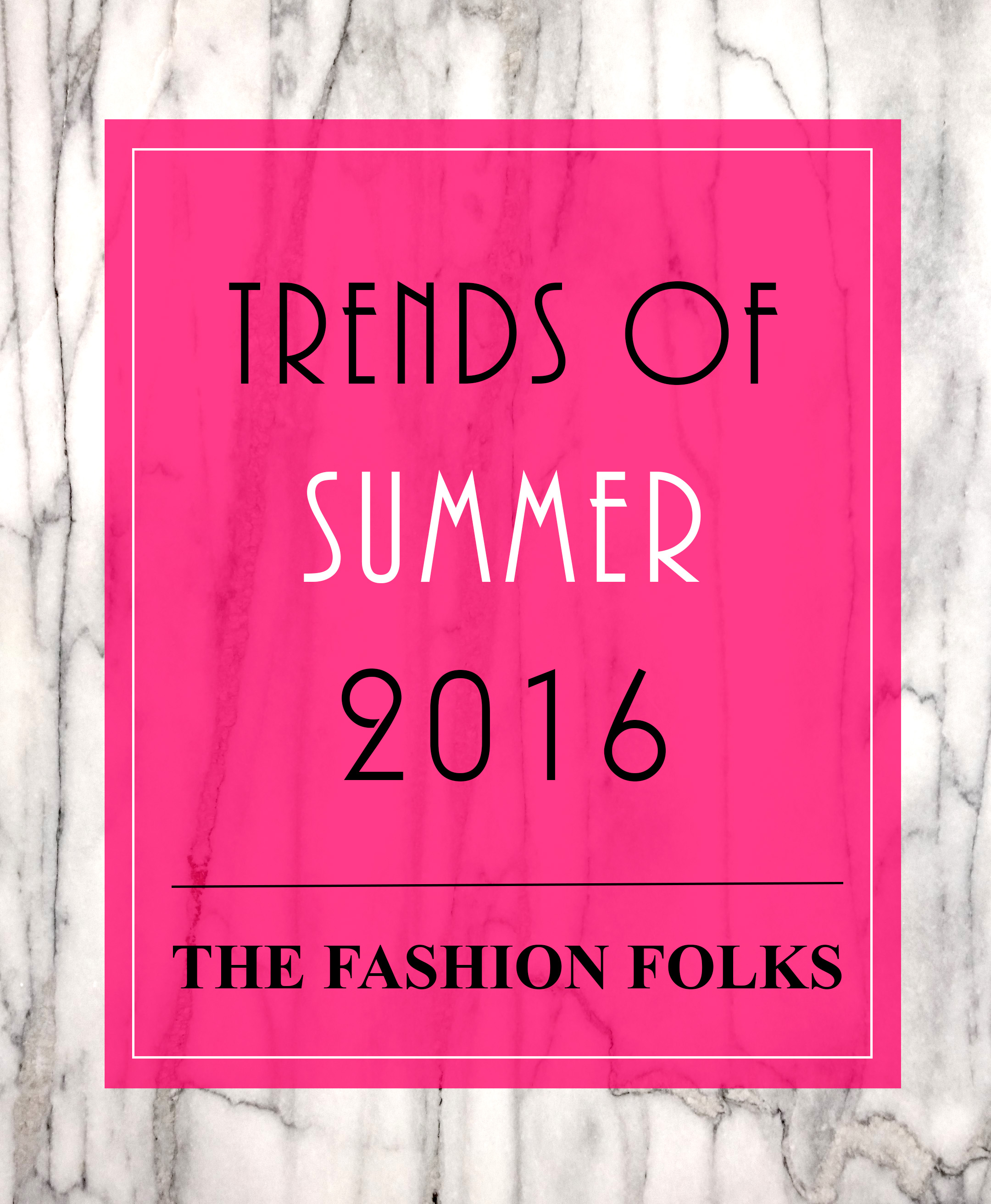 And summer 2016 is kind of a wrap on Thursday (not kind of though, it's a fact). And September is here, fashion weeks are coming and the holidays will be here in an instant (don't worry though, we won't buzz about them yet!). But as we're entering a new season, we're leaving an old one behind. And it's so easy to always talk about things that are up and coming when running a fashion and beauty site. But what about the wrap ups? Well, here's our compilation of the trends of summer 2016. What we'll remember and why!
Off The Shoulder
So this was the summer off the shoulder tops got huge. Every fashionista has been working it, and if you're serious about your fashion game but doesn't own one yet, are you really that serious? It has mostly been styled in a feminine way with floral patterns, flowy materials and statement sleeves. We saw them in crop tops versions, dresses and blouses.
Playsuits
Playsuits are more or less always trendy in one way or another. But this summer we saw them in a specific version. A wrap model in floral pattern. It was boho, it was a bit of 70s and it was a chic statement indeed! The modern boho look worked perfectly for the summer vibe, and was favorable with pom pom sandals as well as lace up shoes!
Chokers
As the 90s trend is going strong, so does the 90s features favorably. And the chokers were just one of them. Being thin, thick, layers, lace and in velvet the chokers made their big comeback. They worked perfectly with the off the shoulder trend as the contrast between the sharp lines of the necklace and the neckline is a chic one!
Statement Sleeves
We probably haven't seen the peak of this trend yet, or that's what we're hoping, but the statement sleeves got their time in the spotlight this summer! Mostly in combo with playsuits and off the shoulder pieces, the sleeves were a nice add to the other trends. Mostly done as bell sleeves, the flowy fabric added a feminine touch as well as a fashionable one. Not being that practical, they are still a fun to play with due to the amount fabric one must work.
Culottes
The culottes began going big during spring, but got their proper breakthrough this summer as well. Being flowy and calf-length, they worked perfectly for warm summer days. They also made a nice balance to the off the shoulder tops and the statement sleeves as the A-line of the culottes balanced the heavy fabric flow. In cute patterns they were a nice adding of life to an outfit, and in feminine fabrics they balanced the edge of the 90s fashion.
Folks, these are our picks for the trends of summer 2016? What trends will you remember?
>