One of the biggest makeup trends this year is the simple eyeshadow. Just go for one color for the entire eyelid or perhaps build up with two similar ones. As this trend is perfect when you're running out of time, or you lack some makeup talent (I do), it's one that's a must try this year! So here's a trend report on which colors to choose for your simple eyeshadows 2019: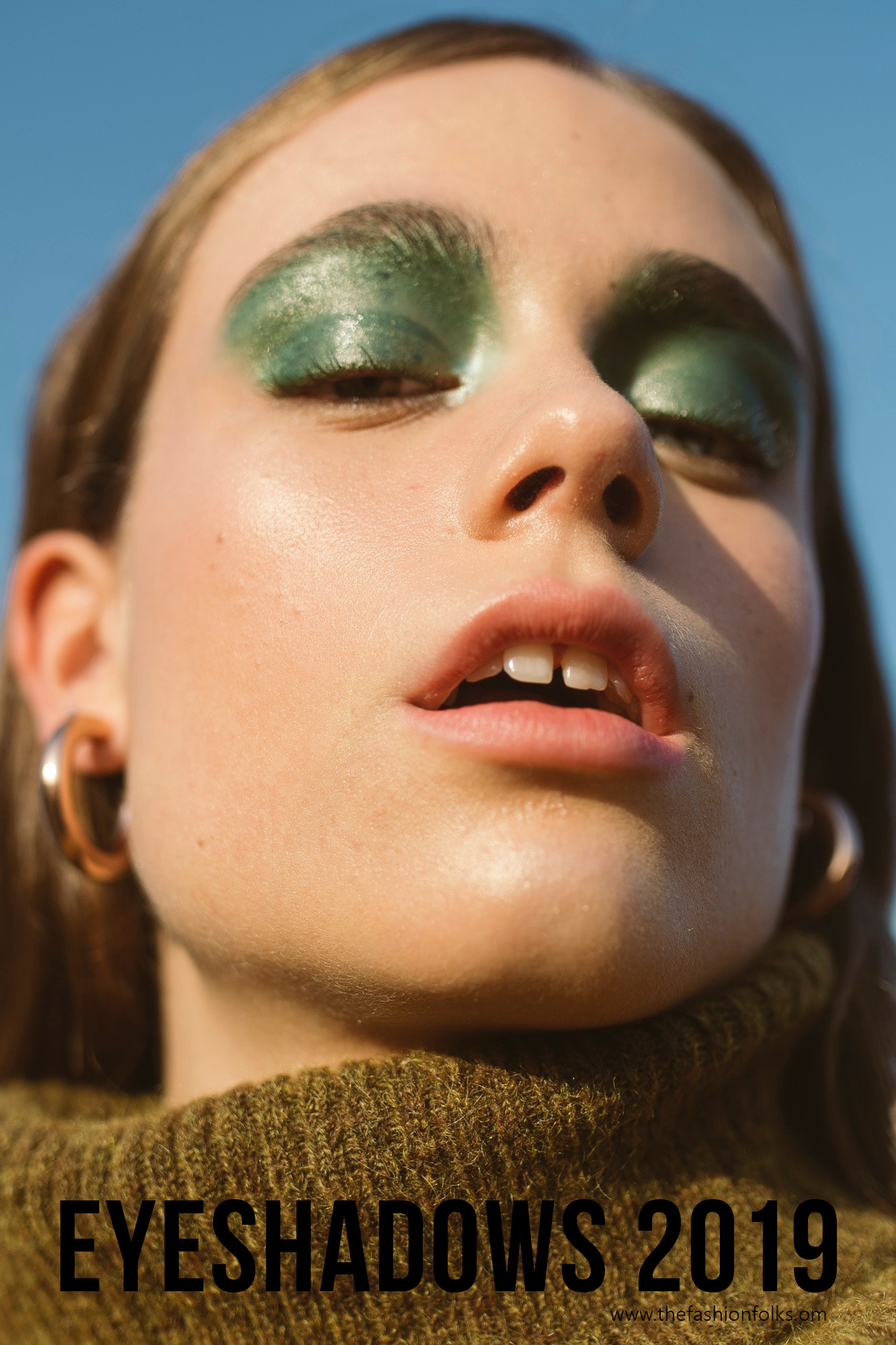 Eyeshadows 2019
Lavender
This bright shade of purple grew in popularity last year and will continue making an impact in 2019. Lavender has been done quite a lot for clothes, but is a great choice for makeup too. With its bright and subtle color it creates a fresh look. Perfect color to do for spring and match it with some stylish pastels.

Black
A classic color to choose for your eyelids this year is black. Not black as in smokey eyes, but black as in a heavy, sharp, statement! Think of this as a really bold cat eyeliner or frame your eyes with some shadowing. A stylish one to try for a glam night! You can also play around a bit with grey or some glitter to give create a more dynamic look.

Copper
This metallic shade is a must for fall, but I do think it's a fun experiment for the warmer months too. Copper is a stylish color to do with more mature shades of plum, red wine, navy blue and forest green. Try a metallic version of this if you want to make it more intense. You can also shade with a bit of brown in the outer corners to create a more heavy look.

Green
This blue green shade is also a popular choice for eyeshadows 2019! I think this one is also one that's perfect for fall but can be a fun match for spring. It's always chic to match within the same color scale, so this green with a mint green top will be a really stylish match. Don't limit yourself to the eyeliner look but dare to frame the face with some green around the eyes.

Folks! Which one of these colors is your favorite from the eyeshadows 2019? Let me know in the comments! Xx