Folks! Continuing the trend reports of 2019, next up is a sneak peek on the beauty trends 2019. What makeup will we be wearing? What hairstyles are trendy? What are we gonna do with our skins and what nail colors will be popular? Well, here are some answers to those questions: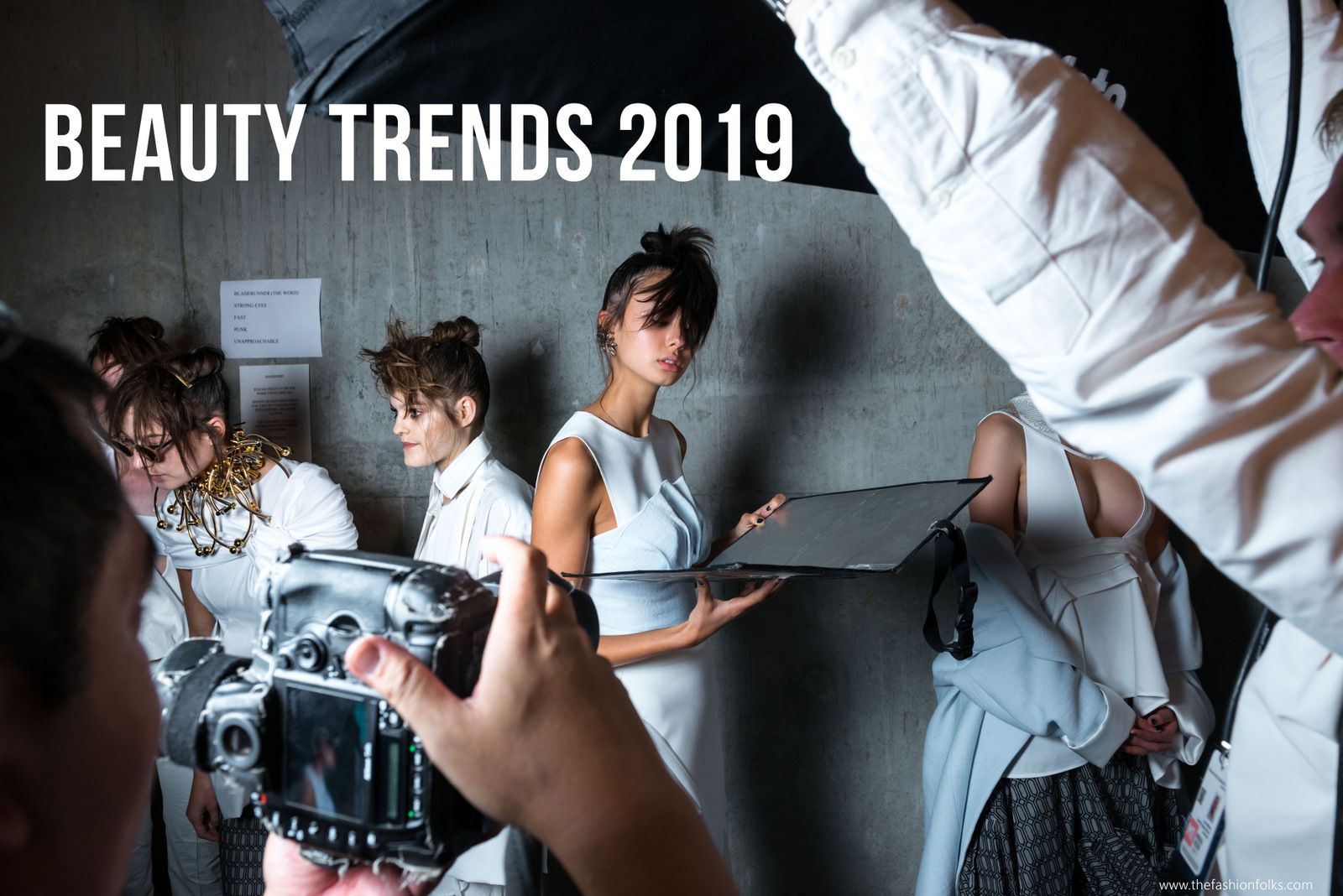 Beauty Trends 2019
Summer Blush
Going for a glowy, blushy, fresh summer makeup look sounds like a terrific trend if you ask me. It's something delicate and fine with a summer glow and some dusty shades. For 2019 the makeup look should be warm and a bit bronzy. The glow should look natural and you can favorably use warm eyeshadows of pink, orange or copper to create the summer look. Faking the freckles or embracing the ones you already got are also a plus. The lips can be enhanced with a natural-looking lipliner or lipstick! A transparent highlighter to give the look some glow, a bronzer to give it a summer touch and a blush to make it pop are also favorable ways of creating this look.
Headbands
Is 2019 the year where headbands will make their full comeback? Well, probably! The hair accessory seems to be one of the it-items of the season. Not only are they stylish but terribly useful too if you want to get hair out of your way, but not go for a simple hairdo. Just take a scarf and tie it around your bun or create a bow on top of your head. Or go for a proper one like Blair Waldorf! Make sure to match it with the rest of your outfit to create a nice connection. One in a print will also add some life to your hair/your outfit, so make it a good one!
Artsy Nails
One of this year's nail trends is to make them artsy. This goes well along with one of the fashion trends of 2019, to embrace a more artsy fashion. I think a great part about this trend is that you can make your nails artsy in whatever way you prefer. Maybe make them a bit messy and splashy, accentuate the tip of your nails with another color or do a small pattern. The very idea though is to make a statement and show them some artsy love!

Simple Eyeshadow
Now this might be my favorite one of the beauty trends 2019 as it's more or less foolproof. Going for one simple eyeshadow for the entire lid is one of the biggest makeup trends this year. The colors are varying so feel free to choose one you like, but pastels are a nice choice for spring! A dove blue, baby pink or orange are three examples of shades that have been seen on the runway. Choose a creamy one for intensity or go for a powder one if you want it more dusty.

Perfected Skincare
Lastly, the most important trend of the beauty trends 2019 is skincare! Simple and diffuse like that. In the past years skincare has become more and more important. Of course it's always nice to have good skin, but lately it's been equally much about treatments, products and application tools. Skincare used to be as simple as cleanse and moisturize but today a "regular" skincare can be about double cleansing, use a cleansing brush, a toner, micellar water, a face mist, serum, cream, oil, spf and face mist again. Not to forget using acids for exfoliation weekly (if not daily), doing double masks and anything with Korean beauty. As skincare is highly individual it's difficult to point out what works the best for you, but some sort of cleanser and moisturizer in your routine is a good start. What's important to remember though is that the condition of your skin is also highly dependent on genes, food, environment, general health and so on.

Folks! Which one of these beauty trends 2019 is the one you look forward to the most? Let me know in the comments! Xx