I'm sure no one of you have missed the fact that yellow is one of the biggest colors 2019. I've talked about it for fall 2019 here, and mentioned it in my last article here. But what about yellow spring 2019? Well there are a lot of exciting styling alternatives, that are both timeless and contemporary. Yellow is also one of those colors that works really well on their own, meaning that they're great for one colored looks! Here's a trend alert on yellow spring 2019: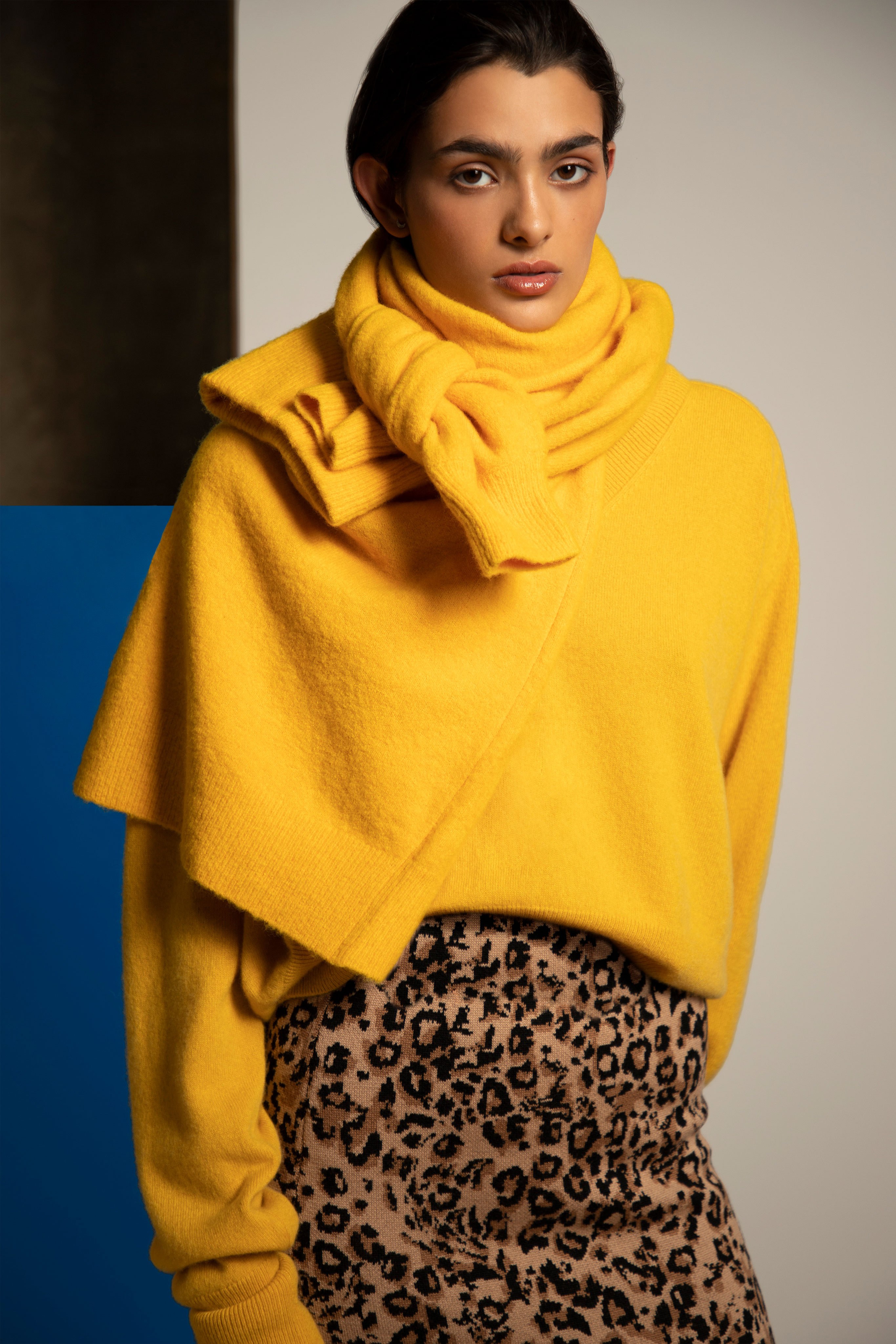 Yellow Spring 2019
So yellow this year is mainly about that vibrant, lemon yellow that's energetic and pretty clear in its tone. The color is also frequent in fire yellow and banana yellow. What I like about yellow is that it feels rather optimistic and a necessary complement to the current fashion. A lot of the neutral colors such as beige and white are trending right now, which is why yellow is a welcomed element. The bright color is arguably also heavily associated with warmer temperatures, making it a great color whenever you wanna feel that sense of summer (cheesy but true!). Yellow has been done top to toe, but perhaps most common done as blazers, skirts, dresses and bags.

How To Style Yellow
Yellow might be a tricky color to style, but there are wearable ways you can make the most out of the color. For instance, pairing yellow with the neutrals like white, brown, grey and beige is a manageable start. I especially like to do yellow with white as it's quite the "fresh" duo, perfect for the spring life. A yellow pantsuit with a white t-shirt under or a white pair of sneakers can be a chic combination. Yellow is also stylish to pair with orange as the two intensifies each other. A yellow dress with an orange belt or a jacket will give the colors a good match. Also just working a yellow dress on its own, is a nice start and you can favorably pair it with nude color shoes to make it more neutral. I also love when yellow is done with black and white stripes. Adding a yellow bag to a black and white look is definitely an alternative!

Street Style Inspiration
Love the first outfit with the all yellow and the white boots that breaks off the color. The second look is lovely with the tiny details of the earrings, the belt and the classic bag. I love the contemporary pantsuit look in the third outfit. The top, the bag, the sunnies and the shoes all create a nice coherency and contrast with the yellow. The fourth outfit has an adorable color match with the pea green top and the yellow. Quite the unique color combination, but works well here as the colors are not that intense. Another chic color match is to be found in the fifth outfit where a fire yellow is paired with a dusty pink. This is for sure a bold color combination, but such a chic one!

Folks! What are your thoughts about yellow spring 2019? Let's chat in the comments! Xx