Folks! I can't believe I haven't written about the wrap skirt yet. This clothing piece is a great staple for spring/summer, fun to style and easy to pull off. It's quite similar to the wrap dress, but in one way far more wearable. Here's a trend alert on the wrap skirt 2020: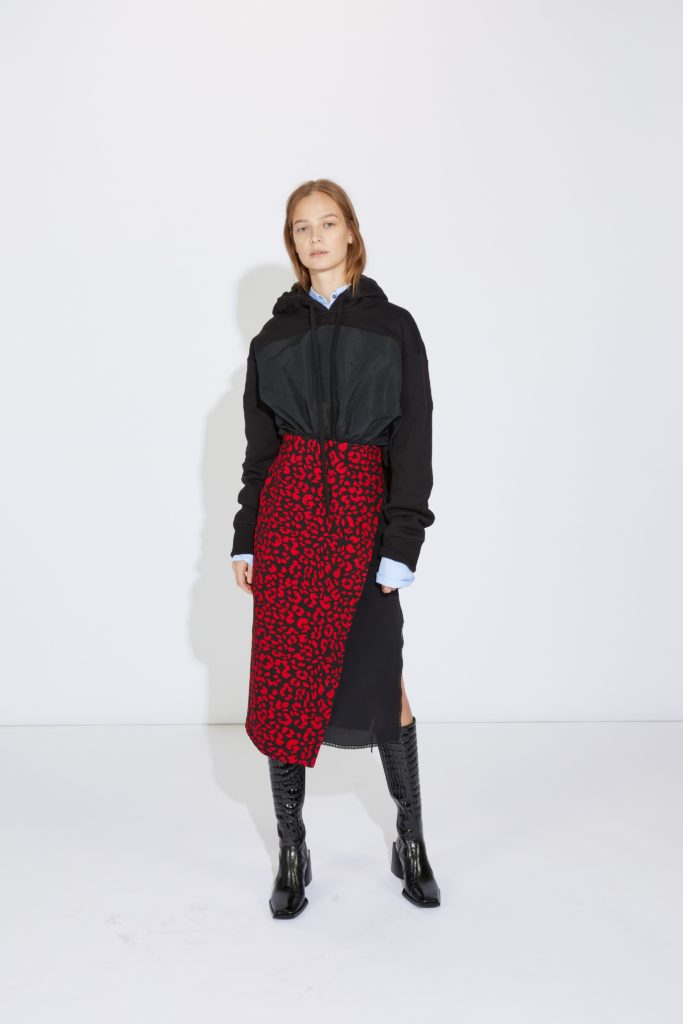 Wrap Skirt 2020
So the wrap skirt kind of emerged when wrap dresses and blouses became trendy again, 2-3 years ago. The wrap skirt is characterized by, as the name reveals, its wrapped style, where you often tie the skirt together by the hip. It often creates a diagonal cut in the front of the wrap skirt. The skirt is commonly done with ruffled hemlines and an oversized bow that ties the skirt together. Pastels, animal patterns, florals, gingham and polka dots are common colors/patterns for the skirt. The skirt is often done as knee-length or midi-length. I'd say that high-waisted style is the most popular one. 
How To Style It
So quite a lot of things are happening with the wrap skirt. You have the diagonal cut, you have the ruffles (often) and you have the bow or a belt. The skirt is in other words energetic and dynamic. The best way to style a piece like that is to keep it simple. A t-shirt, a shirt or a blouse are chic matches with the skirt. If you want to go more preppy, go for a wrap blouse! It's kind of a "more is more" look, but surprisingly well-balanced. I also like the idea of matching the high-waisted style with a cropped top. Definitely a strong summer vibe and it will balance all the fabric of the skirt nicely. As for shoes, go for sneakers if you want a casual look or ballerinas/sandals for a more preppy one. I think low boots are a bit too harsh with the wrap skirt, but can work if you match it with the top. Don't be afraid to play with the pattern and colors of the skirt for a nice, lively, look. Pick up a color from the skirt and work it as your top. 
Street Style Inspiration
And here's some street style! Love this monochromatic set in the first look. So simple and fresh with the white t-shirt to balance it too. The second look is quite dramatic, but I love the idea of some neat high boots with the wrap skirt. The third outfit is nice for summer. Love the summer vibes with a pale brown and white. Chic with the straw bag too! The leather skirt in the fourth look is chic too. Love the tucked in top and the pop the bag adds! The combo of sweater and skirt in the last look is so good too. Perfect for a spring day when you don't need a jacket but it's still a bit chilly.
Folks! What are your thoughts on the wrap skirt 2020? Let me know in the comments below! And hope you had a lovely long weekend! Xx