So this trend is perhaps a bit random, but I think it's quite entertaining. It's undoubtedly a specific one and I'm pretty sure it's not that long-lasting either. It's also a bit undefined. But also very practical and not too much of a styling challenge. What am I talking about? Well, how about the workwear 2019 trend?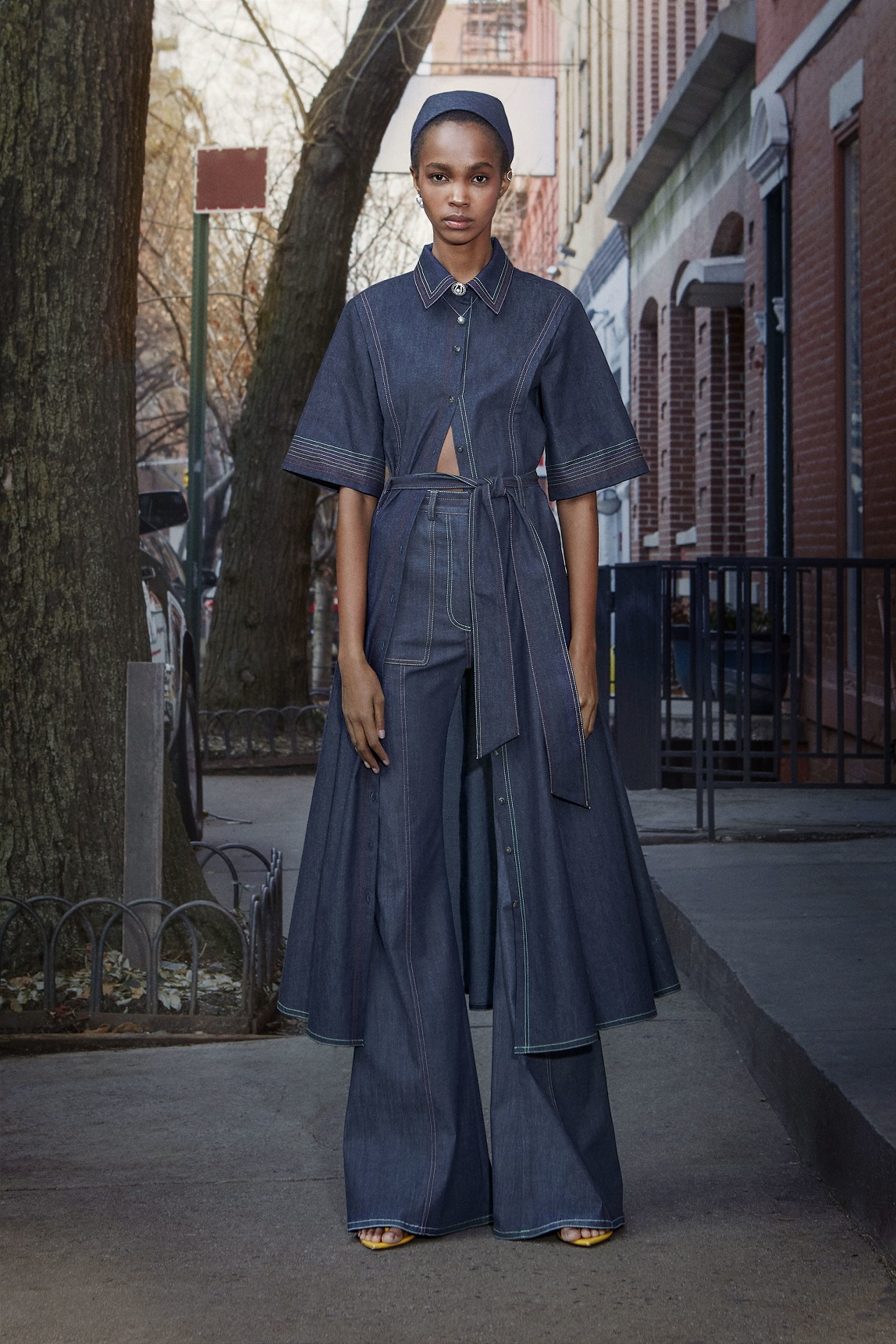 Workwear 2019
So the workwear trend 2019 centers to typical workwear done in a more wearable, fashionable, context. Durable materials such as denim, leather, twill as well as wind- and waterproof fabrics. Think overalls, wind jackets, bomber jackets, and cargo pants. Colors such as denim blue, green, beige, neon are commonly done in the workwear trend. Belts, pockets, buttons and visible zippers are also popular for the workwear trends. And hey, let's not forget about functional sneakers and boots! I'd say though that overalls with oversized pockets and a defined waist, might be the most popular clothing piece in the trend!
How To Style Workwear 2019
This trend can be styled quite easy if you ask me. If you think of it as a more rough and edgy style, you can pair it with more neutral, preppy, pieces to create a balance. For instance, if you wear a work overall, pair it with some heels to give it a more glam touch or some boots to emphasize the edge. If you do an outfit with a bomber jacket, pair it with your dress to contrast it. I think this is also chic to do with neutral clothes such as a white t-shirt, a simple sweater or some black jeans. It's simply about neutralizing the intensity of the workwear look. This trend quite the good one for fall as the materials often are durable and keeps you warm! Denim, black, olive green and beige are great colors for fall too with their neutrality.
Street Style Inspiration
And as always, some street style inspiration! I love the clean white of the first look. A really wearable overall, that's well-styled with the black belt by the waist. The dove green in the second outfit is also a really chic example of this trend. Love the buttons, the pockets and the belt. Love the attitude in the patent leather leggings in the third look, fun contrast with the yellow too. The casual look of the brown overall in the fourth look is also really chic, brown corduroy is such a retro, but great, fall fabric! The all denim in the last look shows how easy this trend can be done. Just go denim top to toe and you'll have a trendy look! Add a pair of boots or do a belt to take it one step further.

Folks! What are your thoughts on the workwear 2019 trend? Xx