I don't know if you've noticed this random trend, but wooden bags 2019 is kind of a thing. They're far from being practical but they're undoubtedly interesting. I've always had a soft spot for statement materials in fashion and wooden materials might be one of the most entertaining ones. It's a distinct contrast from the usual materials of fashion, which are often soft and follows the body. But believe it or not, wood is a pretty fun material when it comes to bags! Read more trend alert articles here.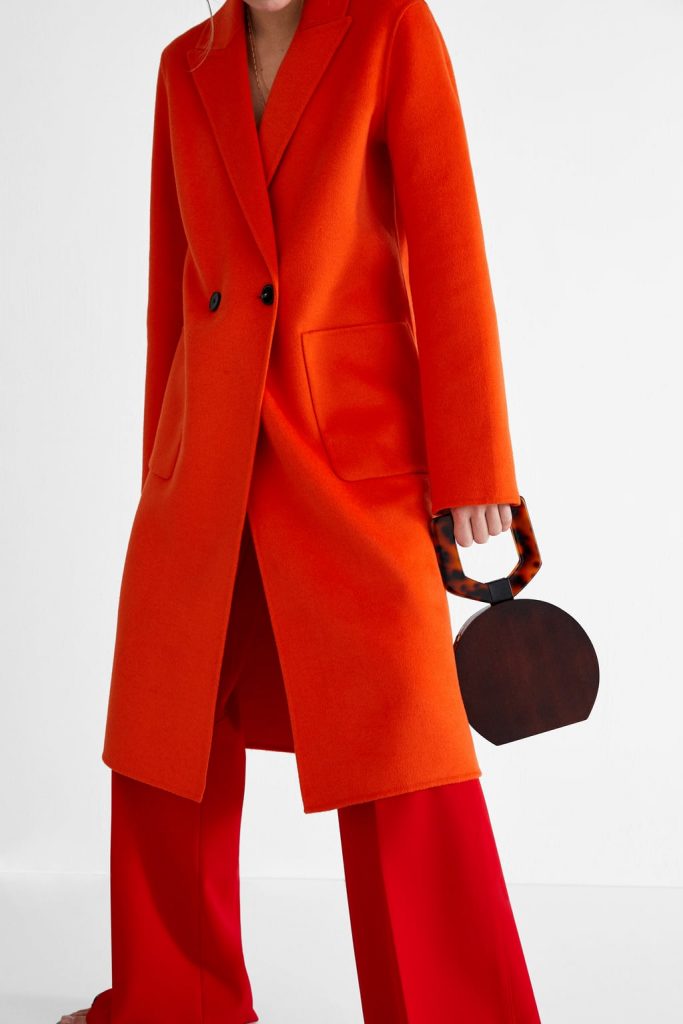 Wooden Bags 2019
The wooden bags this year are commonly done are crossbody bags but also regular ones. This trend relates to the straw bags, both in its style and how they can be matched. The wooden bags are often kept natural and undyed, which means that the color often spans from darker brown to lighter beige. It's popular to create some sort of pattern with the wood, often more geometrical ones. Going for beaded wood bags are also popular and is certianly growing in popularity. Although it's wood (which is a pretty durable material), remember that these bags often are a bit delicate so be gentle!

How To Wear The Wooden Bags
As we're talking about bags, you can more of less work your regular outfits with your wooden bags 2019. But there are of course ways you can optimize the trend! Regarding statement materials, it's always a good idea to pair it with other, more prominent, materials such as denim, leather, suede, faux fur etc. It'll be a fun clash for sure. As the wooden material is quite definite, it can also be fun to pair it with more delicate and light materials of tulle, silk and lace. Another thing you can take into consideration is that wood is closely associated with more earthy materials and looks. That means that wood will be a smooth match with linen, crochet, paisley, the animal prints etc. Regarding colors, it can be chic to go for more dove colors such as olive green, mustard yellow, wine red, lavender, rose, off-white and so on. The more natural look of these colors will blend nicely with the wooden bags!

Street Style Inspiration
Lastly, here's some street style inspiration for your outfit! Love the magenta colored dress with the wooden bag in the first outfit. The summer vibe in the second outfit is on top with the colorful skirt, love how the wooden bag enhances the chic style. Love the off-white outfit in the third picture. Really stylish to contrast with a wooden bag and match with leopard shoes. Trendy and on point! The simplicity in the fourth outfit with the summer dress shows how this trend can be embraced in a really simple way! Look at the color combination too, really good!

Folks! What do you think about the wooden bag 2019? A yes or no? Let me know in the comments! Xx