It's been awhile since I last did a trend alert, I've mainly been talking about next season's fashion, so I think it's time for another trend alert. Today's subject are the white boots fall 2018: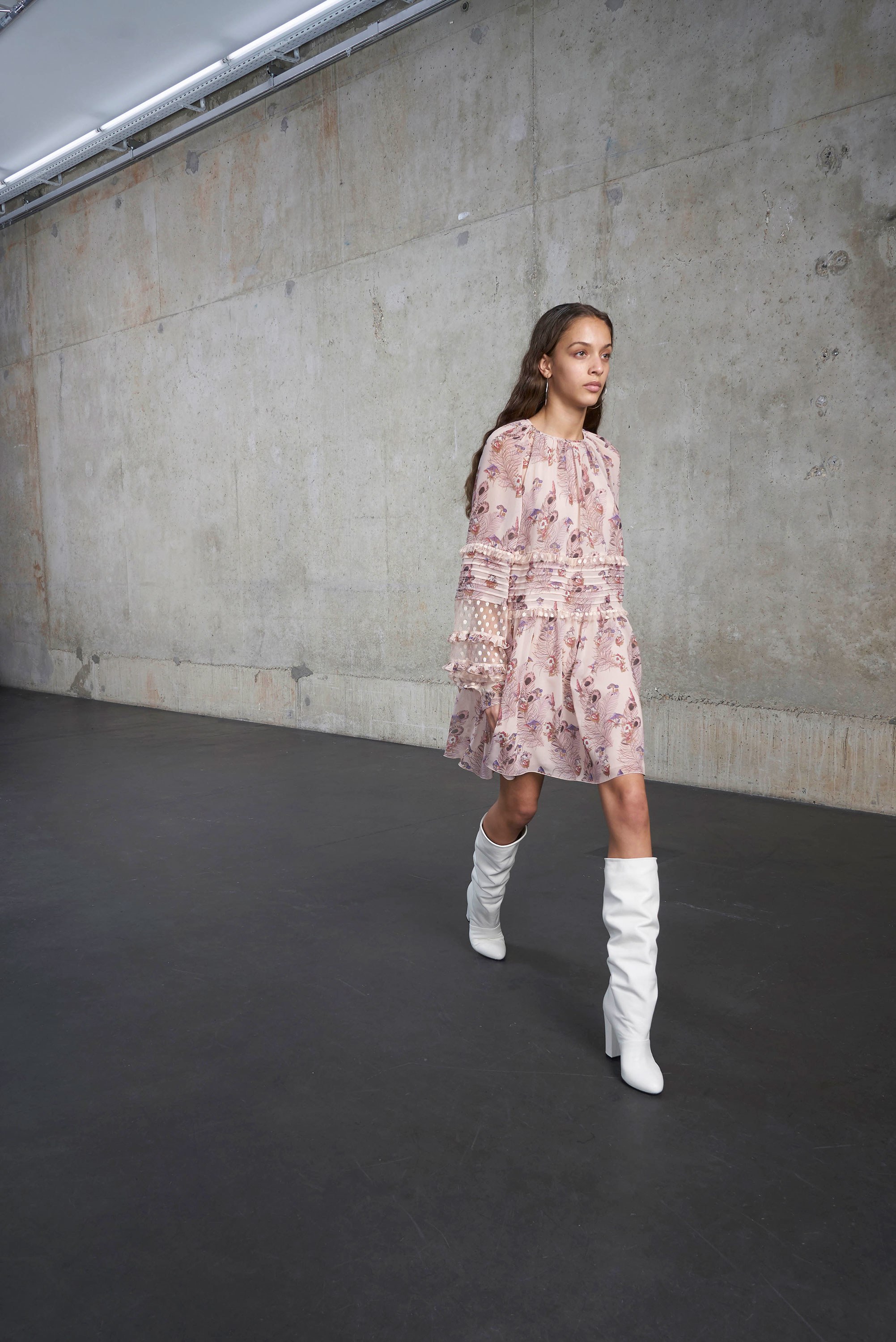 Courtsey of Giamba | Pre-Fall 2018
White Boots Fall 2018
Black boots have for long been a classic wardrobe staple, whilst white boots are more closely associated with the late 90s/early 00s fashion or for overall being quite impractical. Last year though, more and more started to embrace the white boots. It followed the development of the revival of the 90s fashion with the street style in focus. The white boots today are about the heels, often with pointy toes and in a leather material. The boots are often paired with classic denim or as of late, a midi dress in a loud print. Floral prints, the check pattern or are leo print are all quite frequent. The white boots might not be as practical as the black ones, but they surely are classic!
How To Style Them
I like to wear the white boots as the black boots, leaving them neutral and simple. If you're wearing anything with something white in, dare to go monochromatic with the bright shades. Also terribly chic if you're working pastels or fall colors as white adds a nice crispy feeling. I also like when the white boots are paired with midi lengths, boots are chic to contrast with pleated skirts or preppy prints. With the fall weather being unreliable, boots are also a great choice for rainy days. Just remember that white tends to get dirty and you should choose a material that's easy to take care of and clean.
Street Style Inspiration
First of all, how pretty isn't it to pair purple and white? Purple is a major color this year and is such a good match with all shades of purple if you ask me.  Also really cute with the light blue in the second outfit. See how well the white blends together with the rest of the outfit? Adore it! Also so simple with leo in the third outfit and genius match with the white skirt in the fifth outfit. That's truly the best thing with the white boots, it doesn't have to be that complicated!
Folks! What are your thoughts on the white boots fall 2018? Let me know in the comments! Xx