Perhaps it's not a good idea to mention white as one of the trendiest hues 2020, but as summer is approaching – it's kind of a fact! White is of course always a popular color and a highly wearable one. Other colors that are trendy summer 2020 are lavender and beige! Find more trend alerts here.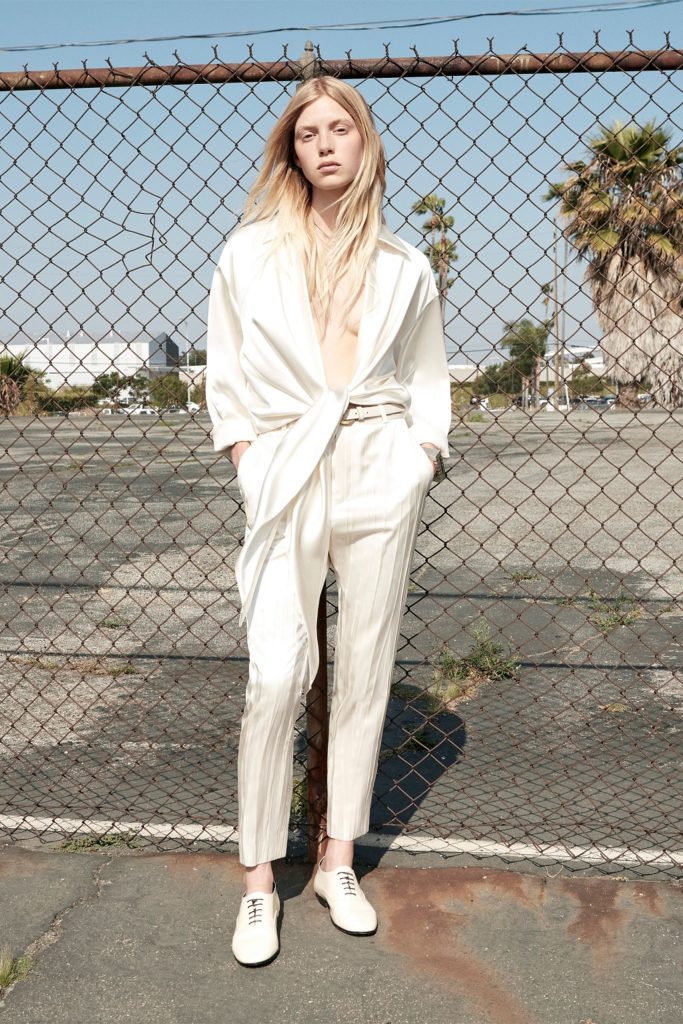 White 2020
The fact that white is trendy this year is mainly about embracing it more than usual. Go for white top to toe, crispy white blouses and dresses. Preferably in materials such as linen or a stiff cotton. I'd say that white dresses are specifically popular, which is a trend that's continuing from previous seasons. The dresses should be voluminous with statement sleeves, but don't hesitate to work your regular LWD (little white dress). White 2020 is also about a simple white t-shirt, white jeans and white accessories. In other words, just embrace as much white as you possible can. Go for it top to toe simply! 
How To Style White 2020
The styling alternatives to white are pretty much endless. As mentioned above, it's chic to work the neutral tone top to toe. White is also a must with any color. White with red is a classic, that's a great combination when you're unsure about what to wear. White with more trendy colors such as lavender, peach, baby pink, mint green and mint blue is also a good idea. The neutral color has the ability of making difficult colors and patterns more wearable through it's minimalist style! That's why white with leopard patterns, zebra, polka dots or anything floral is chic. If you're focusing on more voluminous pieces, you can play around with oversized sunglasses, black boots, it-bags and layered jewelries for a more dynamic look. Doing your hair in a ponytail or low bun are great styles for puffy sleeves or high collars. 
Street Style Inspiration
And some street style inspiration for white! Such a cute layered look in the first picture. A white maxi dress with white boots is a chic combination. Nothing as simple and stylish as a white t-shirt with white jeans, as shown in the second picture. The third look is so chic with the matching blazer and skirt, love the sharpness of the outfit. The fourth outfit is a gem with the white boiler suit. A splash of red would be chic, like the boots or a bag. Love the feminine dress in the last picture. Pretty and glam with the headband too!
Folks! What are your thoughts about white 2020? How are you styling the timeless color? Let me know in the comments below! Xx