As we replace our boots with sneakers, coats with denim jackets and long pants with culottes, we should also replace heavy layers with tulle. Yup that's right. The sheer fabric is subject of one of spring 2019 biggest trends! I think the timing is perfect as tulle embraces a light, easy, feeling that's a nice change from the chunky winter fashion. Here's a trend alert on tulle spring 2019: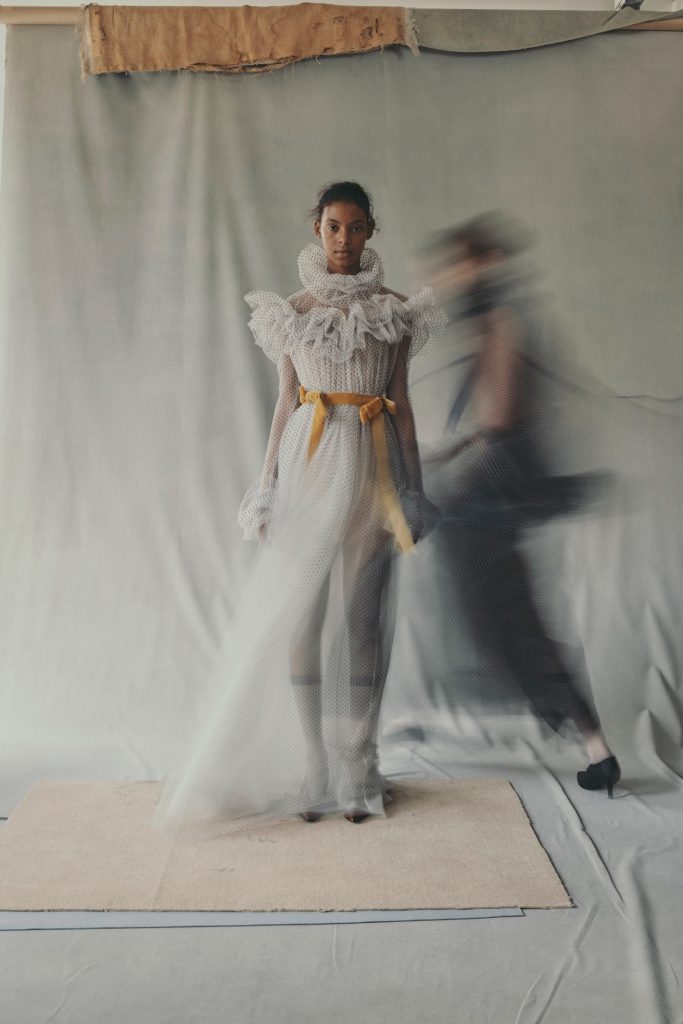 Tulle Spring 2019
Tulle is commonly layered for skirts, dresses and sleeves to create a voluminous effect, which also decreases the transparent look. Tulle spring 2019 is trendy in its typical way, but also quite popular to do more simplified with one or two layers. I'd say tulle is mainly done in black, but also the pastels, dusty rose and beige. The neon colors are popular to do in tulle, going for that crazy 1980s look. Tulle has a rather whimsical vibe to it as it's a popular garment for ballet skirts and dresses that are more playful; like red carpet or prom dresses. The fabric is therefore closely associated with a more formal and playful fashion, which for 2019 is balanced with denim, leather and sneakers.

How To Wear Tulle Spring 2019
What I like about tulle is that it's seldom used for functional clothing pieces but more done as decorative ones. That's why tulle is such a powerful material to use when you want to elevate your outfit as it will add a glam touch instantly. If you go for a colorful tulle piece, you'll also add energy to the outfit. I think tulle is best done, for a daily context, when it's paired with more wearable clothing pieces. Perhaps layer your tulle top with a pair of denim and a leather jacket? Or take that preppy tulle dress of yours and pair it with a t-shirt or sweater to neutralize the glam look? If you're wearing a tulle dress on its own, it can be a good idea to have your hair up in a more tidy hair do and match with accessories that are more structured. Tulle can come off as quite bouncy and wild, which is why it can be favorable to contrast with some symmetric items. Don't forget to maximize your tulle look with the color matching too. Going for neon is very trendy, whilst a classic black is more wearable. Here are some fun color combinations for 2019 that's worthy of a try!

Street Style Inspiration
The first look is a great example of how you can add some attitude to tulle, which is here done with some fierce boots. Love this way of making a preppy dress more wearable. The second outfit is done well with the structured blazer which contrasts the more lively skirt. Love the choice of sticking to the same color too. The tulle skirt in the third outfit feels pretty wearable with the leather jacket and the black. Great way of bringing tulle into the daily life. The fourth outfit is a bit crazy but also demonstrates how well tulle works with denim. Love the color combination in the fifth outfit, a pale pink and silver is a magical combo!

Folks! What do you think about tulle spring 2019? Let me know in the comments! Xx