Folks! Another Monday and another trend alert. Today's trend alert is all about the slip dress 2020! I know that the slip dress has been around for 2-3 years now, but as it continues to be popular, it's about time it gets its own trend alert article!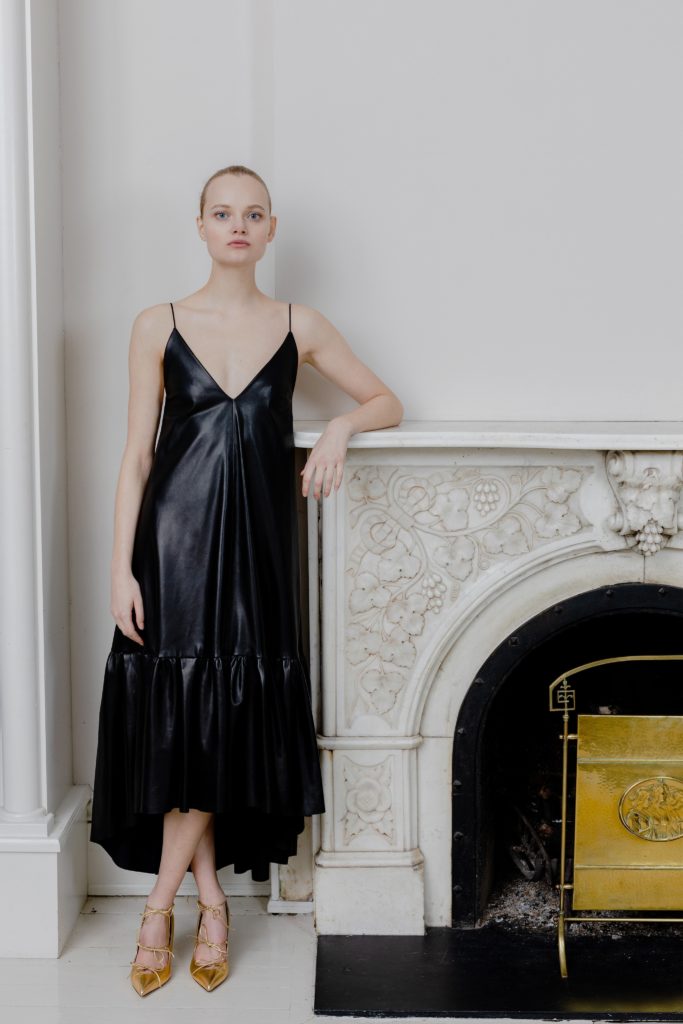 The Slip Dress 2020
The slip dress is characterized by its minimalist appearance. Often done in one color, with spaghetti straps and a midi length, it's a must-have item from the 90s!  The slip dress is also commonly done in a silky material. Black is a popular color but also beige, olive green, blush and lavender. The slip dress is popular to pair with more casual elements such as sneakers, denim jacket and sweaters. It's also popular to embrace the more nightgown-appearance of the slip dress and work a pair of slippers with the dress. The slip dress is a great summer piece as it's lightweight and easy to style.
How To Style It
I'm quite fond of the way the slip dress is worn these days. I like the idea of adding some attitude with a pair of sneakers and a leather jacket. A pair of boots will also add some edge.  I also like the idea of layering up the slip dress with a chunky knitted sweater, creating the illusion of a silk skirt instead. It can also be chic to work the slip dress with a crop top too. Adding a pair of heels will make the slip dress more glam and same goes for earrings or necklaces. As the slip dress is reminiscent of a nightgown, it can be a good idea to style it more formal if you want to wear it to work. Layer it up with a blazer or a knitted cardigan! A maxi or midi long coat will also formalize the clothing piece.  Layering the dress over a simple t-shirt can also be useful. The silky style of the fabric is also fun to contrast with (faux) leather, suede, fur and knitwear!
Street Style Inspiration
And some inspo! The first look is really chic with the pattern of the slip dress, the white t-shirt and the boots. Great way of making the slip dress more wearable. Love the maxi coat in the second picture and the high boots. The monochromatic blazer/slip dress duo in the third picture is another stylish outfit. The bohemian look in the fourth outfit is also good. Love the layered belts and the jewelries. The color match in the last outfit is also terrific. Perfect balance of playfulness and sports!
Folks! What are your thoughts on the slip dress 2020? Let me know in the comments below! Xx