If you weren't too fond of the statement of the sequin skirt last week, perhaps this week's trend alert is more your taste? Cause although the silk skirts are still glam, they are undoubtedly more neutral and wearable compared to the sequin skirt! Here's a trend alert on the silk skirt 2019: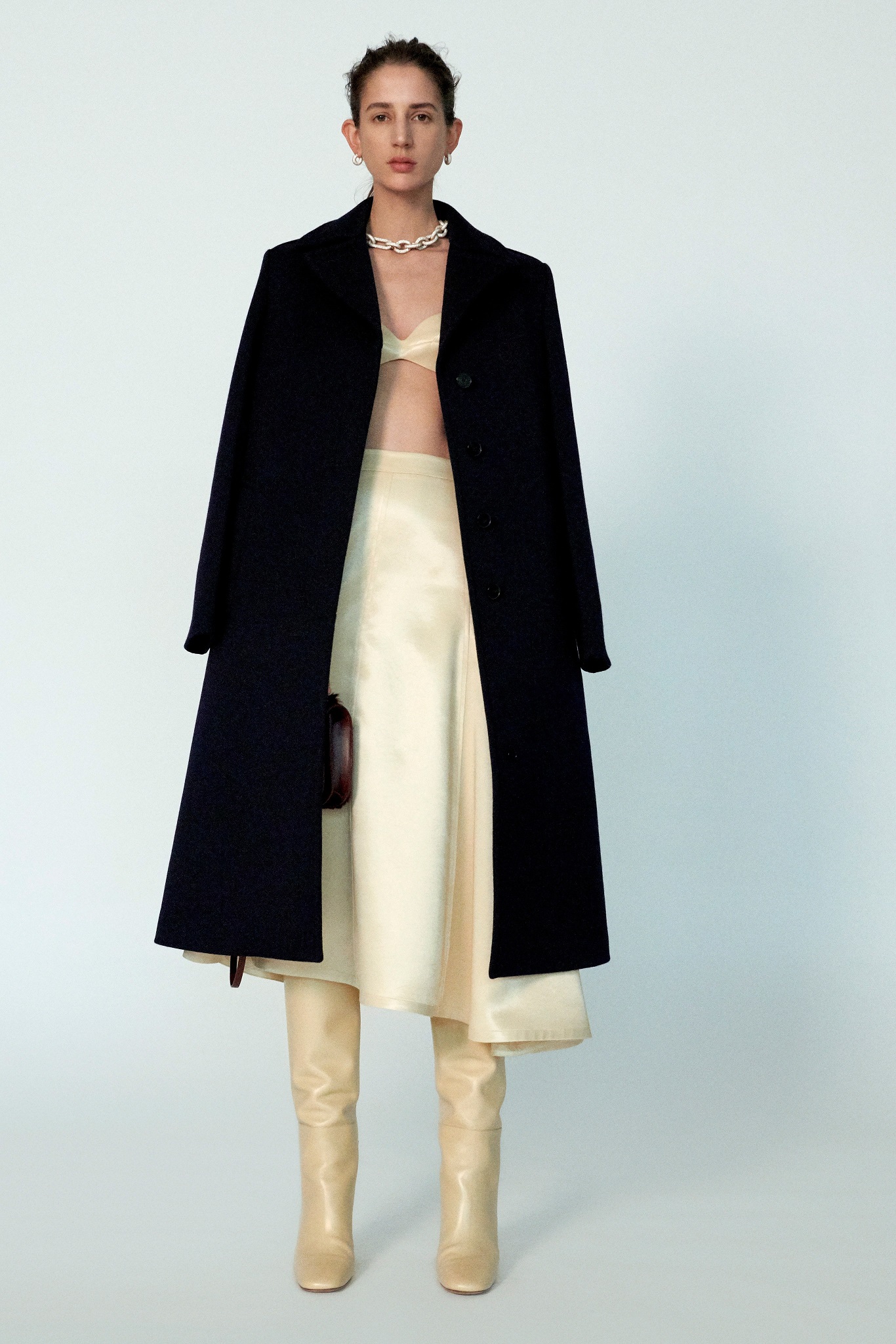 Silk Skirt 2019
So silk as a fabric has been a timeless choice for decades, but has exploded in popularity the past seasons. Perhaps because silk was popular during the 90s, and as the decade is back in style, so is the 90s' fabric. The silk skirts are in fact an example of a specific clothing piece that was popular during the period and is now back in style! The silk skirts are commonly done in midi length and often with a diagonal hemline. The colors have been varying, but typical 90s' colors such as brown, baby blue, pea green, pink and beige have been popular. As silk is a shiny material, the skirts have also been popular in more metallic shades such as gold, copper and silver! Way to go to maximize the metallic style!
How To Wear It
The silk skirt is a superb clothing piece when it comes to styling. Although the material is shiny, it's quite neutral. The skirts are also often quite basic, which makes them great for pairing with sheer blouses, graphic t-shirts and oversized sweaters! For fall/winter, it can be a good (read: warm) idea to do the skirt with a pair of high boots. I'm also a fan of the idea of layering with a long sweater to make it warm and fashion! It's also a fashionable idea to pair the silk skirt with clothing pieces in similar colors. Like a baby blue skirt with a navy blue sweater. Or a pink skirt with a red blouse! The contrast of the similar colors and the opposing fabrics is a chic, interesting match. 
Street Style Inspiration
And as always, some street style inspiration! I love the wine red color of the first pic. Adorable match with the pink top – that color combination is just genius. The yellow tones in the second outfit are really good too. I love the edge the high boots are adding though! The third look feels quite festive with the emerald green and the luxe pink, would love to try something similar for the holidays. Love the edge of the jacket in the fourth look, stylish way to layer a silk skirt. The fifth look is quite nice too. I would probably have chosen another pair of boots, but I love the trio of the skirt, sweater and the coat. The coat frames the outfit perfectly!

Folks! What are your thoughts on the silk skirt 2019? Let me know in the comments below! Xx