Aaaand now we're talking a trend alert I believe we need to turn into a style! Statement prints spring 2018 are a mix of the 1980s, artsy motifs and classic, but distinct, prints. Here's a #trendalert on the most fashionable trend at the moment: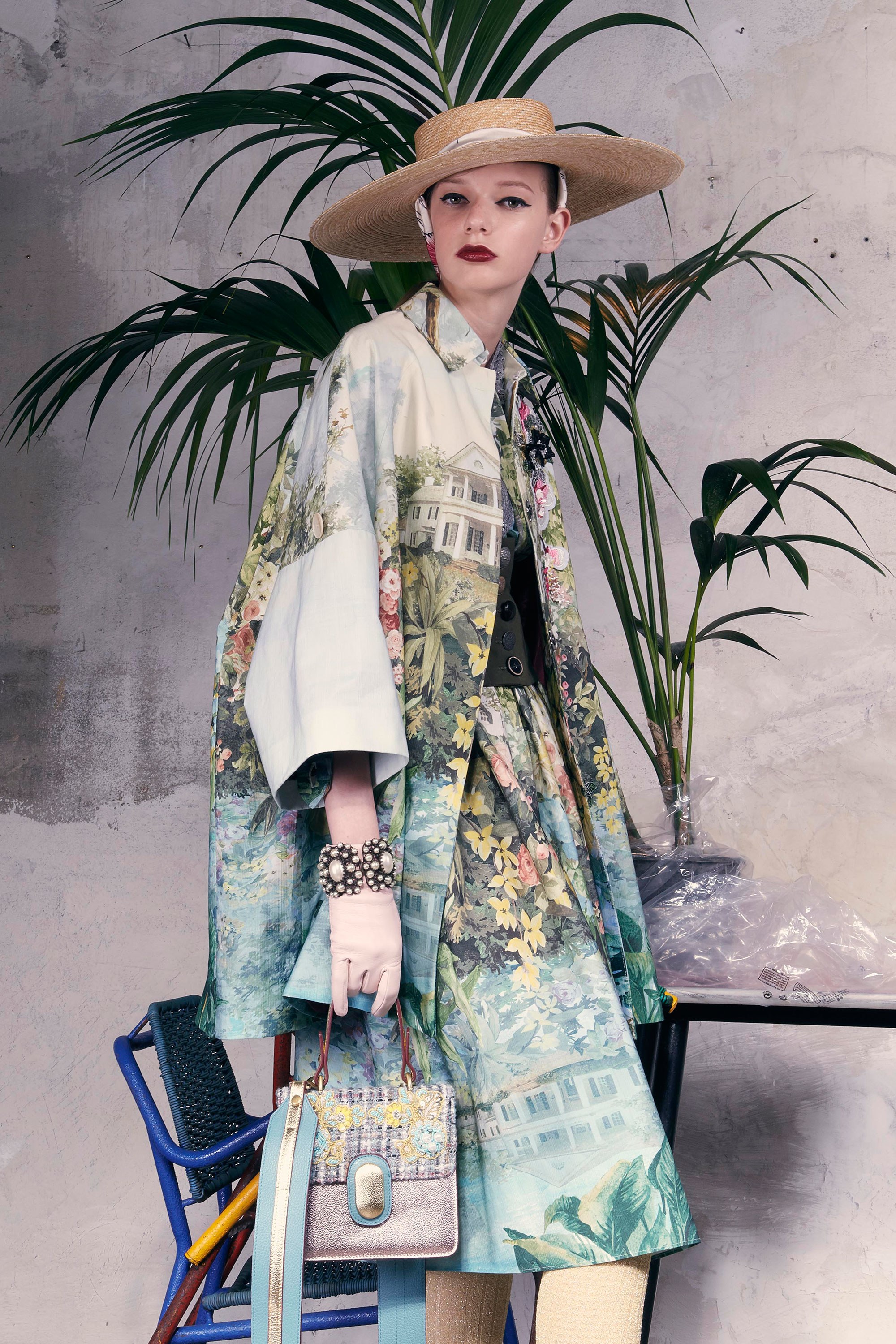 Courtsey of Antonio Marras | Resort 2018
Statement Prints Spring 2018
It's kind of difficult to summarize the statement prints spring 2018 as it much alike the eclecticism of the 1980s fashion, includes quite a lot of different prints and styles. So much that I can almost say that any style of print that makes a statement of some sort is a safe choice if you want to stay on the trendy side. Perhaps the animal prints as leo and zebra are a bit extra trendy due to the 1980s fashion. Stripes, florals, check patterns are all trendy, but perhaps not as statement as you can go with the trend if you consider the regular style of the prints. But with everything, find the prints with a fun twist and that statement is there! Prints with a more artsy motif, are also trendy and for sure an interesting one. The thing to consider when choosing a print is that you feel comfortable in it! Louis Vuitton, Dior, Diane Von Furstenberg, Gucci, Leonard Paris,  Emanuel Ungaro and Temperley London are some designers that went for the statement print in their resort collections!
How To Work The Prints
What I like about the statement prints is that they're, believe it or not, fairly easy to style. As they often take much of the attention in an outfit, you can keep the rest of the styling low-key. Match with a neutral clothing piece sans details, or bold colors, and you're pretty much there. You can also try this fashion hack I talked about last week. If you go for a dress or jumpsuit in a statement print, leave the accessories simple and let the print do it's thing. With that said, when you're in need of a fashionable outfit, but have no energy or time to create a fierce outfit by the actions of styling, choose a clothing piece in a fierce print. It's kind of like having a denim and white t-shirt outfit to rely on, but even better as a statement print is a bit more elevated. The statement prints are also favorable to do monochromatic as they weirdly enough can be a bit neutralizing when done in a bigger scale.
Some Inspiration
Lastly, some inspiration! I love the first outfit with the artsy print of the pantsuit and how the light shade of the print is kept that way with the white shirt. The outfit with the stripes is also chic with the monochromatic style. The third outfit serves as great inspo for how the print can be done in the office style without getting to crazy! Just remember to find a print you enjoy and work it in a way you enjoy, either by matching it with neutral pieces or explore the statement style.
Folks! What are your thoughts on the statement prints spring 2018? Do you have a specific one you enjoy? Xx