I don't know if you've noticed, but a trend that's emerged with all the voluminous dresses and blouses, is the squared neckline. It's been quite a few years since the neckline last was in style, so it's quite exciting that it's back. I mean, let's see what the squared neckline 2020 will be about! Is it here for the season or here to stay? Find more trend alerts here.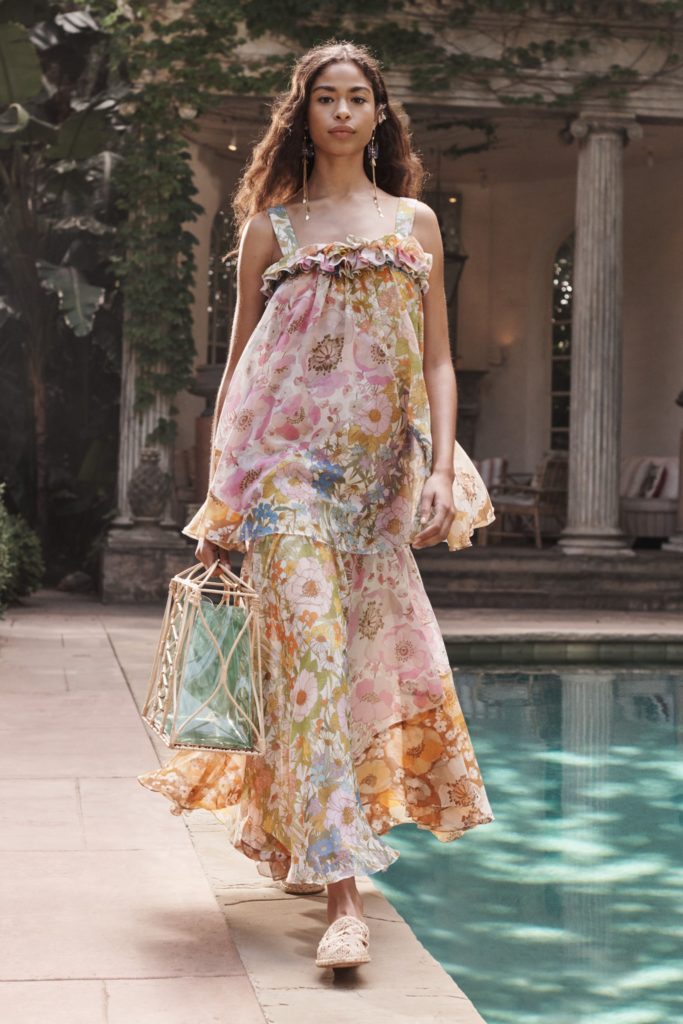 Squared Neckline 2020
So the squared neckline 2020 is all about that sharp, geometrical cut. As mentioned above, it's commonly done as puffy blouses and dresses. It's quite logic that this trend has appeared in combination with voluminous pieces, as the straight lines of the neckline balances the round and puffy sleeves. It also balances the midi and maxi length and contrasts all the volume. It's been common in all sorts of colors and with all sorts of style, perhaps with black, white and beige being the most popular.
How To Style It
When working a squared neckline there are some things to keep in mind. First of all, it's quite chic to leave it as it is. Layered necklaces (that are oval in shape), can work with the neckline but also look a bit misplaced with the contrasting shapes. I suggest going for statement sunnies or earrings instead, if you want to make a popping impression! Or, choose necklaces with shorter chains. It's also chic to reach for a hairdo or hair accessory when working the squared neckline, it'll concentrate the attention to the neckline in a subtle way. It's also favorable to go for squared necklines that are done with puffy sleeves, as you'll have a fashion statement without having to force it. When layering, it can be a good idea to go for a cardigan or jacket that's quite straight in its shape. More narrow pieces will help balancing the squared neckline too.
Street Style Inspiration
And some inspo! Love the yellow dress in the first pic. Such a gem with the voluminous details and ruffled neckline. Love the styling in the second pic. Really pretty how the white bag and shoes picks up the white in the pattern. Same kind of goes for the third outfit, with the dramatic orange and the matching shoes. Love the chunky boots in the fourth picture with the sweet lavender dress. Love the casual vibe in the last outfit, so chic with the mint green life and chunky sneakers!
Folks! What are your thoughts on the squared neckline 2020? Let me know in the comments below! Xx