So this trend with hair accessories seems to only be growing. I don't mind it at all as it's a trend with something for everyone. Also, it's quite practical when it comes to keeping the hair out of the way. One of the biggest hair accessory trend are the scrunchies. Hate them or love them, but they're everywhere right now. Here's everything on the scrunchies 2020: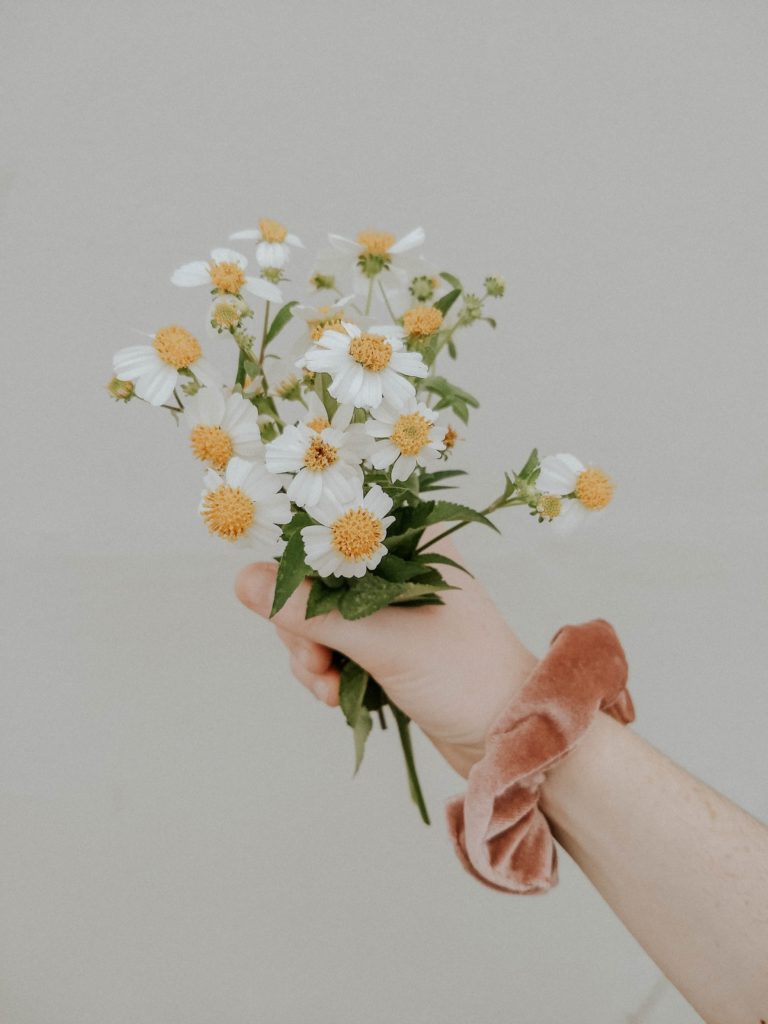 Scrunchies 2020
The scrunchies 2020 are vibrant. The trend started a few years ago with scrunchies in velvet and classic colors such as black, white and red. Lately, it's grown to include patterns such as leopard, florals, polka dots and gingham are popular. The scrunchies vary in size, with everything from small to oversized ones. Except velvet scrunchies, it's been more and more common with silk scrunchies as well as organza ones. They're also keen on the hair, making them great to use instead of regular hair ties!
How To Style Them
I must say that at first I didn't like this trend at all. I thought the velvet scrunchies were way too 90s and outdated. But as the scrunchies have evolved to include patterns, other materials and done in different styles – I love them! I have one in leopard and one in a polka dot pattern and I love to mix and match them with whatever clothes I'm wearing. They're surely not that visible, but still adds a nice touch to the outfit. It's fun to match the color with the outfit you're wearing or mismatch the pattern. Lovely to do the scrunchie with a bun or a classic ponytail. Braiding your hair and finish it with a scrunchie will draw the attention to the hair accessory. If you're working a scrunchie however, I'd avoid using headbands and hair barrettes as you don't want to overdo it. Choose one statement accessory and work it.  I love the scrunchies with more romantic clothes as it contributes to the romanticized summer vibe. But honestly, I think you can work the scrunchies however you'd like. It can even be chic to work it as a bracelet!
Street Style Inspo
And some street style! Love how oversized it is in the first pic, definitely here for the drama. Really cute with a high ponytail in the second outfit, adds a splash of color to the "top" – love it! Classic but fashion in the third shot, with the black scrunchie. Again: you don't have to overthink how you work the scrunchie, it can be a match or a clash! But also, really fun to mix and match patterns and colors!
Folks! What are your thoughts on the scrunchies 2020? Do you own one? Xx