I wrote about some trendy shoes spring 2020 in this article, and I also wrote about the slingback shoes here. What's left to talk about is the sandals 2020. They're comfortable, they're timeless, and they're really wearable! Find more summer trends in this article and under this hashtag.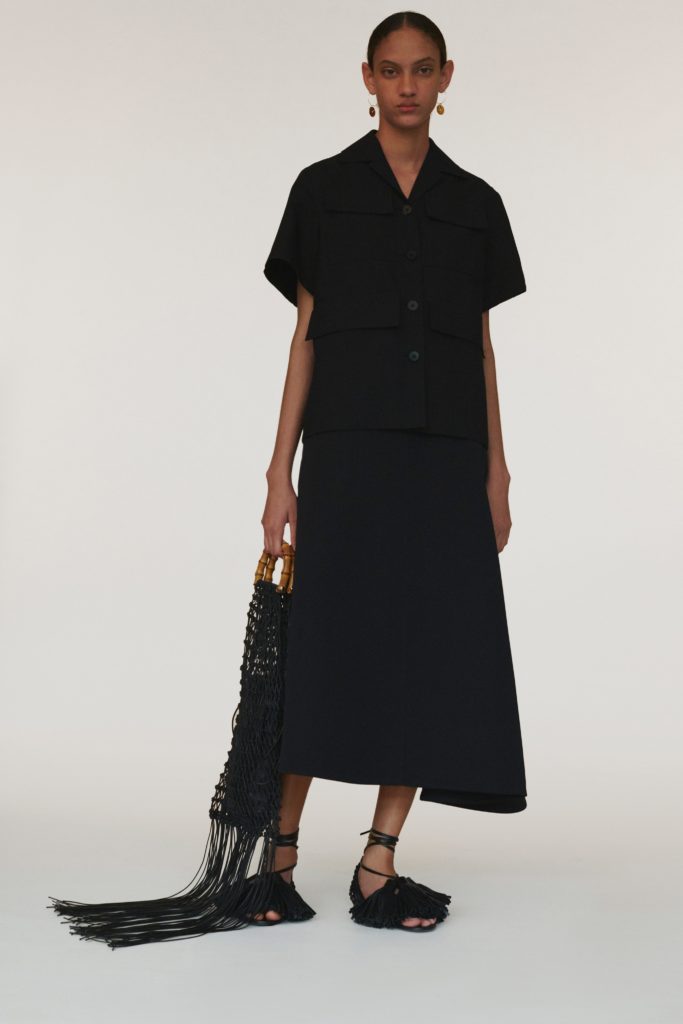 Sandals 2020
The sandals are a popular shoe for spring and summer. They come in different designs: sporty, elegant and casual. It's common however that they're one or two straps in the front and one around the ankle. The sandals 2020 are trendy in a more minimalist style á la the 90s. They're also common with a more chunky look, with an emphasis on function. Black, beige and the pastels are common colors. Some sandals come with statement buckles, others with some ruffles, and some with pearls, but in general they have a pretty simple design. 
How To Style Them
What to think about when wearing sandals is that they often "cut off" the ankles with the tight strap. This means that it's favorable to wear them with clothes that are at knee-level or above. You can also go for midi styles, but it will work the best it the color of the sandals is close to your skin tone, or matching the color of your dress. Maxi styles that are flowy could also work, but I'd avoid jeans, culottes and fitted maxi lengths when working sandals. I think the sandals 2020, with their pastel and minimalist style, are really cute to pair with the statement dresses. How about the pastel dresses or the puff sleeves? A nice balance in design and volume!
Street Style Inspiration
And some street style fashion for you! Love the first pic. Such a pretty outfit with the colorful dress. The statement black sandals are balancing the pattern well. Kind of the same thing in the second outfit, but adore the voluminous yellow dress. Such a gem! Really chic in the third outfit too with the distressed jeans and the more proper sandals. Kind of like the fourth outfit too with the socks and sandals combination. Not too sure they fit the rest of the outfit, but oh well. Love how the sandals in the fifth outfit are matching the skirt! Such a simple way of going subtle with sandals, yet functional!
Folks! What are your thoughts on the sandals 2020? Let me know in the comments below! Xx