How about kicking off the trend alert series 2020 with an article on the puffy sleeves 2020? I think this trend is great on so many levels. It's glam, it's a styling challenge and it's a bit playful. This trend, like many of the others that have emerged the past seasons, is definitely one of the 1980s, but done in a more contemporary style!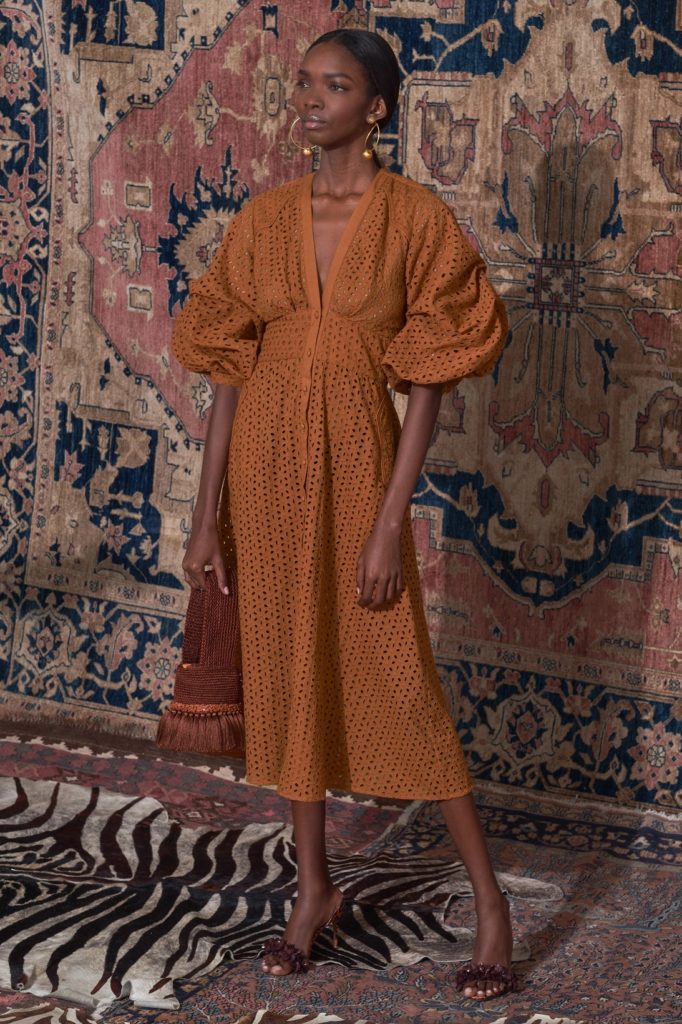 Puffy Sleeves 2020
So the puffy sleeves 2020 are mainly done with dresses or  blouses. They're often done in more transparent fabrics and sometimes cropped. I'd say blouses with puffy sleeves might be the most common version of this trend, often done in colors such as black, pink or white. The puffy sleeves are combined with bows, ruffles or other details that enhances a more romantic look. What's great with the puffy sleeves are their voluminous style, which adds a statement to any outfit.

How To Style The Puffy Sleeves
As the puffy sleeves are a bit more preppy and romantic, they're a terrific match with anything more edgy. I'm talking faux leather pants/leggings. Perhaps high waisted jeans or a pair of chunky sneakers. Especially when it comes to styling the blouse, it's a terrific idea to go for edgy jeans/pants. A pair of boots could also be a nice match. As the sleeves are voluminous, doing your hair in an updo can be favorable as it maximizes the effect of the sleeves. Also love the idea of working a pair of earrings or statement sunglasses to elevate the glam vibe!

Street Style Inspiration
As for the street style inspiration, how chic isn't this first look? Love the contrast between the white blouse and the brown skirt. Chic with the leather material of the skirt too! The second outfit is so good with the high waisted jeans! Love how it makes the blouse look more wearable. Love the white blouse with the leather pants in the third picture. The boots are also really chic and makes the puffy blouse more "edgy". Love the pink dress in the fourth look. Such an energetic pop of color! They layering of the necklace is really cute and the statement sunnies too! In the fifth look, the combination of the dress and the white boots is really interesting. Kind of awkward but also kind of works as it's monochromatic! 

Folks! What are your thoughts on the puffy sleeves 2020? Let me know in the comments! Xx