A really big trend this season is the puffer jacket! The puffer jackets 2020 are all about that warm, voluminous and cozy style. The jackets are great if you want to combine staying warm and fashionable – a combination I can't get enough of these days. Read more trend alert articles here, or why not a full trend report for 2020 here?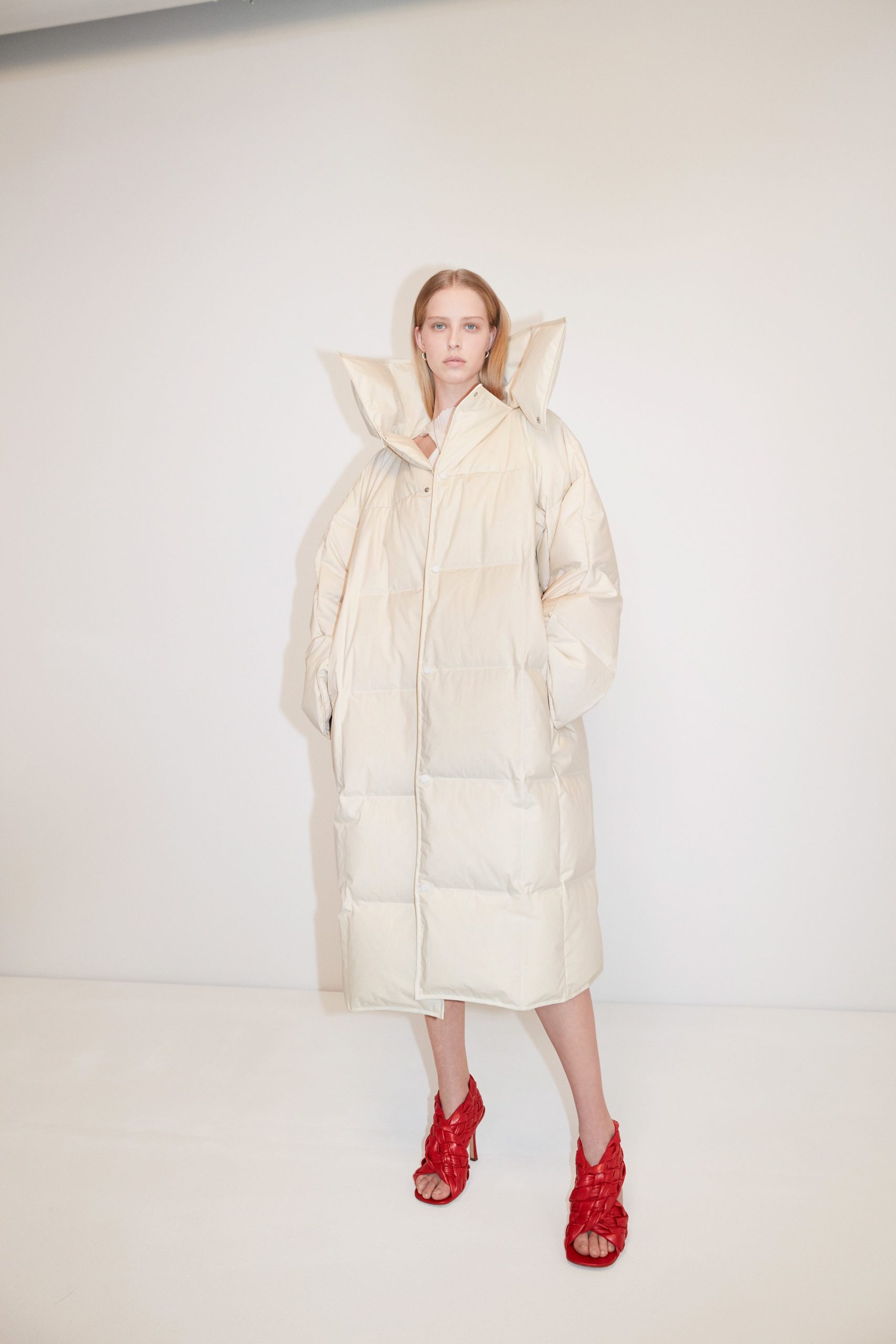 Puffer Jackets 2020
The puffer jackets are characterized by their padded style. They're also commonly knowsn as down jackets (because of the use of down feathers, but there are lots of vegan versions out there too!). The puffer jackets 2020 are mainly done in black and brown, often in a leather material or corduroy. The jackets have commonly been done in a more cropped style (ending by the hips/waist) or a midi style. They're useful for winter activities as they're warm and are also rather functional in their design. The puffer jackets have also been done in red, yellow, blue and pink!

How To Style Them
Although they're often voluminous, the puffer jackets are quite easy to style. I like the idea of keeping the active, sporty feeling intact, by pairing the jacket with more denim, leather and sneakers. Perhaps a sheer blouse with leather leggings and a black puffer jacket? I also think they're quite fun to pair with floral midi skirts and dresses as they contrast each other quite well. I wouldn't work the jacket with too elegant pieces though, such as lace. I think silk and organza, if not done too preppy, could be a fun match though. The puffer jacket is a must if you want to work that casual chic look! For instance, a pair of jeans, a college sweater, boots and the puffer jacket = you're good to go!

Street Style Inspiration
And here's some street style inspiration as always! The first outfit is something I'd like to wear right now, oh my so chic! The oversized green puffer jacket is well styled with the patent leather leggings, the boots and the matching bag. Love love love this. The second outfit is also a gem with the pale yellow jacket, the skirt and the matching boots! I've said it before but I might as well say it again: matching your skirt/high boots is a genius fashion move. Love the red puffer jacket in the third look. The denim and sneaker combination is so good. The brown puffer jacket in the fourth outfit is also really chic, love the retro vibe of the boots, the flared jeans and the mustard yellow bag. The fifth look is also a good one and a great example of how this trend can be done on an easy level. A pair of jeans, a black top, a puffer jacket and you have a look!

Folks! What are your thoughts on the puffer jacket 2020? Let's chat in the comments below! Xx