A stylish trend summer 2020 is definitely the puff sleeve blouse! It's a part of the statement sleeves trend, but way more preppy and statement. The puff sleeve blouse 2020 trend is perfect if you like to spice up the office fashion or you wanna try a more voluminous fashion . Here's a previous trend alert on puffy sleeves.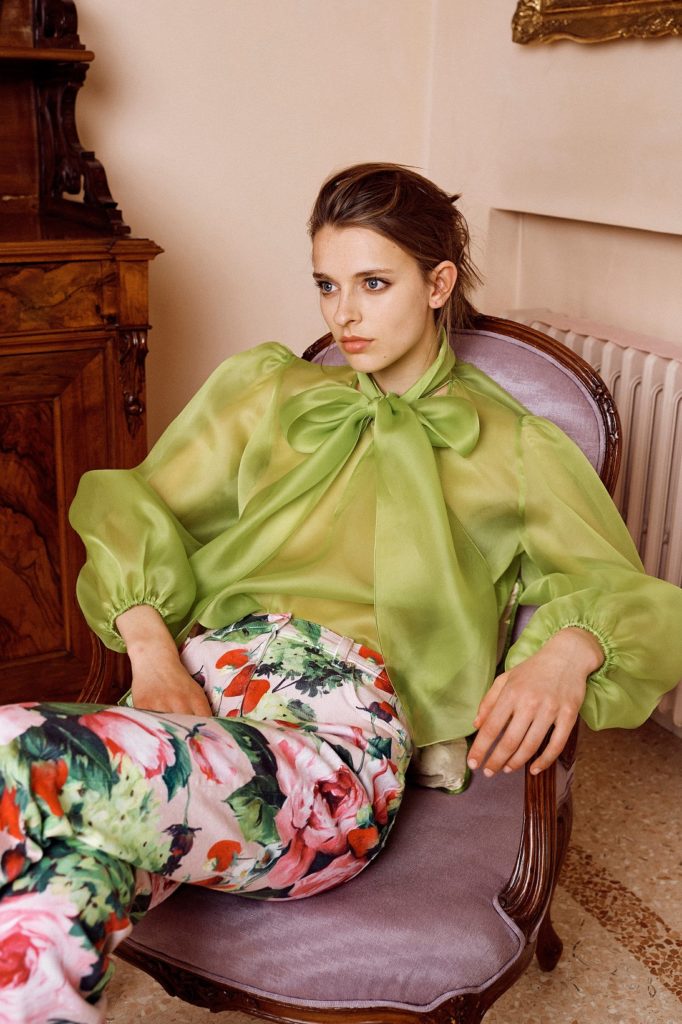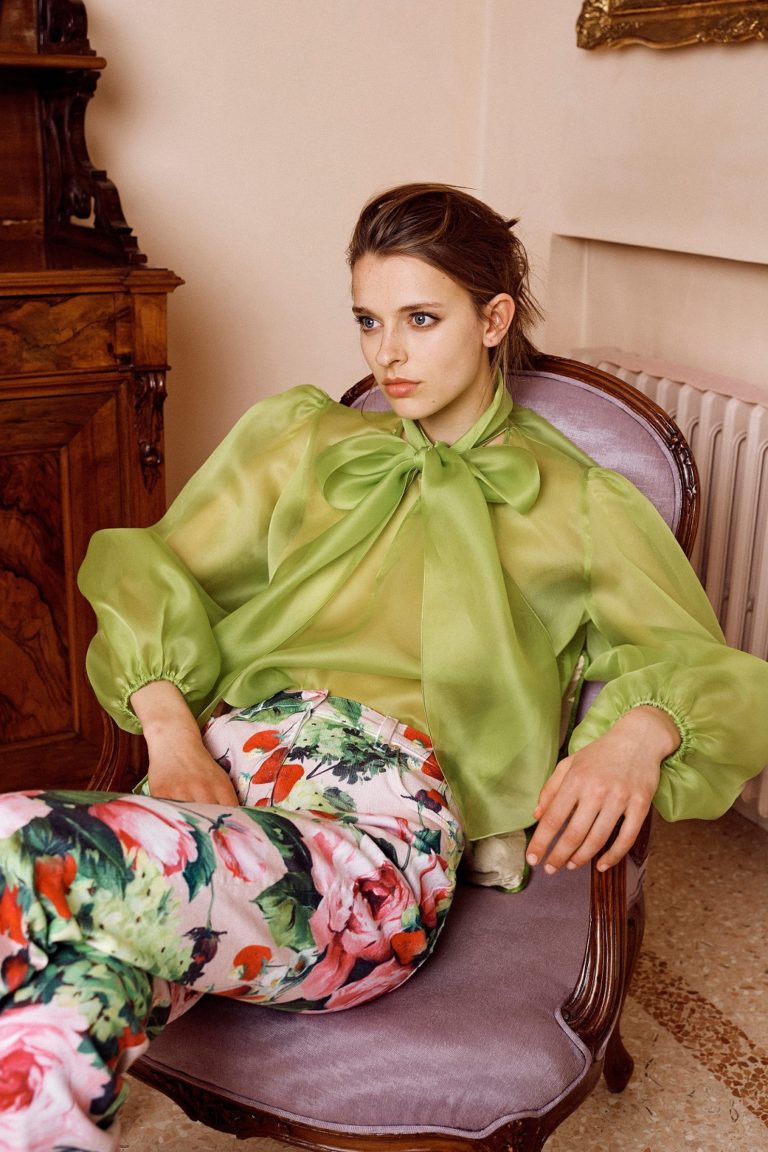 Puff Sleeve Blouse
The puff sleeve blouse is recognized by its, as you might've guessed, puff sleeves. The sleeves are often 3/4 length or shorter, but full length sleeves exist too. The blouses are often more fitted around the body, sometimes in a peplum style, sometimes like a corset and sometimes straight. The style is common in white, blush and beige but do appear in other colors too. It's been quite popular to do the puff sleeve blouse with a square neckline and sometimes in a smocked style. Some preppy versions of the puff sleeve blouse has been done in sheer materials or leather. Linen and cotton have also been two common styles. 
How To Style It
As the style of blouse is preppy, I suggest you style it with your denim/leather shorts to balance it. Suede shorts are also a chic alternative, but might not be as common. If you want to keep the preppy vibe, go for a skirt. If the blouse is a bit cropped, go for a high-waisted skirt. If not, it's chic to layer it up with a regular waist skirt. I think it's really chic to go for cigarette pants too. Such a refined look if you also go for kitten heels or a pair of mules. If you prefer it more casual, a pair of culottes will do the job. As puff sleeve blouses often are done in white or pastels, I think it's a good idea to keep the color scale bright. Especially as it's summer. It can also be chic to choose shorts/skirts/pants in a pattern, but maybe avoid it if you're puff sleeve blouse is really detailed and preppy. Don't forget that the blouse is chic to layer up with a slip dress!
Street Style
And some street style fashion: Love the classic look in the first pic. So chic with a white blouse and black leather combination. And speaking of leather, love the puff sleeve leather blouse in the second outfit. Such a good fashion statement! Love the layering with the black skirt in the third picture, gorgeous with the simple hair do. The fourth outfit is really wearable with the denim look, lovely styling with the flats too. Love the 80s vibe in the last pic, so pretty with the enhancement of the white sunnies!
Folks! What are your thoughts on the puff sleeve blouse 2020? Let me know in the comments below! Xx