And another trend alert article! I wrote about the polka dots a year ago, but I feel like it's time to write about the trendy pattern again. Mainly because polka dots are still everywhere and if anything, they only seem to increase in popularity! Polka dots are also really chic for summer, so, here we go: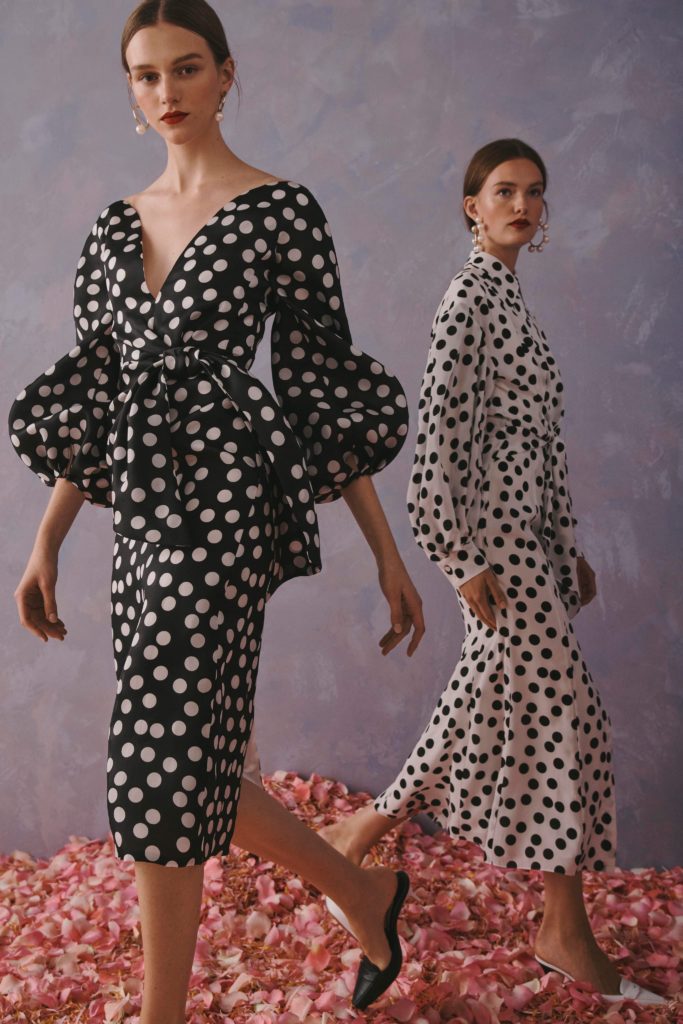 Polka Dots 2020
The polka dots 2020 are popular as skirts, dresses and blouses. The pattern is often done in combination with ruffles, the wrap style and puff sleeves. Black and white polka dots are common, but navy blue/white and brown/white are also common combinations. What to say about the polka dots is that they have quite the 80s and 90s vibe to them these days. Mainly because the pattern was popular during the two decades, but also because the style they appear in today is reminiscent of those years. It's a combination of the 1980s statement dresses and the 90s' minimalist, silky style. 
How To Style Them
The polka dots have a high level of wearability with their minimalist, geometric vibe. Love the idea of working them with more patterns such as leopard and floral. If you own a polka dot skirt, I suggest you match it with a white blouse or t-shirt. A pair of red lips will definitely do! You can make the polka dots more glam by adding some gold jewelries or some pearls. A chic it-bag will also make the polka dots pop. The timeless pattern can be done more casual with a pair of sneakers, sandals and clothes in a loose fitted style. As the polka dots were popular during the 1980s and 90s, don't forget to scan your local second hand shop for some chic pieces!
Street Style Inspiration
Here's some street style inspiration: Such a chic print mix in the first outfit. Love the color match too! The floral skirt is lovely with the polka dot blouse. So stylish with the patent leather boots. Love the two polka patterns in the third picture, playful and stylish. The white shoes and the layered necklaces in the fourth outfit are trendy and fashionable. Cute with the cardigan too. Love the denim jacket in the last look, such a wearable way of working polka dots and denim!
Folks! What are your thoughts on the polka dots 2020? Let me know in the comments below! Xx