Trend Alert Series 2017: Ruffles | Green(ery) | Silver Metallic | Blue/White Striped Shirt | Statement Sleeves | Patent Leather | Blush |
---
Okey, perhaps a bit sneaky of me to do this post under #TrendAlert as this is more a petition from my side to make this trend happen. Buuuut, let's go full on Pink Ladies or Mean Girls on this one folks! Here's why, sort of, kind of, eventually why, pink denim 2017 can be a thing.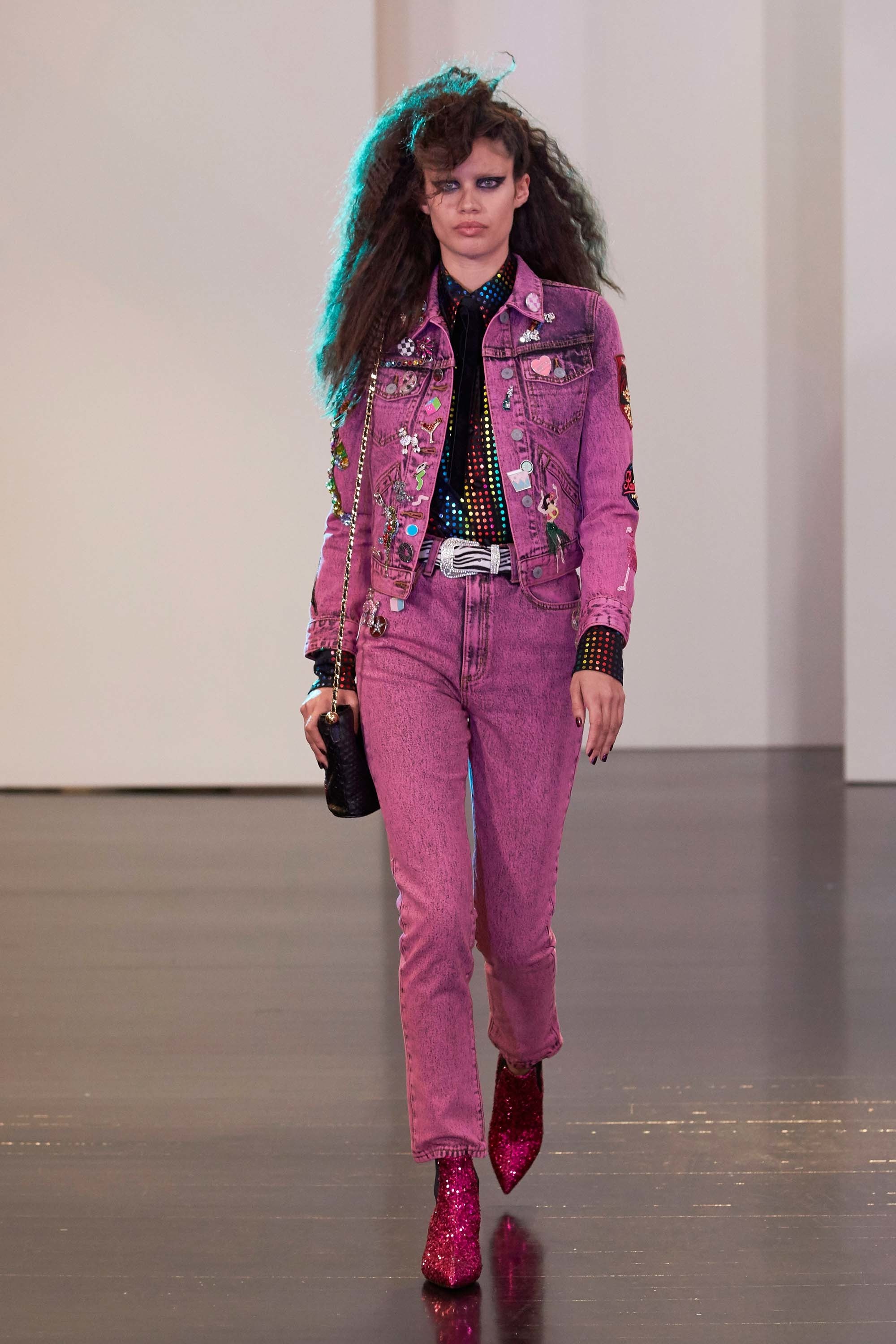 Courtsey of Marc Jacobs (resort 2017)
Pink Denim 2017
So if you know the fashion game quite alright, you might have noticed that pink denim has started to pop up here and there. Mainly in the shape of pink denim shorts or a pink denim jacket. Perhaps as full on jeans too? However: I'm here for it folks! There's a lovely contrast of the two, as pink is traditionally sweet and denim is more of an edgy material. So obviously when you combine the two you get a forceful combination. There's also a retro vibe over the combo, especially when done as a jacket, as it feels a bit 60s, 80s and 90s at the same time. There's something subtly energetic and childish about the combo too. Kind of bubble gum and bubbly at the same time? Haha I can definitely go on and on about this combo, *ooops*.
How To Style It
As the pink denim combo is too sweet really, I think sticking to the sweet tone is quite favorable. Perhaps neutralize the shade a bit with some basic shades, but still keep the essence of the bubbly vibe. Pink denim is a perfect match for other pastels as mint blue, mint green and even a bright yellow. It has a fun effect with red as the two intensifies one another. Same goes with a Klein blue, which creates an interesting contrast. If you want to go more mature, pairing the duo with white or silver metallic will do. That way you'll neutralize the sweet vibe. A bright grey would also do and so would a chic tan. Black can work, but I think it's not an ultimate combination. If you want to go dark with the pink denim, go for a navy if so.
A Stylish Example
As always, folks here's a stylish example to be inspired by. This outfit comes with a perfect balance of preppy and street style. The white shirt dress is on the proper side whilst the pink denim brings the street edge. The color contrast of white and pink denim also feels in place as it makes the two of them look rather … crispy? Love the slightly oversized style of the denim jacket as it looks both comfy and cozy. Doing the look with heels would add to the preppy style, even though the sneakers keeps the street style vibe intact.
Folks, how are you working the pink denim 2017 look? Going for that 90s street style vibe or sweet pop of the 50s? Let me know in the comments, Xx